CHARLOTTE, N.C. — The 2020 hurricane season will always be the benchmark that we compare upcoming seasons to since it was the most active. Well, for the second day in a row, 2021 has outdone that infamous year.
Elsa on July 1, became the earliest fifth named storm of the season on record, beating out last year's Edouard.
Now a day later (July 2), Elsa became the first hurricane of the season. This beats out 2020's first hurricane Hanna, by a full 22 days.
Elsa wasn't forecasted initially to become a hurricane but exceeded expectations and within a 12 hour period strengthened from sustained winds of 50 mph to 85 mph making it a low-end category 1.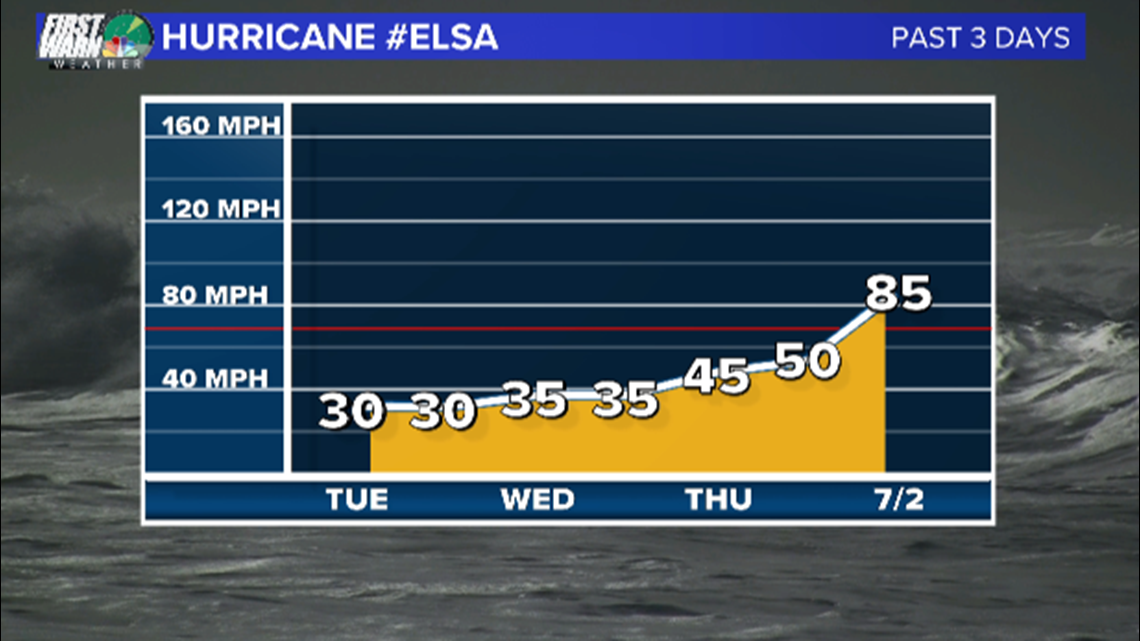 Hurricanes need water temperatures of 80 degrees or more to thrive and survive.
And Elsa will have that up until its first and even second landfall.
The top three things that will weaken a tropical cyclone are:
Once Elsa crosses Cuba, it will likely knock Elsa's strength back to Tropical storm status.
This will be the main factor that will weaken Elsa.
But after Cuba, the cone of uncertainty drastically increases. Look how spread out these spaghetti plots are.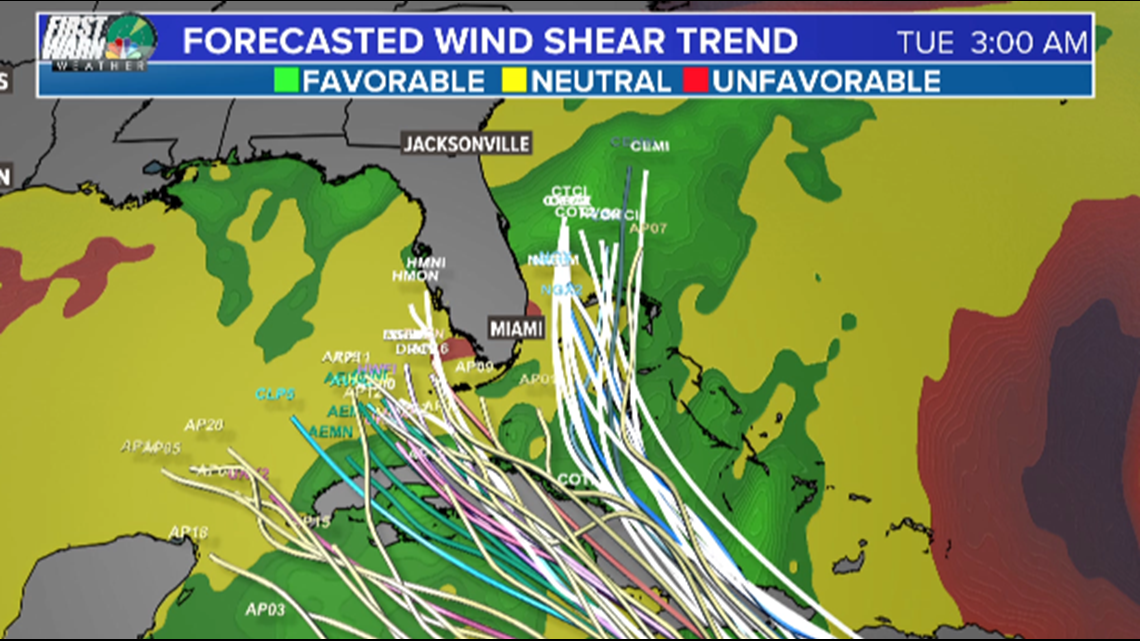 Whenever there are active Tropical Storm and Hurricane Warnings, the National Hurricane Center will be giving intermediate updates every three hours. This is where pertinent information like location, wind speeds and gusts, pressure and forward movement will be disclosed.
The full updates no matter the storm will happen 4 times a day every 6 hours. At 5 a.m., 11 a.m., 5 p.m. and 11 p.m. This is where the forecast cone and path will be adjusted.