CHARLOTTE, N.C. — Snow chances are back for the Carolinas!
Some areas both east and west of Charlotte could accumulate several inches of snow, but a trace to two inches of snowfall accumulation is possible for the Charlotte area as of Wednesday evening.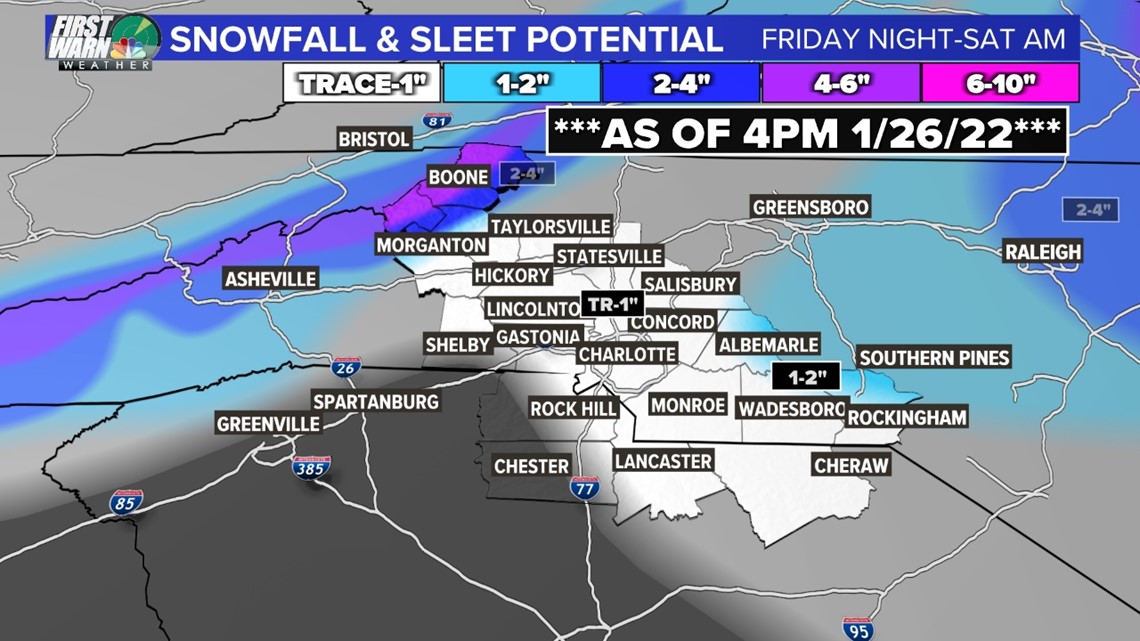 The storm system could intensify and develop as a nor'easter with strong winds and higher snow totals for the Mid-Atlantic states and Northeast.
The timeline for wintry precipitation continues to line up with Friday night into early Saturday morning.
There may be some subtle shifts in the timing and impacts between now and Friday. However, be aware of snowfall accumulation and hazardous driving conditions due to slick spots across the area.
Timeline and impacts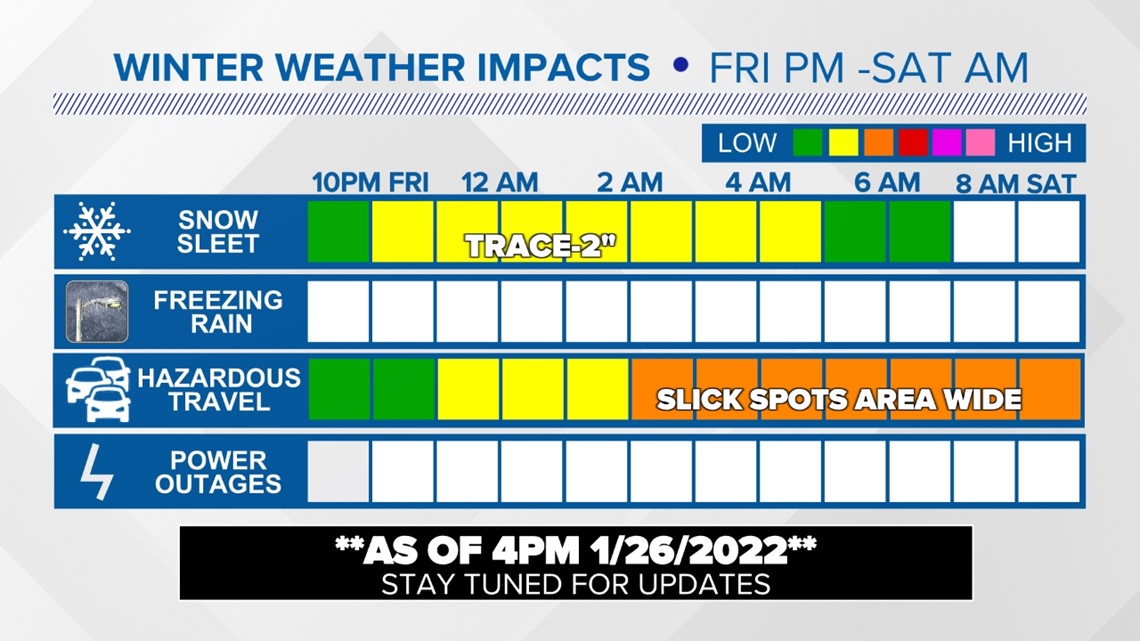 As for the Charlotte area, there is a very high chance we see snow it really is just a matter of how much. The high-end totals could occur if we see heavy snow bands develop briefly, even in this case 2-4" is the highest it could go. The most likely outcome is in the trace-2" range.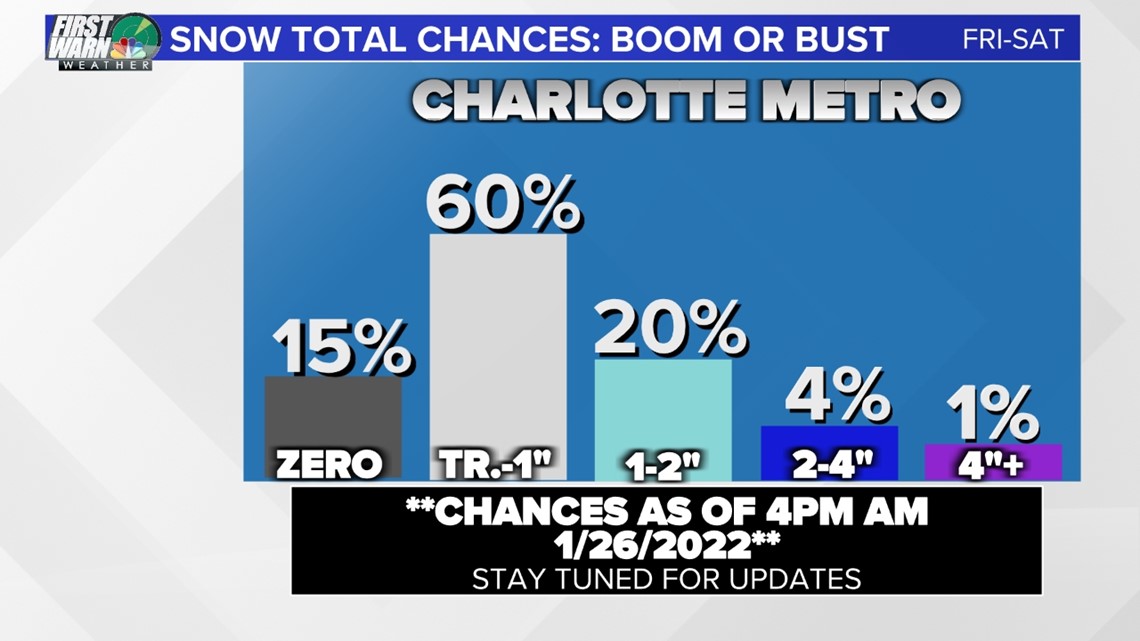 The system is likely to intensify and bring significant impacts to the mid-Atlantic and the northeastern U.S. Here's a look at the setup and the rapid intensification of the low-pressure system.
'Bomb Cyclone'
This low pressure will become a closed low which will allow it to rapidly intensify like a tropical storm or hurricane over open water. This will allow the central pressure to drop more than 24 millibars over 24 hours, which will drastically increase the wind field. This means New England could see wind gusts from 30-50 mph, up to a foot or more of snow in some locations along with coastal flooding.
How does this affect the Carolinas?
As of Wednesday afternoon, there is still an opportunity for snow in the Charlotte area. Chief Meteorologist Brad Panovich said he's watching two pieces of energy that will sync up and bring wintry weather to the East Coast.
"We've got a pretty good risk of at least an inch of snow from about Raleigh north," Panovich said. "Obviously as you go up to the Northeast this becomes a bigger risk as the storm develops and becomes a significant blizzard for many areas north and east of us."
Panovich said right now the impacts in western North Carolina (other than the mountains) appear limited now but the models are still disagreeing on exactly where everything will form and when. The highest snow totals are forecast for northeastern North Carolina with up to about an inch possible in Charlotte.
"Towards the Charlotte area, you're looking at an average of about an inch, maybe slightly more," Panovich said. "So the trace to an inch totals are probably looking likely."
In conclusion
As of now, rain along with cold temperatures are likely on Friday. Rain will then transition over to wintry mix and even snow will be possible. Regardless of snow totals, be aware of poor driving conditions Friday night into Saturday. Cold and windy weather will linger once the storm exits the region. Expect wind chills in the teens and 20s during the afternoon hours on Saturday.