The 2020 Atlantic hurricane season has brought twice the typical number of storms and is only three named storms away from becoming the most active hurricane season on record. With nearly two months left in the season, there is a high possibility it could happen.
Since naming tropical storms and hurricanes began during the mid-1900s, it is the second most active Atlantic hurricane season on record, behind the notorious 2005 Atlantic hurricane season with 28 named storms. 2005 beat out 1933, which spawned 21 named storms, for the most storms ever in one season. Several of those storms in 2005 strengthened into historic hurricanes, including Katrina, Rita and Wilma.
As of Monday, Oct. 5, there have been 25 named tropical systems, well above average for this point in the season. Typically, there are just 12 named storms in an entire season. It is very rare for there to be more than 21 named storms in one season, but when it happens, the Greek alphabet is used to name the storms.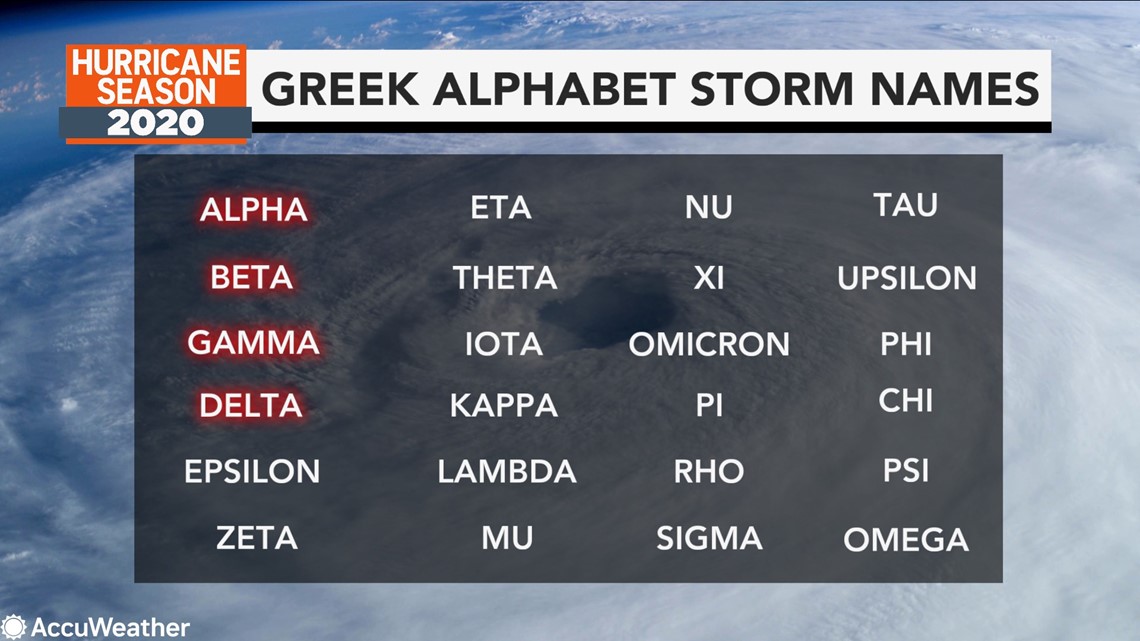 While there has been more activity with more storms this hurricane season, the strength of the storms has not been as potent as one other year.
The "ACE" is a great way to get an idea of the true magnitude of a hurricane season, AccuWeather Senior Meteorologist Dave Samuhel explained.
The ACE Index, short for the accumulated cyclone energy index, provides a more comprehensive way for meteorologists to do just that. The index is calculated every six hours and approximates the wind energy generated by all of the named tropical systems.
"Despite the number of named systems, only eight have reached hurricane strength. Only two of those were major hurricanes. Despite the high number of named storms, the number of major hurricanes is about normal. During a typical season, there are 2.5 major hurricanes. The number of hurricanes this year is above the average of six," Samuhel said.
"Since many of the named systems were weak and didn't last long, the ACE value is very close to average. Even though we are ahead of the pace of the 2005 season, we are well behind the ACE of that season which was 250.3. The 2020 ACE value is only 101.08 so far this year," Samuhel said.
An entire hurricane season creates an ACE value of 106 units on average, according to AccuWeather's lead hurricane expert Dan Kottlowski. With nearly two months left to go in the season, Kottlowski expects the ACE value to climb to as high as 200 units before the season wraps up.
Even after the Atlantic hurricane season officially ends on Nov. 30, there is still the chance that one or two tropical systems could develop before 2020 comes to a close.
After the calendar flips to 2021, the next tropical system in the Atlantic basin will be named Ana.