RODANTHE, N.C. — What would you do if you saw a collapsed house… on a beach? Beachgoers probably thought the same thing on the Outer Banks earlier this week when a two-story home fell in Rodanthe, which is located on Hatteras Island.
Cape Hatteras National Seashore sent out a news release and posted photos to social media asking visitors to use caution due to debris. Most of the debris was near the structure, but some debris was spotted as far as seven miles away.
In the release, they stated, "The National Park Service is communicating with Dare County to coordinate the removal of the house and all related debris on the beach."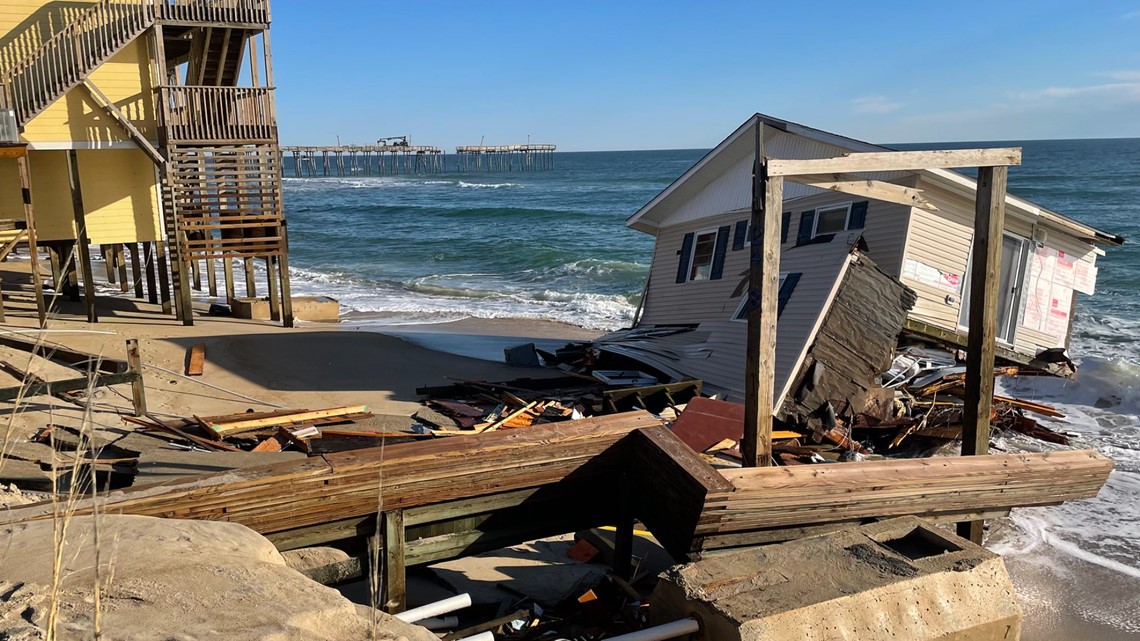 However, Michael Barber, the public affairs specialist with Cape Hatteras National Seashore, told WCNC Charlotte Thursday the clean-up is the responsibility of the owner.
The house had been vacant for more than a year and electricity and water were not connected at the time of the fall.
Barber also said that erosion is the most likely cause. He said a similar collapse occurred with a house about a mile north of this house two years ago.
Noah Gillam, the planning director for Dare County, North Carolina where Rodanthe is located, confirmed the cause was erosion.
Gillam told WCNC Charlotte the home was likely damaged in another high tide or storm event. After something like that happens, the owners have the choice to either relocate the structure completely or move it somewhere on the lot, while still meeting the zoning regulations.

Unfortunately, he said sometimes Mother Nature makes the choice first and that the owners likely didn't have time to move it. Gillam explained that the section of Rodanthe has the highest erosion rate in the state of North Carolina – 12 feet per year. He said the ocean and surf can undermine properties such as this one, but homeowners do try to be proactive.
According to NOAA, coastal (or beach) erosion is the process by which local sea-level rise, strong waves, and coastal flooding wear down or carry away rocks, soils, and/or sands along the coast.
The combination of storm surge, high tide, and strong winds normally associated with tropical storms or hurricanes is the most damaging to coastlines.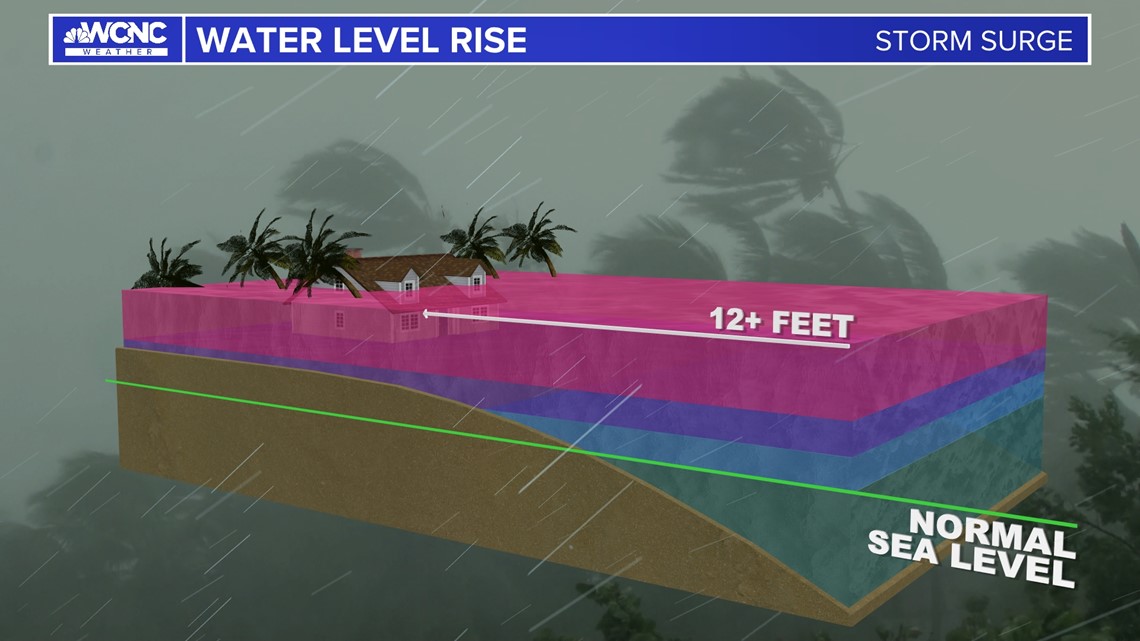 All coastlines are impacted by storms and other weather events that cause beach erosion. The problem is being exacerbated by global sea-level rise. However, since the severity of the erosion is different across the county, the solution is not one-size-fits-all.
In the United States, this type of erosion is responsible for approximately $500 million per year in coastal property loss, including damage to homes, other structures and overall loss of land.