PICO RIVERA, Calif. —
First Fatality of 2022:
The National Lightning Safety Council reported its first lightning fatality on Wednesday morning (June 22) in Pico Rivera, California. According to the report, "a woman was reportedly walking two dogs on a path along a riverbed when she and the dogs were struck. The dogs were also killed in the incident."
The victim was identified as 52-year-old Antonio Mendoza. She was walking her dogs near a riverbed before 9 a.m. in Pico Rivera, California which is about 15 miles southeast of downtown Los Angeles. The sheriff's department said there were markings on the ground, showing "a powerful entity" struck the asphalt.
This area is not known for frequent lightning but over 3,700 strikes were reported the night before and there were frequent reports of thunder and lightning during the morning of the incident.
This is the first lightning death in California since July 30, 2021, when a hiker was struck and killed in Fresno County. Since 2006, there have now been a total of nine lightning fatalities in California.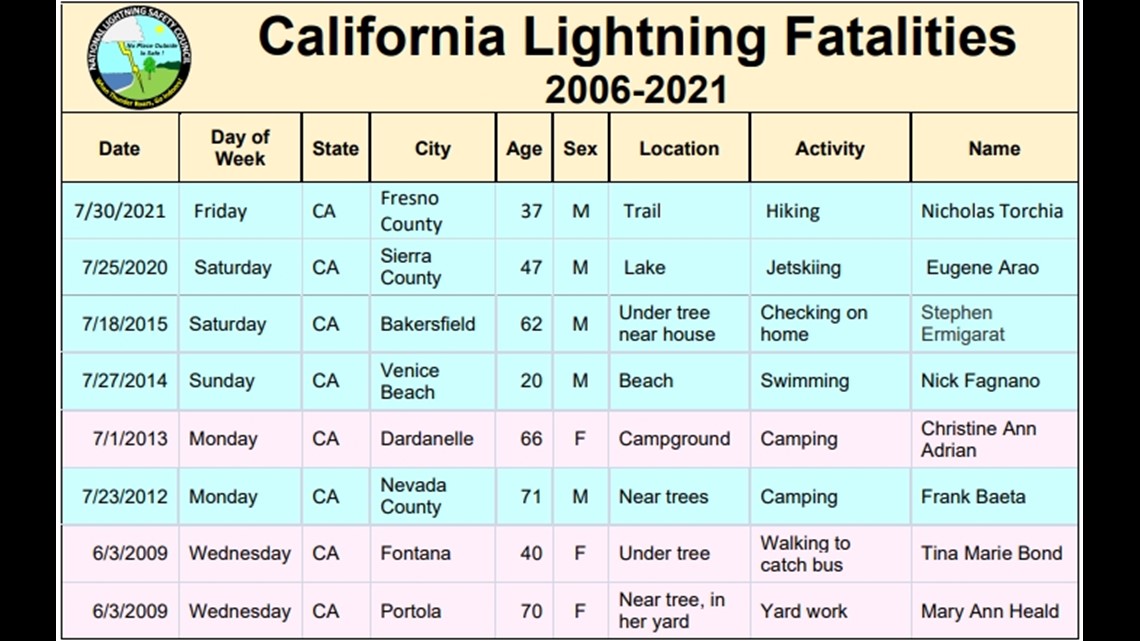 Latest Lightning Fatality:
Based on the past 10 years, the U.S. averages 6 lightning deaths by June 22. This is the latest in the year that the first lightning death occurred. Previously, the latest date had been June 9 (2021).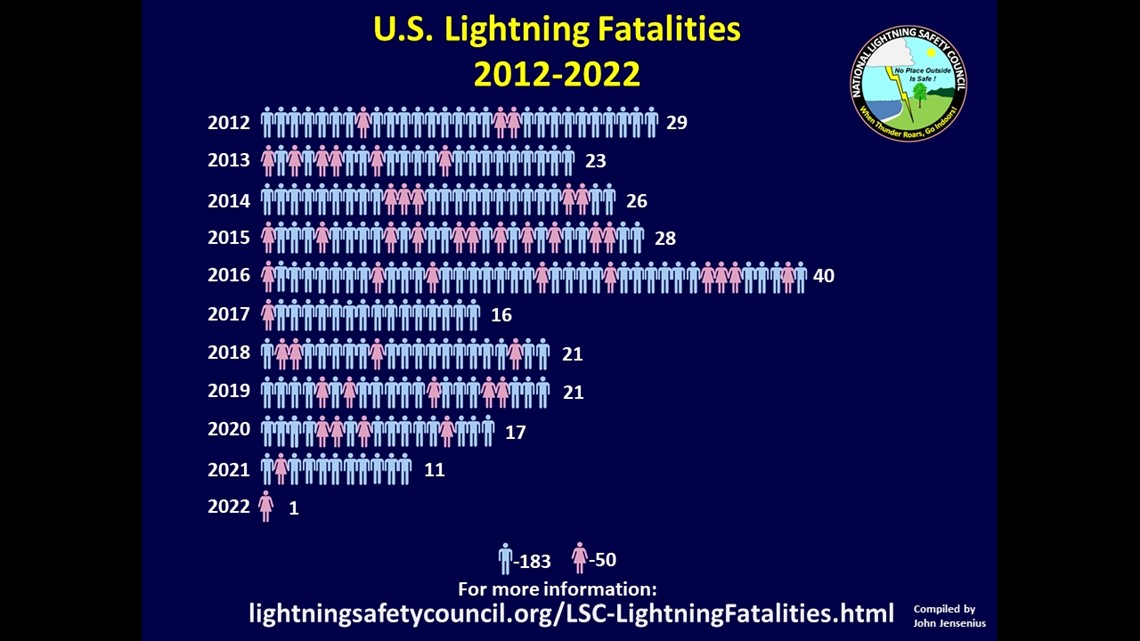 Last year was the lowest amount of lightning fatalities on record to date. Only 2017, 2020 and 2021 have seen less than 20 lightning fatalities but these numbers are going down. As you can see on the chart below, since the 1940s, lightning fatality numbers have dropped exponentially. This doesn't mean the risk has gone down, but it seems people are being safer and more proactive when it comes to lightning.