CHARLOTTE, N.C. — After a beautiful start to the first weekend of fall with sunshine and comfortable conditions, a calm evening is underway as temperatures tumble into the 60s with a light breeze from the west. Clear and cool nights will continue again tonight into Sunday morning. Expect temperatures in the 40s and 50s by daybreak Sunday morning. Some fog may form during this period, otherwise it's going to be a bright start to the day.
The biggest change Sunday will be the wall-to-wall sunshine across the Charlotte area. Afternoon highs will be a tad warmer in the upper 70s to near 80°. Lows will dip into the 50s once again by Monday morning. The warming trend will continue into the middle of the week with the warmest day likely coming up Wednesday.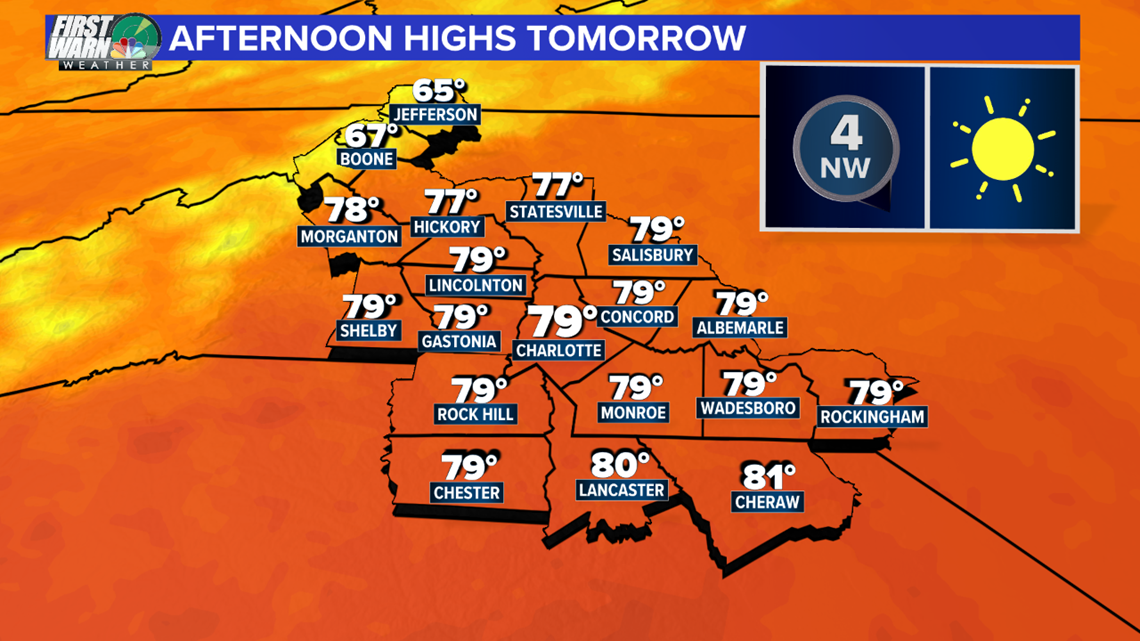 The dry weather pattern will continue for the Carolinas as high pressure remains in control. With clear skies and a southerly-southwesterly wind, a gradual warming trend will ensue.
Highs will peak in the low-mid 80s Monday through Wednesday. This is ahead of a dry cold front, which brings a reinforcing shot of cooler air and lower humidity levels late next week.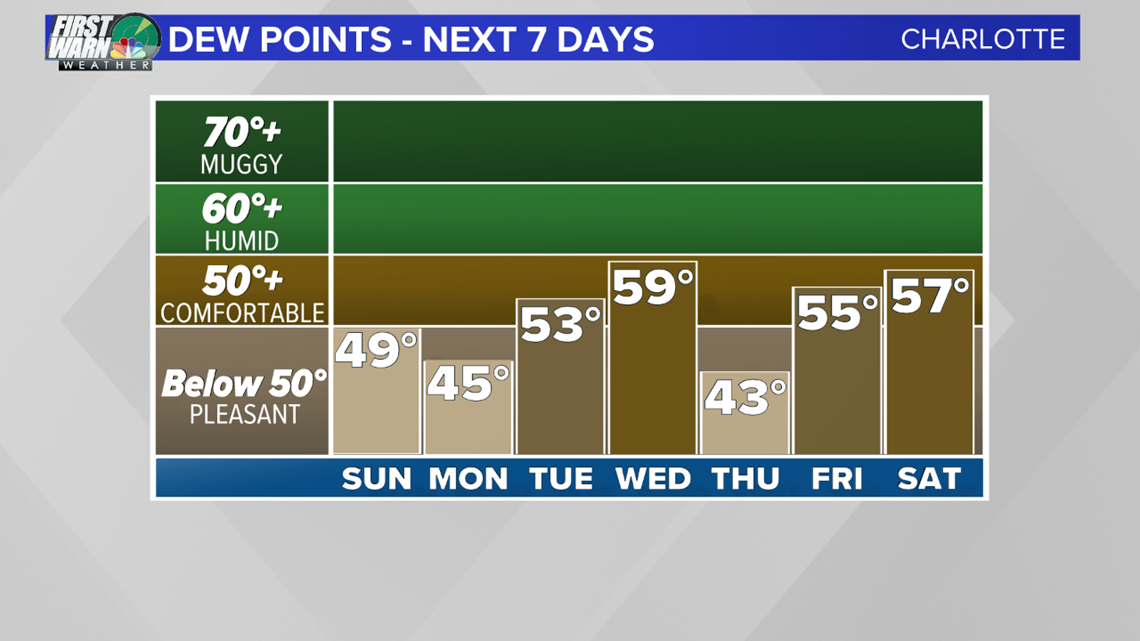 Sam has rapidly intensified to a Category 4 hurricane as it moves west-northwest toward the northern Leeward Islands. Elsewhere, Subtropical Depression Teresa remains off the east coast and will have no impact.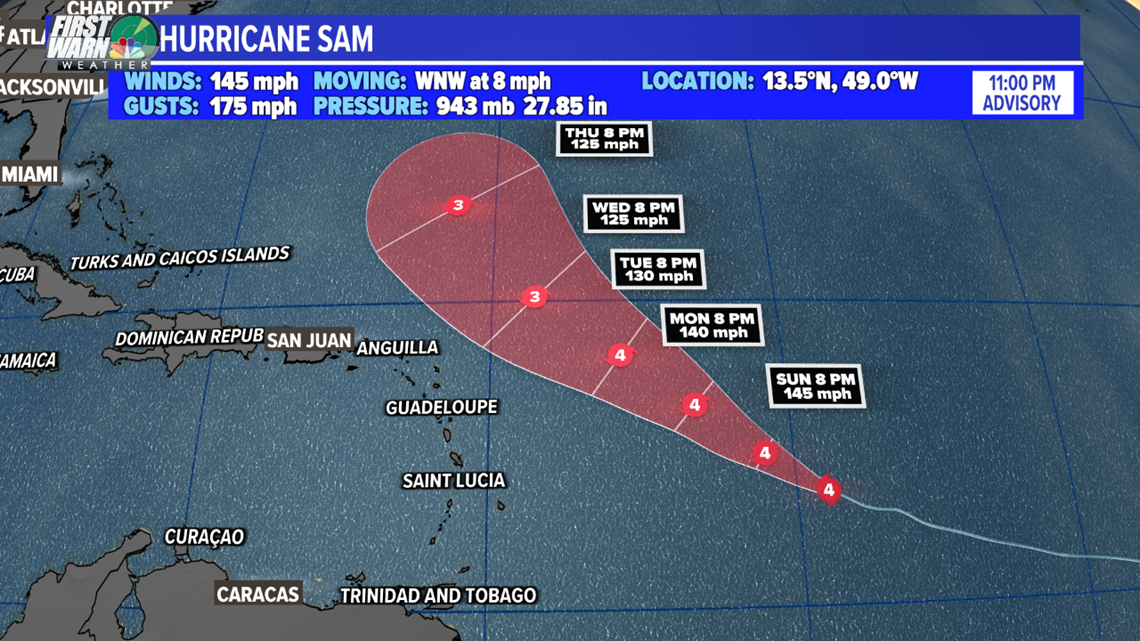 Elsewhere, we have two other tropical disturbances to monitor. Click here for an in-depth tropical update.