CHARLOTTE, N.C. — Florence will go down in history taking the number one spot for most dropped rainfall by a tropical cyclone in both North Carolina and South Carolina.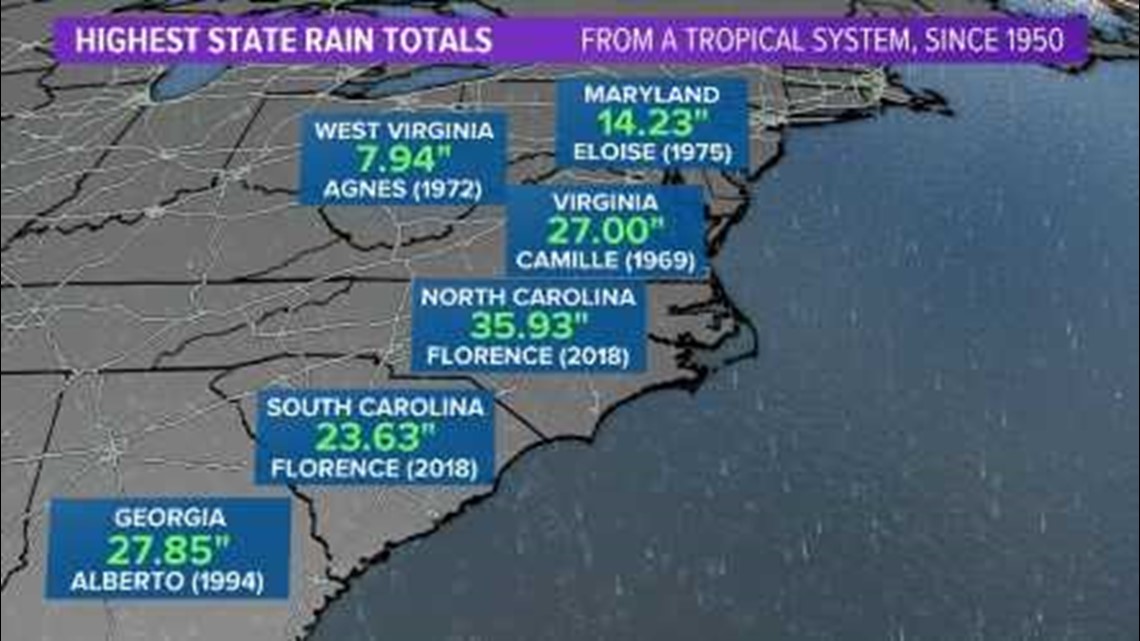 The highest rainfall total was recorded in Elizabethtown, NC with 35.93 inches of rain. It is hard to imagine that amount of rainfall, so lets break down the numbers. Elizabethtown is roughly 2,990 acres. If just one acre of Elizabeth town had 35.93 inches of rainfall, that would equal 975, 643 gallons of water! If that amount fell over the entire town, that would roughly be 2.9 billion gallons of water.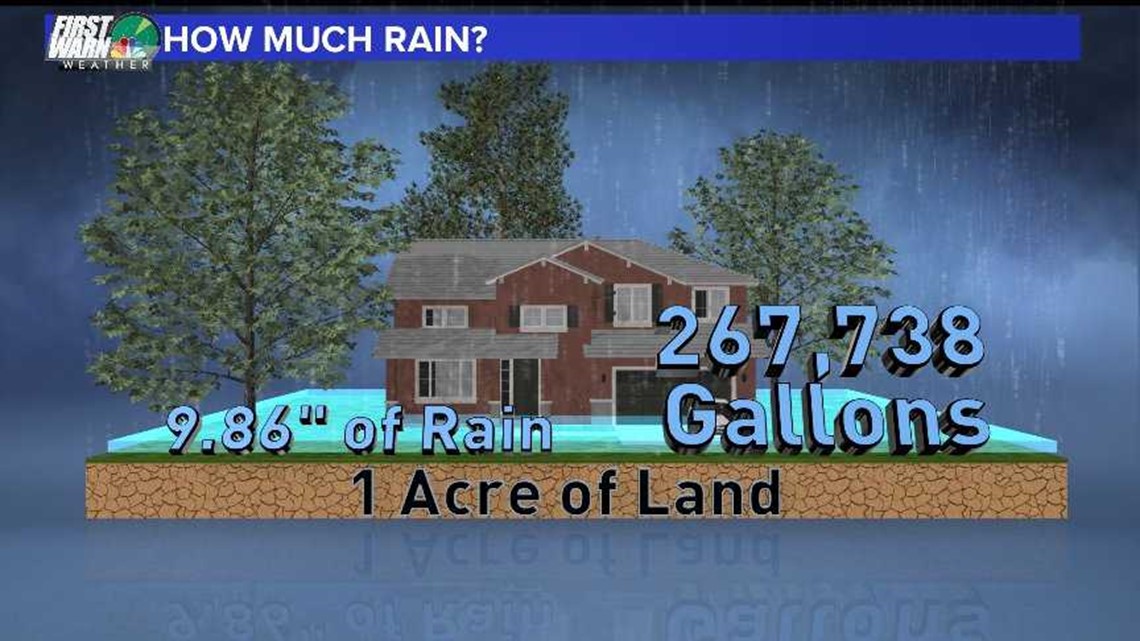 Charlotte rainfall totals ranged from 4 to nearly 10 inches of rainfall. The airport reported 6.13 inches while other areas reported at 9.86 inches of rain. If 9.86 inches of rain fell evenly across Charlotte, that would be equivalent to 52.7 billion gallons of water. That is enough water to fill all NFL and college football stadiums five times!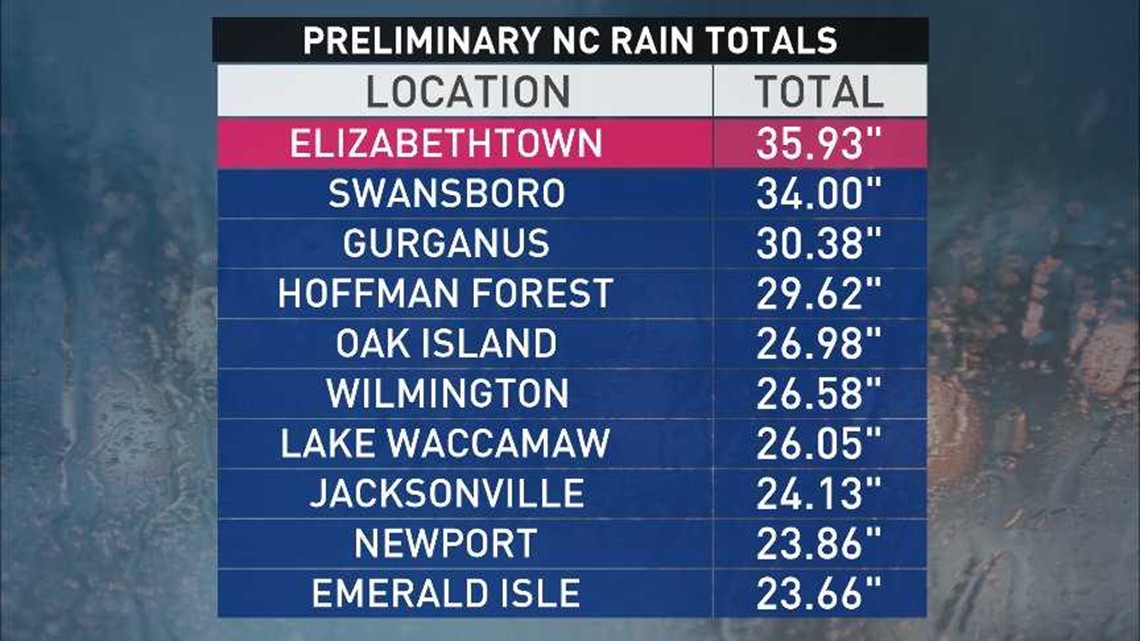 Peak wind gusts with Florence were in the triple digits. The highest recorded wind gust on land was 105 mph at Fort Macon and the Wilmington Airport. Similar wind speeds are seen with an EF1 tornado.
Wilmington has not seen wind speeds that high since Hurricane Donna in 1960.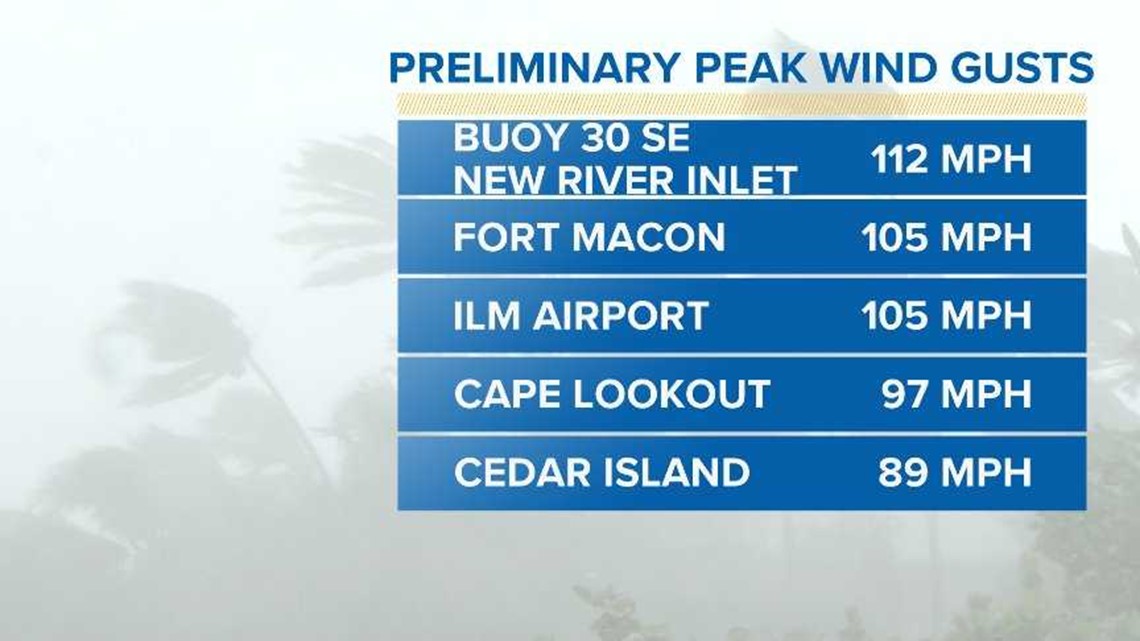 Record rainfall brought a high risk for flooding, especially along rivers and creeks. Although sunshine is in the forecast, the effects from the rainfall will be felt for weeks after Florence's departure.