COLUMBIA, S.C. — Hurricane season begins on June 1st but the National Hurricane Center is already watching an area of interest this week off the US East Coast. Systems that form this time of the year normally remain very weak as ocean temperatures remain on the lower end for development. This along with plenty of disruptive winds known as shear systems typically have a hard time forming.
This will be the case with the low currently north of the Caribbean islands. The NHC only gives this low a 10% chance of formation in the coming days with things looking pretty unlikely in terms of it becoming a tropical system.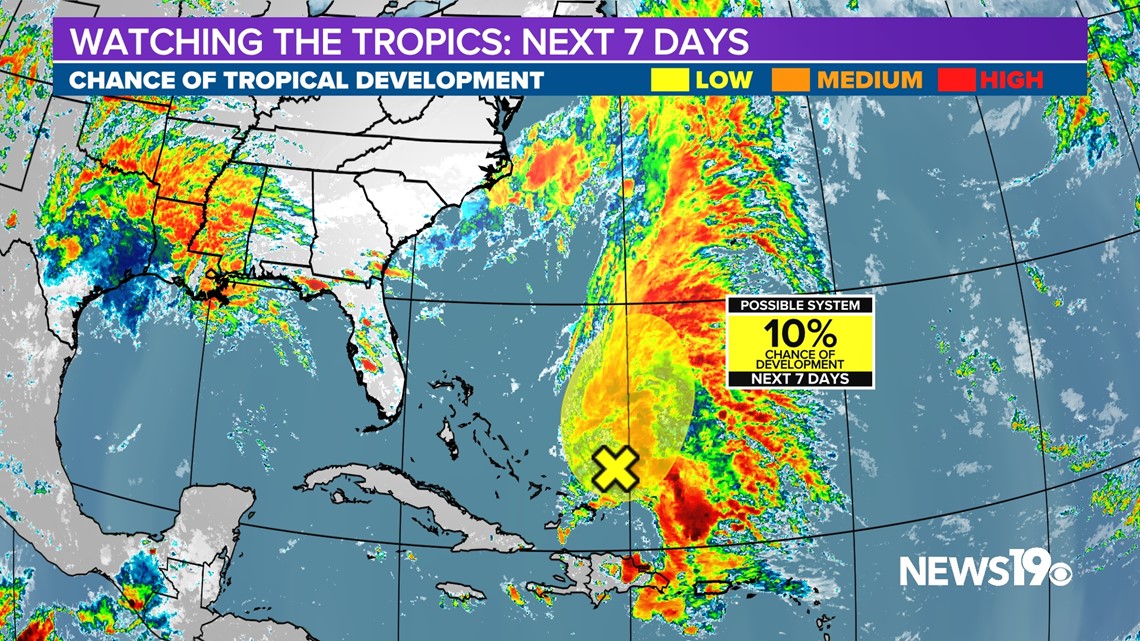 Locally here in the Midlands of South Carolina, Thanks to a front that past through yesterday, our conditions will be on the cooler side with temperatures this week expected to remain below average.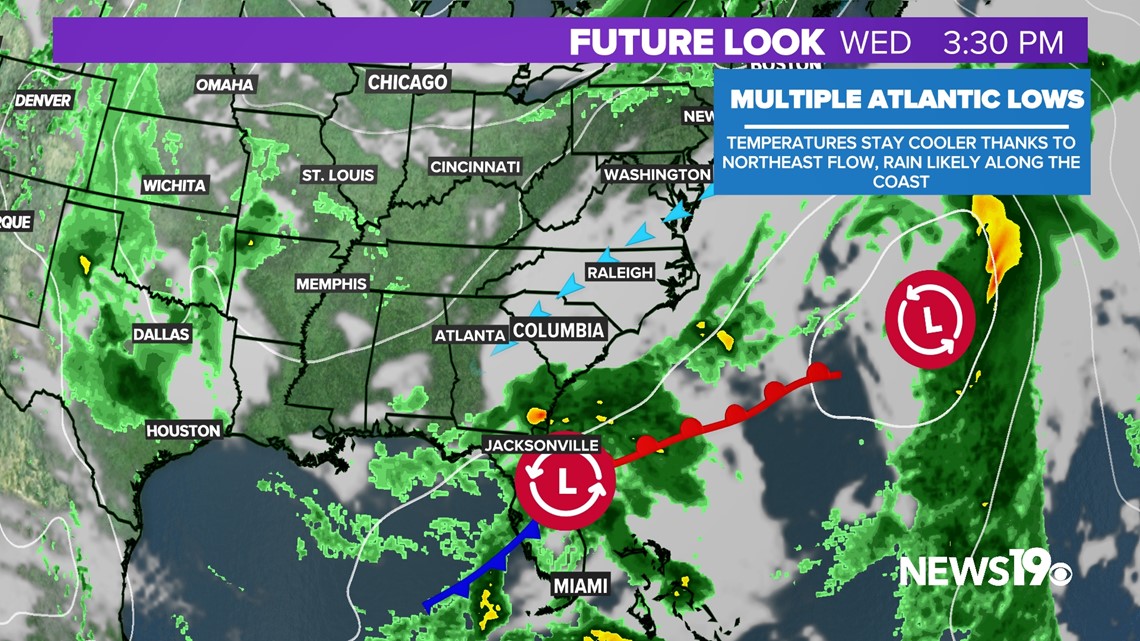 This front will provide as the starting point for a new area of low pressure off our coast towards midweek and the early weekend. Rain at this time with this low looks to be found mainly along the coast with winds out of the northeast keeping us cool and dry.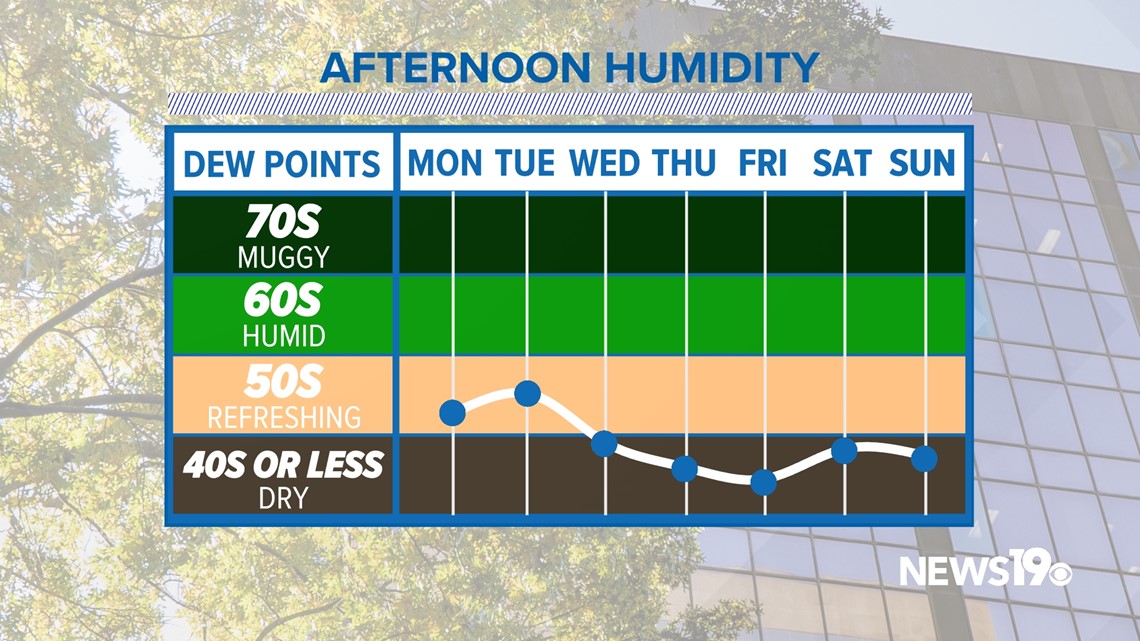 Dewpoints this time of the year typically start to creep up towards the humid range but with the northerly flow in place, it looks like we will be very dry for this time of the year. That means that all things considered, we should be dealing with very comfortable weather for this time of the year during the next seven days here in the Midlands.