KERSHAW, S.C. — High winds caused damage to buildings and buses at Kershaw County school Saturday evening.
Kershaw County Sheriff Lee Boan said that the damage will take days to repair and could lead to additional off-days for students.
The school district has been notified and will be assessing the damage today.
As of 12:20 p.m. Sunday, a team from the National Weather Service was on site to survey the damage and confirmed the damage is the result of a tornado. The team is still evaluating the track but confirmed a high-end EF-2 Tornado with estimated winds around 130 mph. Radar indicated there were wind gusts as high as 90 miles an hour Saturday night.
The survey team will also be headed to Fairfield County and Lancaster County to examine damage.
Major Weather Damages at North Central High School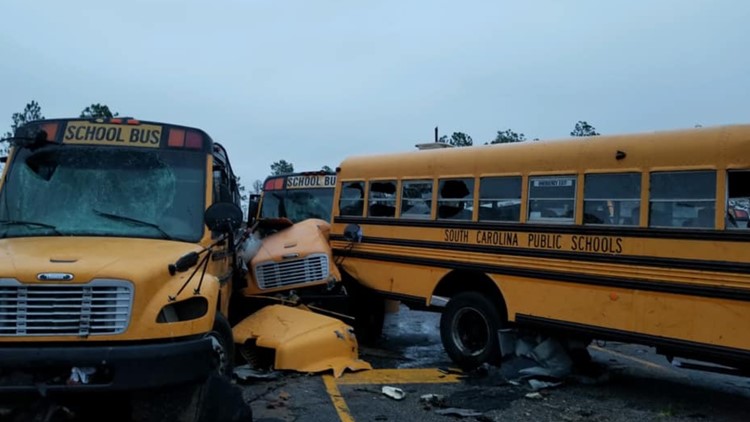 The Kershaw County Sheriff's Office is asking for all spectators to stay off North Central High School property until qualified personnel can complete their assessments and make the area safe and secure. KCSO deputies will be patrolling the property.
The South Carolina Emergency Management Division also reported damage in Anderson County with heavy debris and trees blocking the roadway; and in Chester County where trees were reported down, one outbuilding destroyed and a home struck by a tree.