POLKTON, N.C. —
The National Weather Service in Raleigh has confirmed an EF-2 tornado touched down in Anson County before moving into Stanly County on Thursday. The twister touched down near Polkton at 1:22 p.m. and lifted at 1:31 p.m. near Cottonville.
The damage led forecasters to winds of 120 mph, a path length of 7.6 miles, and a path width of 200 yards. Thankfully, no injuries have been reported.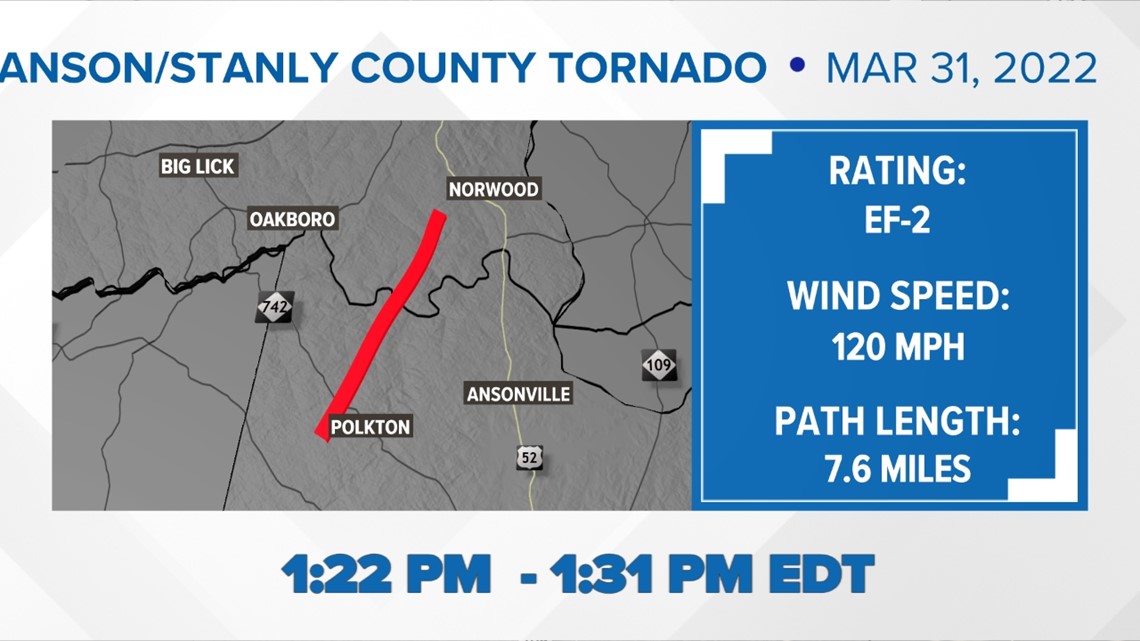 Original story
A tornado likely touched down near the border of Anson and Stanly counties in North Carolina Thursday.
Emergency officials said chicken houses were destroyed, and damage occurred to homes and trees.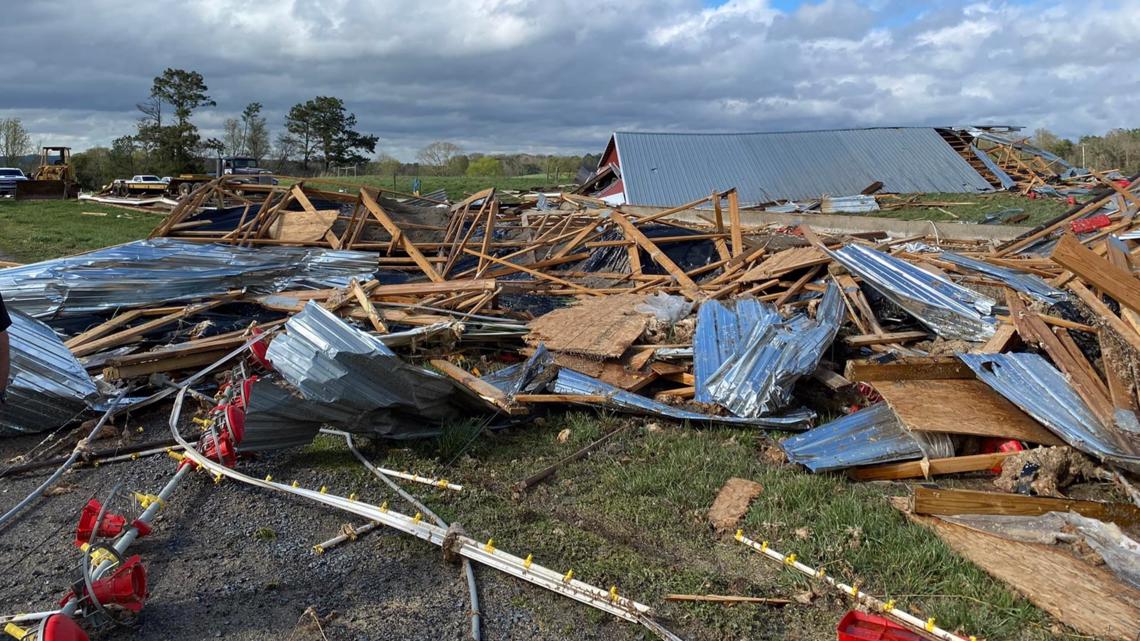 No injuries were reported as a result of the storm.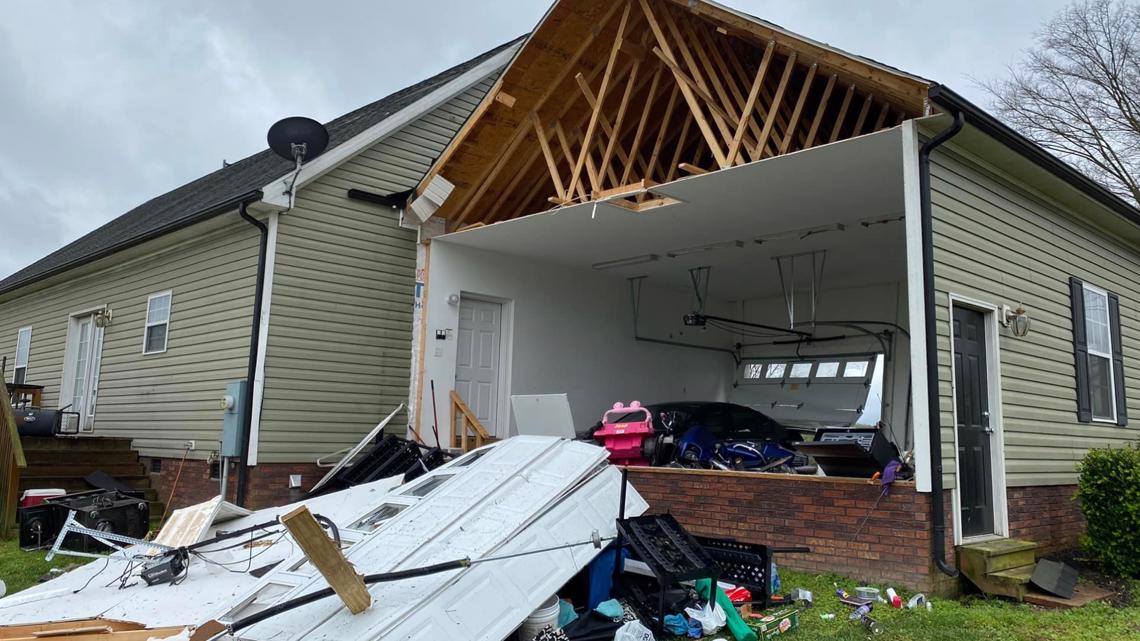 The suspected tornado Thursday touched down near the path of another tornado three years ago in Stanly County. That EF-1 tornado on May 12, 2019 also occurred near Cottonville.
At the time, Panovich shared these images of the storm damage.
Elsewhere across the Charlotte region Thursday, the line of severe storms brought down trees and powerlines.
In Iredell County Thursday, a tree fell on a home along Stutts Road near Lake Norman, according to the National Weather Service.
WCNC Charlotte Chief Meteorologist Brad Panovich learned of storm damage in Stanly County caused by a possible tornado Thursday.