CHARLOTTE, N.C. — The next hurricane will be named in the 2023 Atlantic Hurricane Season will be Emily. This will be the eighth time that name re-appears. It has been used every six years since 1981, with the most recent being in 2017.
Eleven infamous hurricane names, such as Harvey, Maria, Katrina, and Irene, have been retired from the Atlantic hurricane season name list since 1981. Emily has yet to be retired, despite making landfall five times and even reaching a Category 5.
Emily's History:
She appeared first as a Category 1 hurricane in 1981, and then again in 1987 causing $80 million in damage as a Category 2 storm. The 1987 Emily peaked to major hurricane status reaching sustained winds of 125 mph making it a strong category 3 storm. Emily was the strongest storm of the season in 1993 and caused around $35 million worth of damage in North Carolina when she neared the coast of the Outer Banks.
The Strongest Emily:
In 2005, Emily was the first Category 5 hurricane to form before August with winds peaking at speeds of 160 miles per hour. Six people were killed when she first made landfall in in Grenada and Jamaica. Indirectly, 9 more people lost their lives during the event.
With no deaths attributed to her Category 3 landfall in Mexico and the life-saving evacuation of 60,000 people, the name Emily avoided retirement. This is because her total direct and indirect fatalities were much less than the names that were removed in 2005.
Five names were removed in 2005 due to the high number of deaths and destructive damage that they caused. Katrina and Stan had the two highest death counts, with Katrina's being 1,392 and Stan taking the most during the season with 1,668.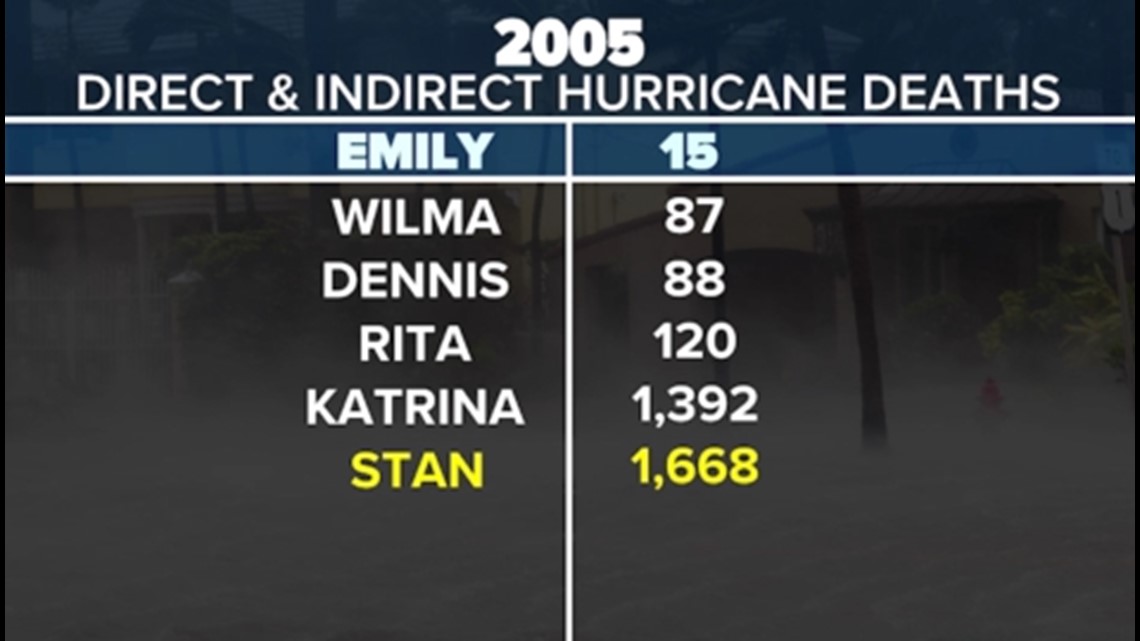 The 2005 version of Emily caused just over a billion dollars in damage but again, it was far less and not even close to some of the dollar figures accounted from the five over retirees.
Katrina: 125 Billion
Wilma 22.4 Billion
Rita 18.5 Billion
Dennis 3.98 Billion
Stan 3.9 Billion
Tropical Storm Emily(s):
1999: This was the only year that Emily did not make an impact to the hurricane season if appeared. Winds peaked to 50 mph and it was no bother to land.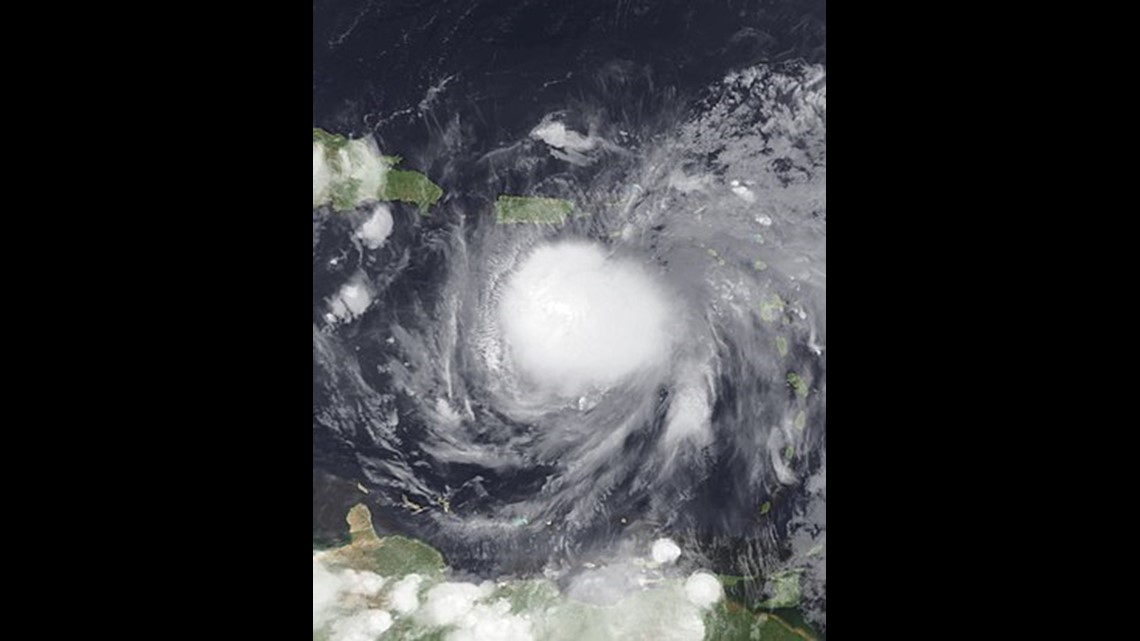 2011: This was a weak tropical storm but the amount of rain still made this an impact. This storm still killed five people and caused $5 million dollars in damage to areas in the Lesser Antilles. Bahamas and Florida.
2017: This was the last time Emily was named. This storm reached winds of 60 mph and made landfall in Louisiana. No deaths were reported but over $10 million dollars in damage was reported.
WCNC Charlotte's Weather IQ YouTube channel gives detailed explainers from the WCNC Charlotte meteorologists to help you learn and understand weather, climate and science. Watch previous stories where you can raise your Weather IQ in the YouTube playlist below and subscribe to get updated when new videos are uploaded.