CHARLOTTE, N.C. — COVID-19 took so much from the world, and one of the big impacts the pandemic had was on our students and their schools.
Millions of students across the country missed important opportunities to learn from in-person internships or from job shadow programs.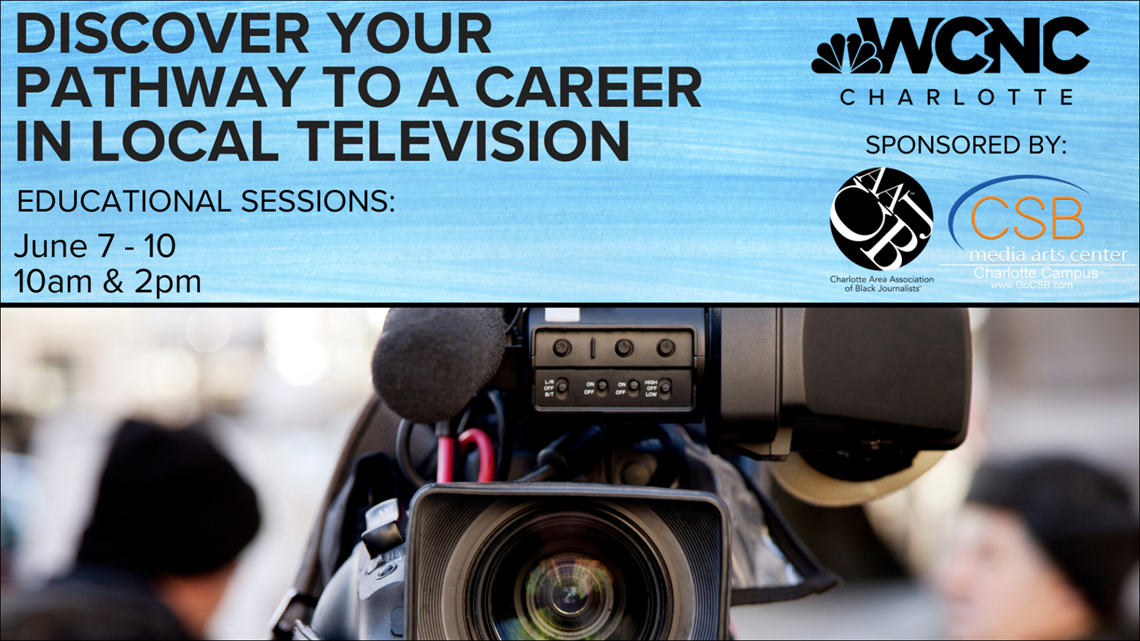 The staff at WCNC Charlotte put together elaborate presentations to mimic what a student would have learned in a day of shadowing someone in a local newsroom or on a sales team or marketing the station. The different departments outlined what their jobs are like, what it took for them to get to where they are, and what students should do to get themselves prepared for a similar career.
The presentations will be uploaded soon so anyone who missed the opportunity can rewatch them.
Overview of the industry and careers with WCNC President and General Manager Joan Barrett
Photography, Editing, Directing and Engineering
Digital journalism
Weather/Meteorology and Sports reporting and anchoring
Anchors, Reporters and Multimedia Journalists
Producing and the Assignment desk
Sales and Revenue career opportunities
Marketing
If the sessions piqued your interest and you'd like to get some hands-on training once you graduate, you should apply for the Producer-in-Residence program through WCNC Charlotte's parent company TEGNA.
This innovative and intense multi-platform producer development program pairs two producers-in-residence for two years at 20 different TEGNA stations across the country.
Each outstanding candidate learns how to create exciting, unique, sharable content across all platforms and watch the audience see the difference. These producers craft original content for digital and social platforms around an innovative show currently airing at the TEGNA station while working closely with experienced, professional journalists.
Producers-in-residence also act as change agents inside the TEGNA newsrooms, bringing their own innovative ideas to help re-invent journalism in the digital age.
Candidates are asked their top five market destinations once selected for the program and TEGNA tries to get them placed at one of their top three choices.
At the end of the two-year-long program, the producers-in-residence are able to produce an innovative show for any TEGNA station as well as produce original content for any TEGNA digital/social platform. They have the opportunity to move up within TEGNA at any time during the two-year period either at their original station or another TEGNA property.