CHARLOTTE, N.C. — Calli Jagoe's attention to detail is at another level. She's meticulously organized; a necessity when a criminal drains your bank account and you've spent four months fighting the bank to get your $6,000 back.
"It's left me in a complete pit of despair financially and also emotionally," Jagoe said inside her uptown apartment. "I've missed four days of work. I've spent hours on the phone and even more time going through all the documents that I have. [I've] spent time at the police station and so, I'm at my complete wits' end of thinking what can I do?"
No fraud alerts
She first learned of the fraud in early April, but she said not because Ally flagged the suspicious activity.
"On April 5 I received the first notifications, which were overdraft notifications," Jagoe said in disbelief. "Between March 25 to April 5, there were 23 fraudulent transactions."
Bank records show the transactions ranged from random smaller charges at businesses in California and Texas to several larger, identical charges through a third-party online payment service. Letters show initially, Ally would only credit back a little more than $1,000, telling her the bank would help dispute the remaining charges directly with the third-party company.
However, records reveal Ally closed the dispute case at the end of June, citing research that indicated "the transaction was authorized and is correct" and noting the merchant's failure to reverse the disputed transaction.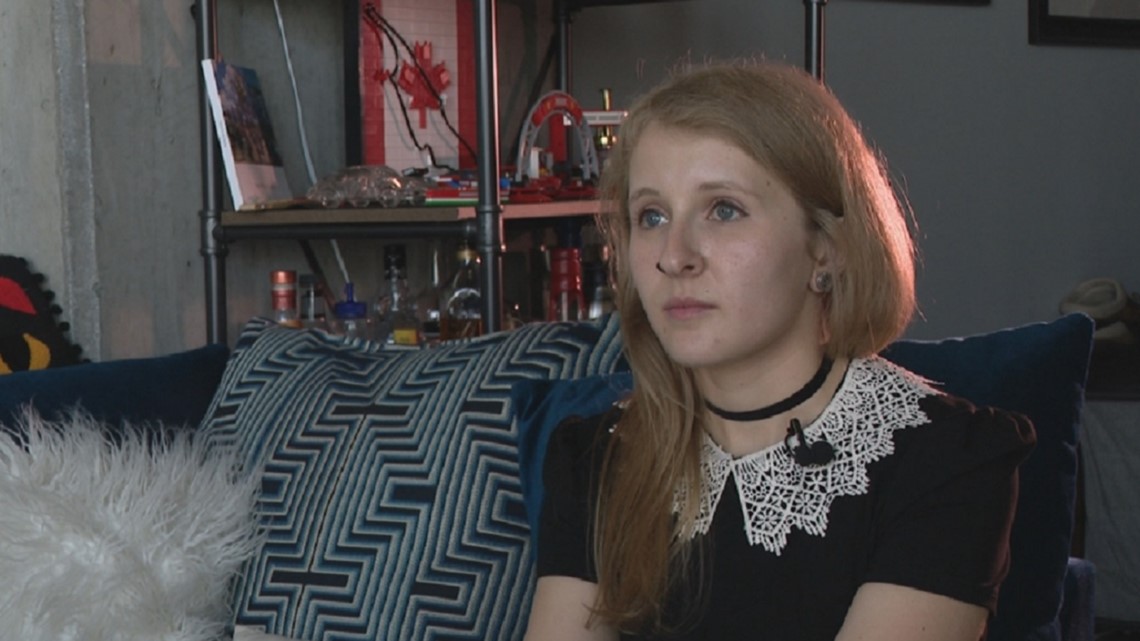 Jagoe said leading up to the fraud, she used a nearby ATM and suspects a skimmer accessed her information. She filed a police report with the Charlotte-Mecklenburg Police Department in mid-April. The case remains open, according to CMPD records.
"It feels so violating," Jagoe said. "I felt absolutely hopeless about it, but I was thinking, 'This is so obvious.'"
UNC Charlotte Professor Bill Chu said there's a lesson here for all of us. The cybersecurity expert told WCNC Charlotte even banks' best efforts to protect customers' money fall short sometimes.
"There's always a residual risk," Chu said.
Chu said banks rely on algorithms that usually consider several factors, including the location of a purchase and a cardholder's spending patterns, to help identify, flag, and stop fraud. Generally, he said, those algorithms do a good job of alerting customers early, but they're not infallible.
"If there's any consolation, for the vast majority of people this is not going to be a problem, because they have tuned the algorithm, so that it's statistically tolerable for people, but it's not perfect," Chu said. "Even if humans were making those decisions, those mistakes are going to happen."
Protecting your money, limiting your losses
Chu said people should log in to their accounts daily to make sure nothing's amiss, set notifications so customers are alerted whenever a transaction hits a spending threshold, and when possible, use a credit card, because there's better fraud protection.
If the financial loss or theft has already occurred, the Federal Trade Commission suggests consumers report it to their bank or credit union immediately and then promptly follow up in writing, because federal law limits responsibility for charges or withdrawals made without a customer's permission "if they happen after you report the loss."
Otherwise, a customer's maximum loss can range from $50 to $500 and in the worst case, all of the money taken, according to the federal agency.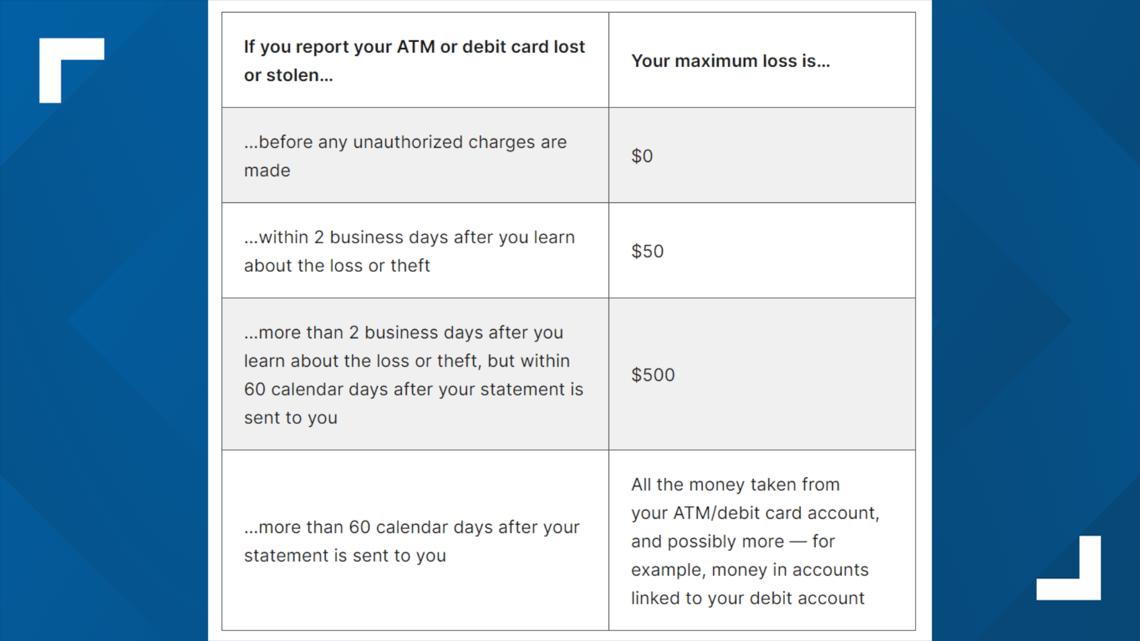 "Best possible birthday present"
It took questions from WCNC Charlotte and Jagoe filing a complaint with the North Carolina Attorney General's Office, but just days before her 30th birthday, Ally returned Jagoe's money, months after someone first took it.
"That was the best news I could have gotten," Jagoe said of the more than $6,000 back in her possession. "This is the best, best possible birthday present I have ever gotten...This is the best possible resolution. To me, it's the only resolution."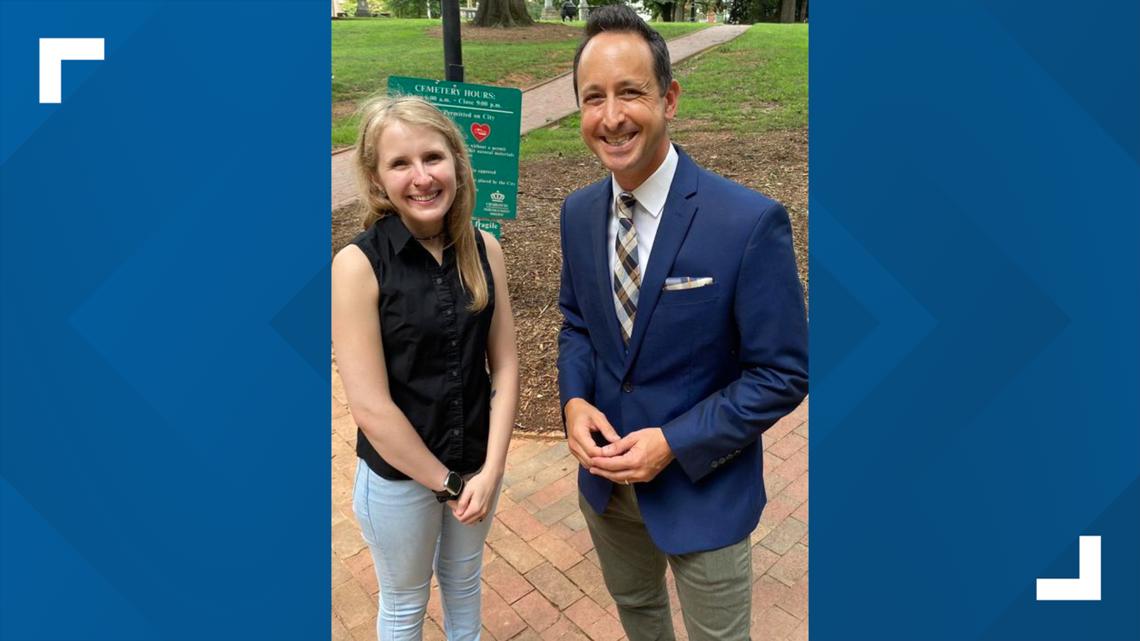 In a statement to WCNC Charlotte, Ally apologized for Jagoe's experience and the length of time it took to resolve her complaint.
"We strive to make this process as easy, and stress-free, as possible, and we're so sorry for Ms. Jagoe's experience and the length of time it took to resolve her complaint," Ally said in part. "For more information on our security measures and personal security tips, please visit ally.com/security."
Jagoe said she's since closed her Ally accounts.
WCNC Charlotte is always asking "Where's the money?" If you need help, reach out to WCNC Charlotte by emailing money@wcnc.com.