GASTON COUNTY, N.C. — The federal government invited small business owners to apply for COVID-19 pandemic grants, but then incorrectly denied some applications claiming the applicants owed child support, weren't citizens and were dead.
Despite WCNC Charlotte's repeated attempts to understand the reason behind the wrong Small Business Administration denials, the federal agency has yet to provide an explanation. However, a government watchdog group calls it an overcorrection following widespread fraud at the beginning of the pandemic.
"Not a ghost. I'm here"
Jennifer Thein isn't dead, but for weeks, the SBA was convinced otherwise.
"It was a shock to me. I could not believe it," Thein said. "I laughed at first. I cried. I had so many emotions going through me."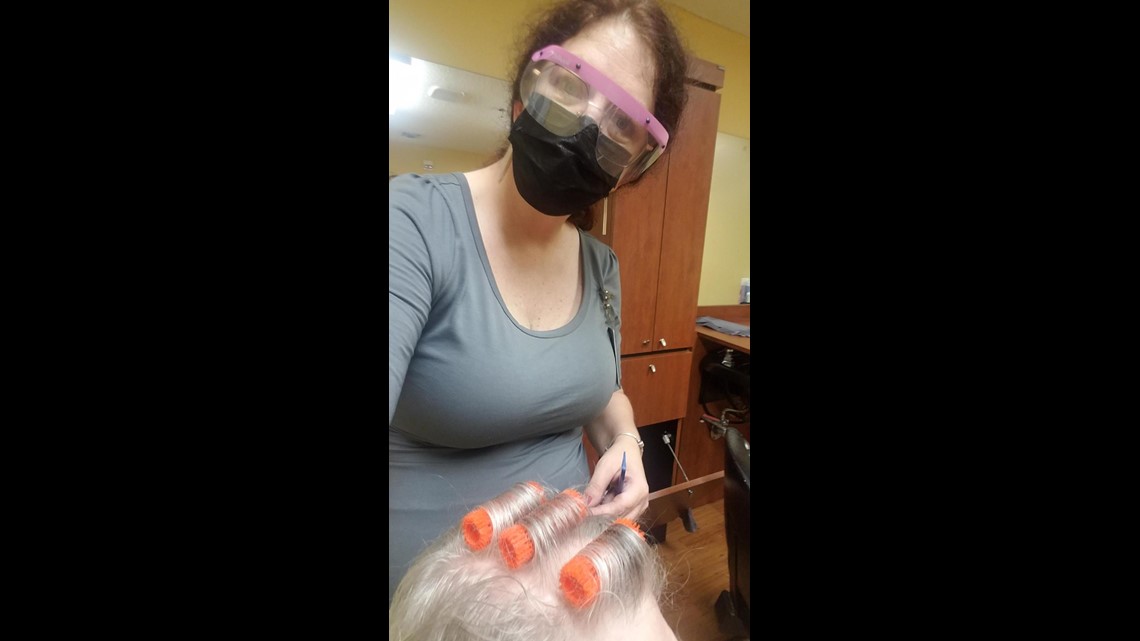 The Gaston County nursing home cosmetologist appealed her Targeted Economic Injury Disaster Loan (EIDL) Advance case after the SBA denied her application on May 5.
"It said I was on the American InfoSource Death Data, so that was scary," Thein said. "It was confusing. I didn't know if my identity had been stolen."
Thein needed that $9,000 business grant after the pandemic prevented her from cutting hair inside the nursing home for 393 days.
"I'm going to be financially destroyed when it comes to my credit, my life," she worried in May. "It's been a goose chase trying to get myself alive to prove to them that I'm not dead."
So far, the SBA has refused to share data of how many others the federal agency denied for a variety of reasons, but Thein's incorrect denials are not isolated.
"I was told I was not the first case," she said.
"I don't know if it would ever get resolved"
The SBA eventually worked with Thein after WCNC Charlotte alerted the federal agency of its mistake. Not only did the agency approve her $9,000 grant just days ago, but Thein said the SBA also approved an additional supplemental grant of $5,000.
"It just feels really good to know that it's over, I'm going to get things paid," she said.
Not only is Thein now back in the salon doing what she loves for the people she adores, but the grant money will also breathe new life into her business that cares for people at the end of their lives.
"I feel so good," she said. "I feel like a weight has lifted off of me."
Thein is not an isolated case.
"Boy oh boy oh boy, I tell you"
The SBA cited multiple reasons for denying Bobby McKnight-Harrison's $9,000 Targeted EIDL Advance application on April 22, including claiming he isn't an American. The Charlotte property manager and consultant said he previously served as a federal student worker and longtime government contractor.
"That money can help me pay down some of the bills on the business itself, the utilities, the rent," he said.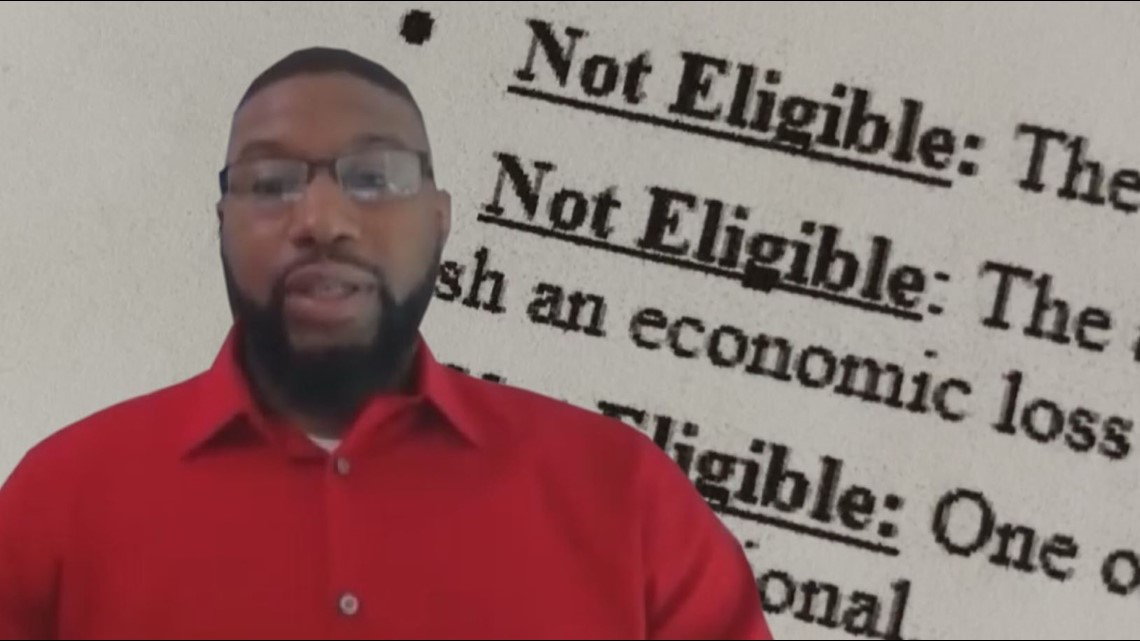 Through the appeals process, McKnight-Harrison has tried to clear up the confusion on his application, including a minor error he made about his address.
"No contact back whatsoever," he said. "To me, it's frustrating to the point that you don't want to reach back out to them."
Another business owner told WCNC Charlotte the SBA initially denied her for owing child support even though she doesn't have kids.
Meanwhile, the SBA initially denied Emily Cordero in early April after the federal agency thought the Concord coffee shop owner didn't pay her taxes.
Thankfully, the federal government quickly changed its mind after WCNC Charlotte advocated on her behalf.
"I honestly feel like this wouldn't have happened without your help," Cordero said.
Why is the SBA denying applications?
Project on Government Oversight Policy Analyst Tim Stretton said you can trace the recent denial problems back to the beginning of the pandemic. POGO, a non-profit watchdog group, believes the SBA errors are the result of an effort by the agency to clamp down on fraud.
"It's an unfortunate consequence," Stretton said. "Some of the safeguards they had situated in the middle of the program have made it so legitimate businesses are getting denied access to these funds."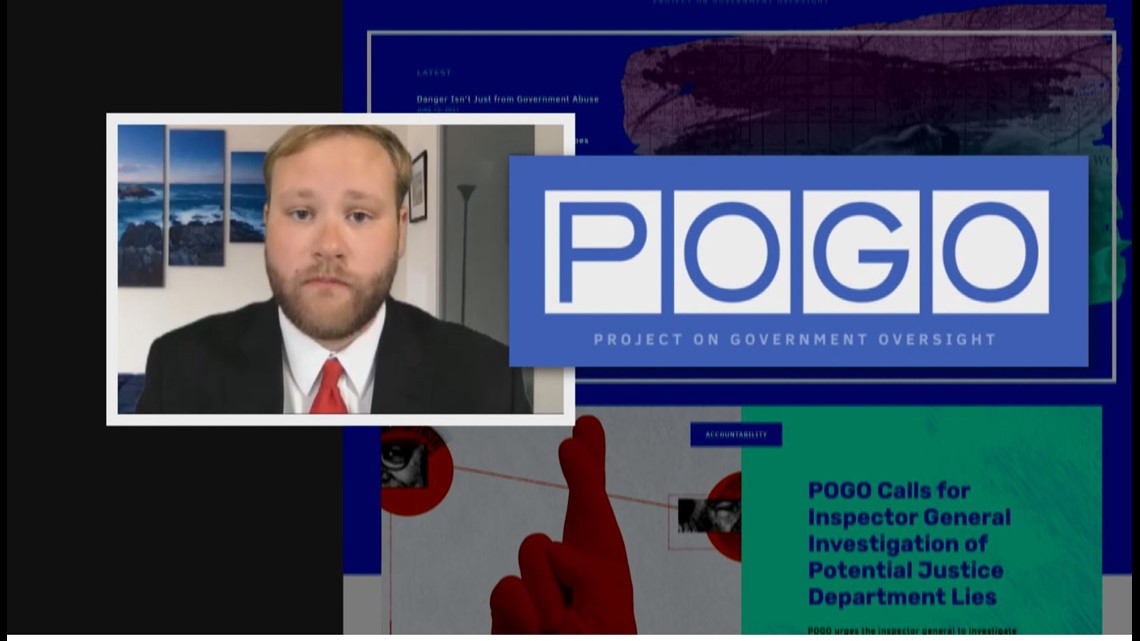 Those safeguards, which Stretton said "were long overdue," resulted in more bureaucracy.
"The administration had to do something because there were so many fraudulent applications that had been submitted," he said.
However, Stretton said this situation should serve as a lesson for the government to get it right from the start rather than change course mid-stream.
"We really want to make sure that everybody that is entitled to these funds, that need these funds, get it and I think SBA should be working with them more," Stretton said.
Unanswered questions
Since the SBA has refused to release details about how many others the agency has denied for similar reasons and how many have filed appeals, WCNC Charlotte filed Freedom of Information Act requests and is awaiting the SBA's response.