'It was like winning the lottery' | Man finally gets unemployment help after suddenly losing Extended Benefits
The federal unemployment program was cut short because North Carolina's jobless numbers improved.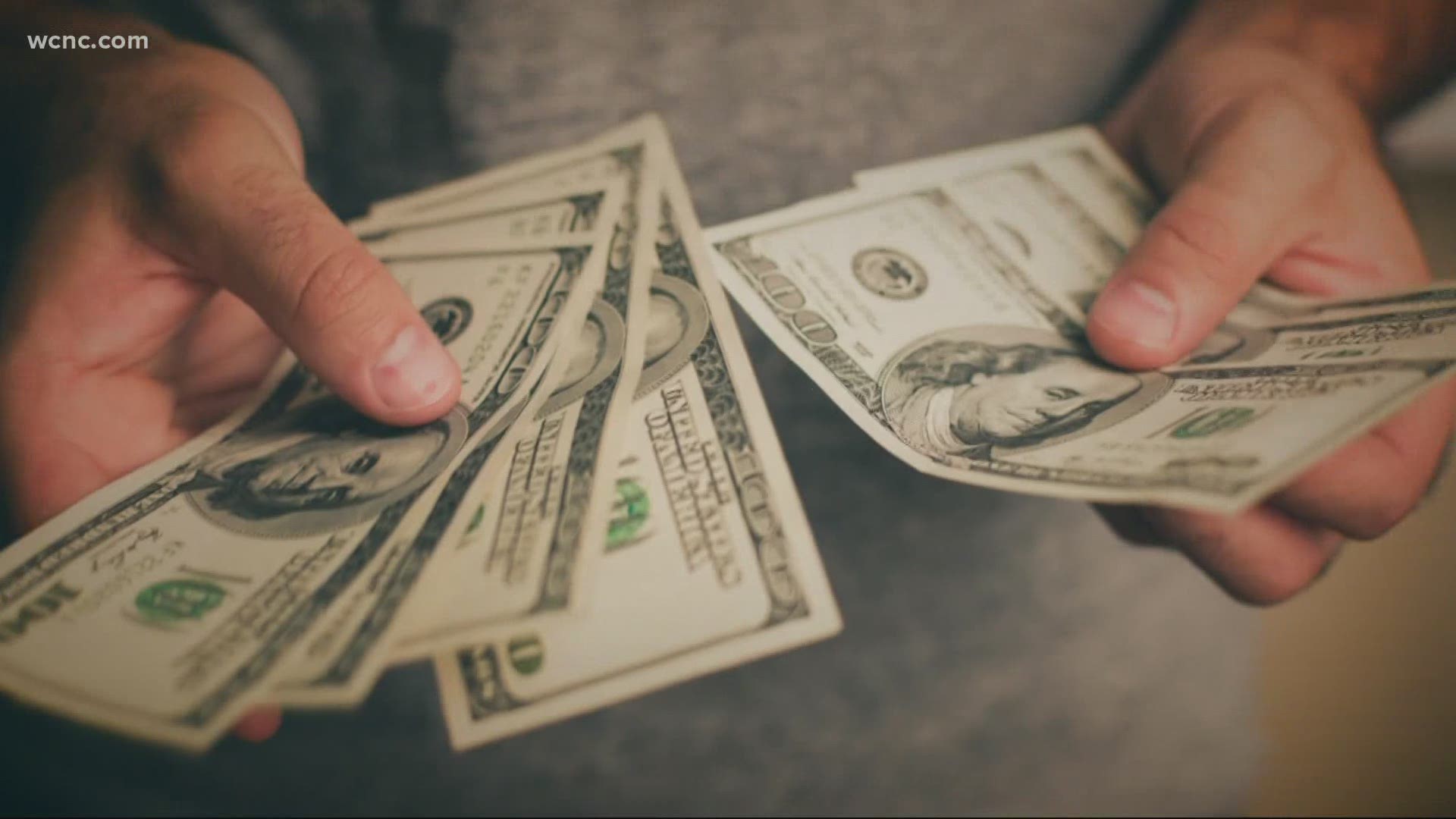 A WCNC Charlotte Defenders investigation revealed a sudden and unexpected change to a federal unemployment program called Extended Benefits (EB).
Some changes to the program prior to Dec. 13 cost eligible North Carolina residents several weeks' worth of checks because of federal criteria tied to the state's unemployment rate.
'It was pretty devastating'
:
Jim Jenkins gets furloughed
One man told WCNC Charlotte he was caught off guard when he learned his benefits were being cut short. Jim Jenkins said, all of a sudden, he learned he was losing benefits much sooner than expected. He scrambled to get help but couldn't.
Jenkins said he was working at a Charlotte hotel before the shutdowns began.
"I was working as a security officer," Jenkins said. "I enjoyed my work I enjoyed my team."
Several employees received furlough letters in March from the hotel, Jenkins recalled.
"It was pretty devastating, especially being an older worker, I worked all of my life," Jenkins said.
Jenkins applied for benefits soon after being furloughed. For most of the year, he said it was a smooth transition from one unemployment program to the next.
However, in October, he was on the federally funded EB program when he suddenly hit a roadblock.
"It was actually really timely up until the point EB just ended," Jenkins said.
Why the Extended Benefits stopped
:
The unemployment rate fell, ending the help
Jenkins received a notice from the state saying the payment period for the EB program was being cut from about 10 weeks to six weeks because North Carolina no longer met the federal government's criteria. That criterion was the state's unemployment rate fell below the 8 percent threshold.
"So my last payment was after that six-week point," Jenkins said.
While the improving jobless rate may be a good sign for some, it doesn't make the struggle any less real for Jenkins and others in the same situation. The week of Nov. 19, 13,000 people exhausted EB benefits, according to the North Carolina Department of Commerce.
"To literally have the carpet drug from underneath your feet in a rather quick manner and not be on a new program," Jenkins said.
"I immediately applied for that," Jenkins said.
Jenkins called state agents and did online chats with them but couldn't get a straight answer about his pending PUA claim.
"You can find five different chats or five different calls in one day," Jenkins said.
After waiting several weeks with no payments, bills starting piling up.
"I've had to ask friends [and] ask family to help out," Jenkins said.
'I really can't thank you enough'
:
Jenkins got the money the same day WCNC reached out
"I actually got paid the same day you sent the email," Jenkins said to WCNC Charlotte Defender Alex Shabad. "I think it's the first time I actually cried in I don't know how long."
Jenkins said he received about $1,000 in back pay later that night.
"It was like winning the lottery," Jenkins said. "it may not seem like much money, but it really felt like winning the lottery. I really can't thank you enough and thank your colleagues."
He's thankful not only for receiving payment but also for no longer feeling invisible.
"It was such a wonderful feeling of coming back into the human race again, [thinking] 'OK someone actually sees me,'" Jenkins admitted.
A spokesperson for the North Carolina Department of Commerce said each PUA claim has to be looked at individually, and when volumes are high, it could take several weeks to get a final determination.
Editor's Note: This article was updated on Jan. 25 to reflect regular Unemployment Insurance benefits run for 12 weeks instead of 20 weeks. A sentence referencing the discontinuation of Extended Benefits after Dec. 13 has been removed.