CHARLOTTE, N.C. — A Charlotte woman is speaking out after her business was vandalized in what she described as a racially motivated attack last September.
Angel Pittman said she's loved doing hair since she was a little kid. She dreamed of transforming her buses into a salon. But instead, the buses were damaged, and she believes it was all because of the color of her skin.
"I never pictured that happening to me," Pittman said. "I was so happy-go-lucky and then it was like oh, reality."
The 20-year-old had a plan in motion to have her very own hair salon.
"I had bought some land, and I bought some buses to put on my land because I wanted to have a tiny home out of one bus and a salon out of my two other buses."
She left the buses on her property in Salisbury only to return a week later to devastation.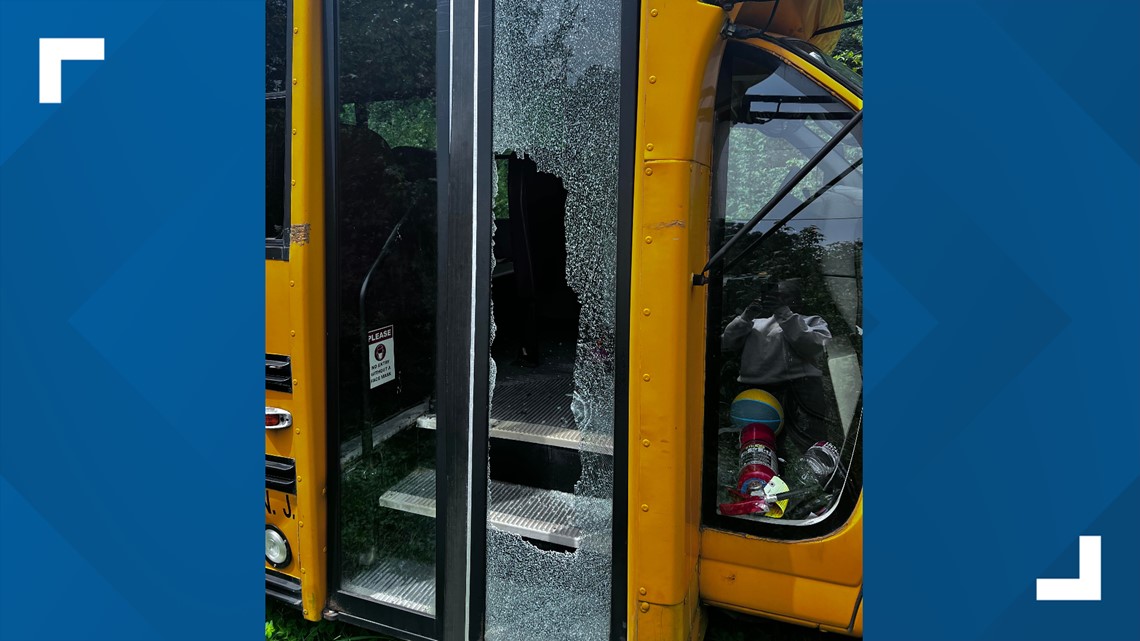 "As we're driving up, I'm seeing all of these racial slurs," said Pittman. "I'm like seeing my windows broken. These buses... that I spent all of my money on have all of these racial slurs on them! I immediately started crying."
While her family waited for the police she noticed a few more things in the neighborhood that made her uneasy, like statues in KKK robes.
"When I first went over there, they didn't even have all of that stuff," she explained. "The Confederate flag, those symbols, they didn't have any of that stuff. I wouldn't have gotten the land there if I had seen that stuff."
She also recalled an uncomfortable encounter with someone in the neighborhood.
"We're driving on the street, and he says 'can I help you?' My dad said 'can you say that again' because he didn't hear him," said Pittman. "He said 'can I help you with something' and my dad said 'no'. Then he said 'Well then get the f off my front lawn'. We weren't even on his front lawn. We were on the street."
That's when Pittman noticed a weapon in his hands.
"He was already ready… he had his gun out. Whipping your gun out at somebody, that's dangerous," she said.
The man who had this encounter with Pittman claims to not have recognized them, which is why he said he acted that way. He continued on to tell the family he knew who vandalized the bus.
Despite that claim, no arrests have been made since the incident happened back in September. However, Pittman has a message for those who did the damage.
"You get back what you give," she said. "If you give out hate then you will get hate. If you don't want hate in your life, then don't give hate… and racism is hate."
Pittman said they couldn't remove the words off the bus, so they painted it black. She is toying with the idea of adding inspirational words all over it. Just like she has on the wall of the space she is renting to continue doing hair.
Despite the setback, Pittman said she is not giving up on her dream salon.
She hopes her story inspires others to keep pushing forward despite their challenges, no matter how ugly they are.