CHARLOTTE, N.C. — As the Charlotte Regional Visitors Authority publicly commits to diversity, equity and inclusion, public records show the agency paid one small business more than $750,000 over the last decade for leadership consulting work without ever giving minority and women-owned businesses an equal shot at the same job.
"It does make you raise your eyebrows," government contracting expert LaPronda Spann said. "What is this agency going to do about this now that this has come to light?"
After WCNC Charlotte exposed a similar practice at the City of Charlotte last year, a viewer shared a tip about the CRVA's longtime reliance on leadership coach Doug Bacon and his company Throwing Words.
The taxpayer-funded agency, which manages Spectrum Center, Bojangles Coliseum, the NASCAR Hall of Fame and Charlotte Convention Center, initially hired Throwing Words in 2013, noting Bacon "was one of the first independent coaches in the world to become a Gallup-Certified Strengths coach."
Records show CRVA paid Throwing Words around six figures or more in consulting fees some years for its work, with payments tailing off during the pandemic. Since the jobs only involved services, not goods, a CRVA spokesperson said the agency wasn't required to bid out the work and never entered a formal contract with the company.
"Maybe they're doing great work, but it speaks volumes to poor judgment on the parts of those in the agency, laziness maybe, because it's easy to continue to hire the same persons over and over again," Spann said. "If anyone was paying attention to the process year-by-year or if they even had an evaluation of their services at the end of every year, this should have been addressed."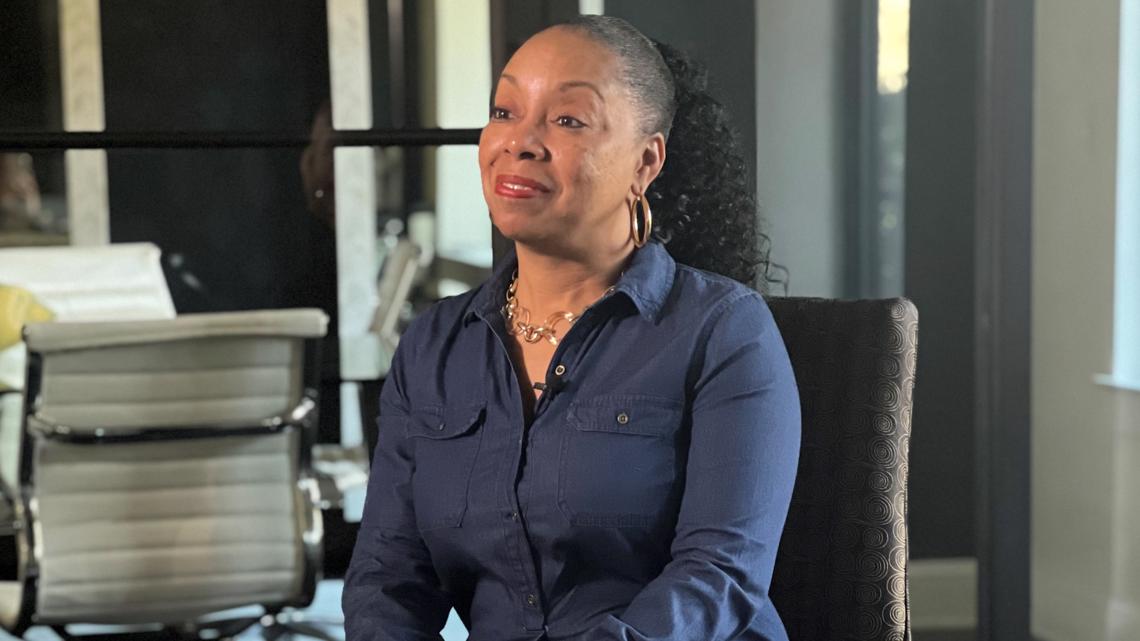 Spann is a former federal program manager who helps diverse small business owners get certified, so they not only have a seat at the table but a shot at wealth for future generations. She said, historically, small business owners like her have had to look outside of Charlotte to find government work.
"The more you bring in other businesses to support your process, the better you look in this community. We want to brag about you. We want to know that we have relationships with you that it's going to be fair and equitable and that there's integrity with those within," she said. "I would be doing my family a disservice if I didn't work hard to move the needle in where we are."
After he took over as the new CRVA CEO, Murray said Bacon helped change the agency's culture.
"They solve the problems with you," Murray said in the video. "Our employees are happier, our customers are feeling the happiness in our employees and we're getting more business."
While a spokesperson said Murray and Bacon had never met prior to his work with the agency, Murray was already familiar with Bacon.
"I knew Doug. I knew one of his specialties was he was an expert on strength finders," Murray also said in the testimonial.
Murray refused to talk to WCNC Charlotte on-camera. Instead, a spokesperson would only respond to certain questions over email.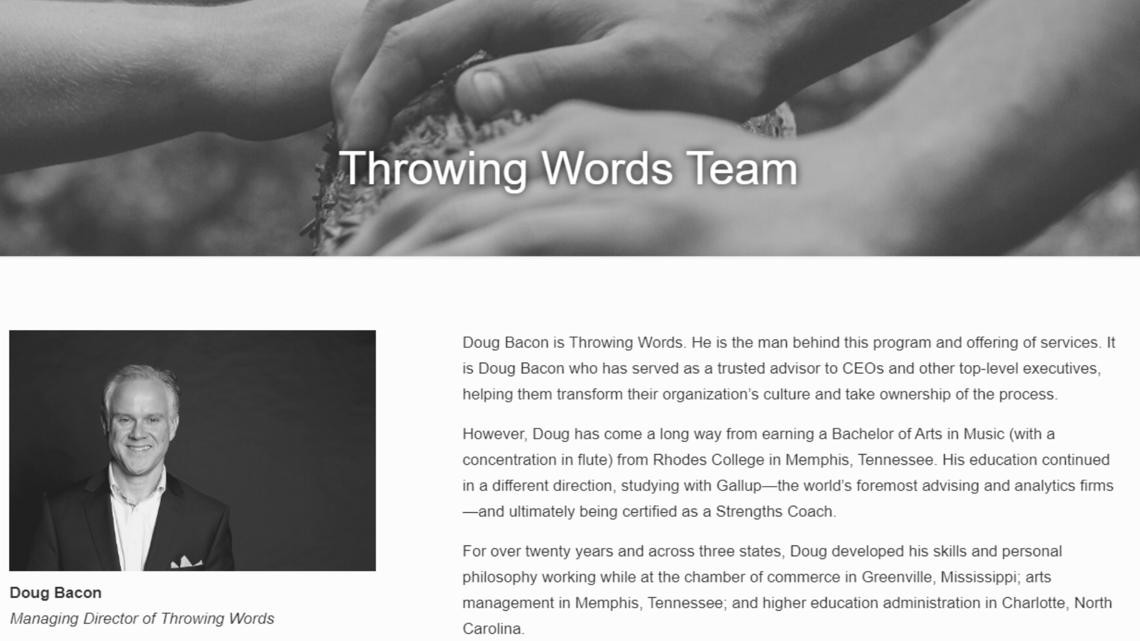 "Throwing Words, LLC was originally engaged by the CRVA in 2013 following the 2012 hiring of Tom Murray as new CEO. Tom was keenly focused on collaboration and employing a strengths-based approach to performance management, understanding strengths-based leadership can be a powerful tool for increasing motivation and performance," CRVA Director of Communications Karen Brand said in an email. "As mentioned, Doug Bacon, Managing Director of Throwing Words, LLC was one of the first seven independent coaches in the world to achieve Gallup's Certified Strengths Coach accreditation just prior to the CRVA's initial engagement in 2013. Throwing Words, LLC was chosen based on Doug's specialized knowledge, experience, expertise, and professional qualifications in addition to the CRVA's working knowledge of Doug in leadership positions with The Lee Institute and as Board President of Leadership Charlotte in 2011."
According to the CRVA, Throwing Words provided CliftonStrengths assessments, new employee/manager CliftonStrengths reviews, hundreds of assessments, strengths coaching and leadership coaching from 2013 to 2022, consulting "on a fee and time basis."
Brand said, generally, the agency "seeks service providers based on experience and proven success in a specified subject matter or topic, qualifications and reputation, cost efficiency and technical skills."
Bacon declined to comment when contacted.
"As a policy, we don't comment on details of our work with clients," he told WCNC Charlotte.
Spann said whichever process led to repeat business for one small business owner needs changing.
"Of course, it bothers me," Spann said. "They need to reexamine and enhance their programs. There has to be something that is put into place so that this does not happen again."
Brand refused to reveal if the CRVA intends to change its policy to be more inclusive in the future.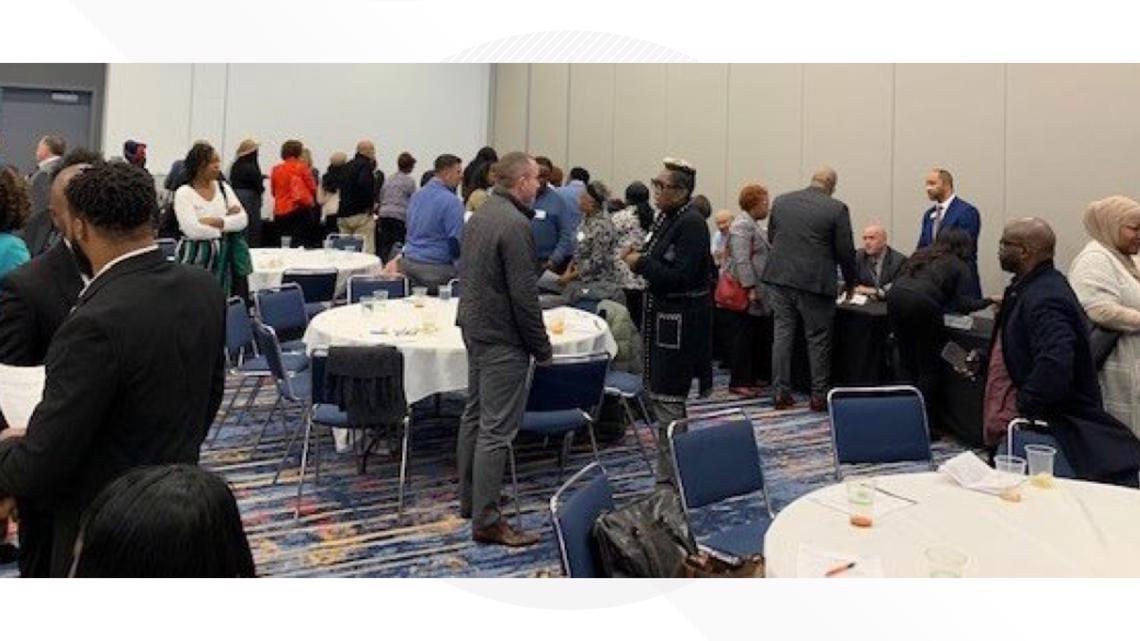 The agency reaffirmed its commitment to minority and women-owned business enterprises (MWBEs) last year, hosting a vendor forum and creating a new diversity, equity and inclusion director position.
Spann said CRVA executives also recently told her they're training employees.
"I like where they're going with it," she said. "But it's going to take more than this training. There has to be consistent evaluation."
She believes the only way for the agency to distance itself from the past is by measuring how many new, unduplicated minority and women-owned businesses the CRVA welcomes in the future. When pressed by WCNC Charlotte for MWBE metrics, the agency spokesperson said the CRVA does not have "a document responsive to your request for a yearly breakdown of the number and dollar amount CRVA has awarded during 2013-2022 in new, unrepeated MWBE business."
The CRVA provided a list of 111 self-identified MWBE vendors the agency said it did business with during the last fiscal year.
"Our commitment to diversity, equity and inclusion is rooted in our Core Values and viewed as a responsibility of everyone at the CRVA," the CRVA said in a statement. "We value building trusted relationships with all of our partners and vendors, and continuously seek to expand the supply chain so that it reflects the diversity of Charlotte's guests, customers and the broader community. Strengthening engagement in the MWBE program is vitally important to the CRVA's goal of ensuring those we do business with reflect the community's diversity and aligns directly with the organizational mission of elevating community prosperity."
Spann said she's just one more example of a small business owner who's had to "unnecessarily" seek contracting work outside of Charlotte to sustain operations, recently winning contracts in California and Texas. She calls it "unfortunate, but necessary to stay in business."
She said she notices incremental improvements, but keeps waiting for the floodgates to open. Spann suggests agencies should attach performance bonuses tied to DEI metrics to drive new partnerships.
"When I first started, it was maybe a drip. Now, it's a trickle. What we're waiting for is for the faucets to open, so that we know that this process will not only be equitable and fair but that we will continue to grow our companies because we've been given the opportunity to do great work in this community," Spann said. "We pay taxes here, we live here, we reside here, we've built our families here and we want that same opportunity."
The City of Charlotte investigation and subsequent CRVA investigation were prompted by viewer tips. If you know of a story WCNC Charlotte needs to investigate, you can contact Nate Morabito at nmorabito@wcnc.com or follow him on Facebook, Twitter and Instagram to message him your story idea.
WCNC Charlotte is always asking "where's the money?" If you need help, reach out to WCNC Charlotte by emailing money@wcnc.com.