MINT HILL, N.C. — An 18-year-old female is dead after a shooting near the border of Charlotte and Mint Hill late Thursday afternoon, Medic confirmed.
Police later said the shooting stemmed from a physical altercation between the victim and the suspect. The victim sustained a fatal gunshot wound during that altercation, according to police.
Officers identified a juvenile as a suspect in the case.
Detectives conducted multiple interviews and reviewed several pieces of video evidence during the investigation.
Photos taken at the scene by WCNC Charlotte's Hunter Sáenz, and shared on Twitter, shows the crime scene tape around the gas station. Sáenz said he saw investigators examing two cars parked near gas pumps in his tweets.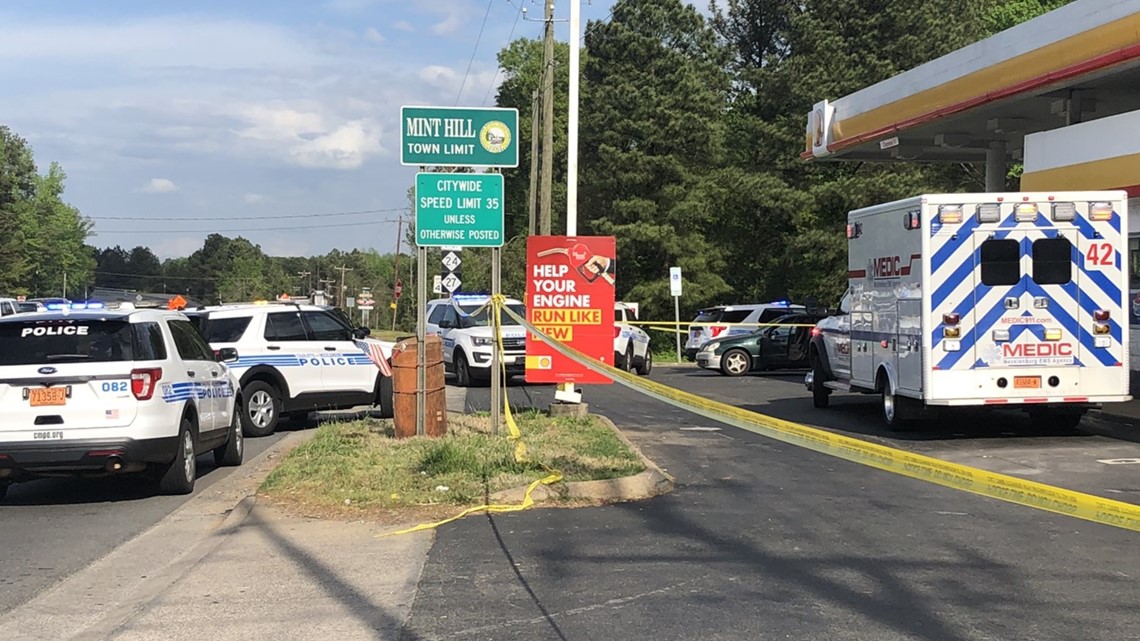 Listen to free podcasts from WCNC Charlotte
All of WCNC Charlotte's podcasts are free and available for both streaming and download. You can listen now on Android, iPhone, Amazon, and other internet-connected devices. Join us from North Carolina, South Carolina, or on the go anywhere.