Run by a nonprofit, Melmark is where almost 30 kids get an individualized education 226 days a year.
Pablo
Pablo is one of those students.
"Pablo is this incredible, sweet child," his mother Raquel Lynch said smiling. "I just think the world of my kid."
Diagnosed with autism, ADHD and a language disorder, 13-year-old Pablo questions everything. His mom said the charter school he attended during the pandemic failed to meet his needs, and as result, routinely sent him home early from school and wasted his potential.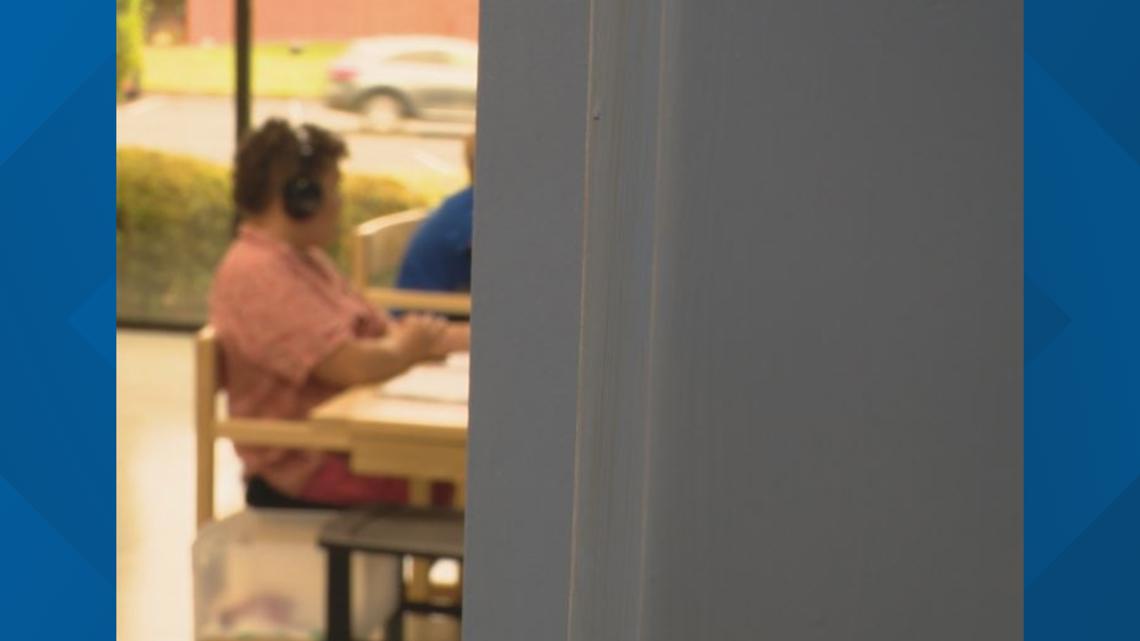 "It was not an easy path," Lynch said. "Knowing that my kid is smart and he can learn, but he is not in an environment in which he can be supported to learn, it was heartbreaking."
Eventually, she found Melmark where he's welcomed in the classroom every day.
"Academically, he's thriving," Lynch said. "He's also happier about himself. He doesn't feel like he's doing something wrong all the time."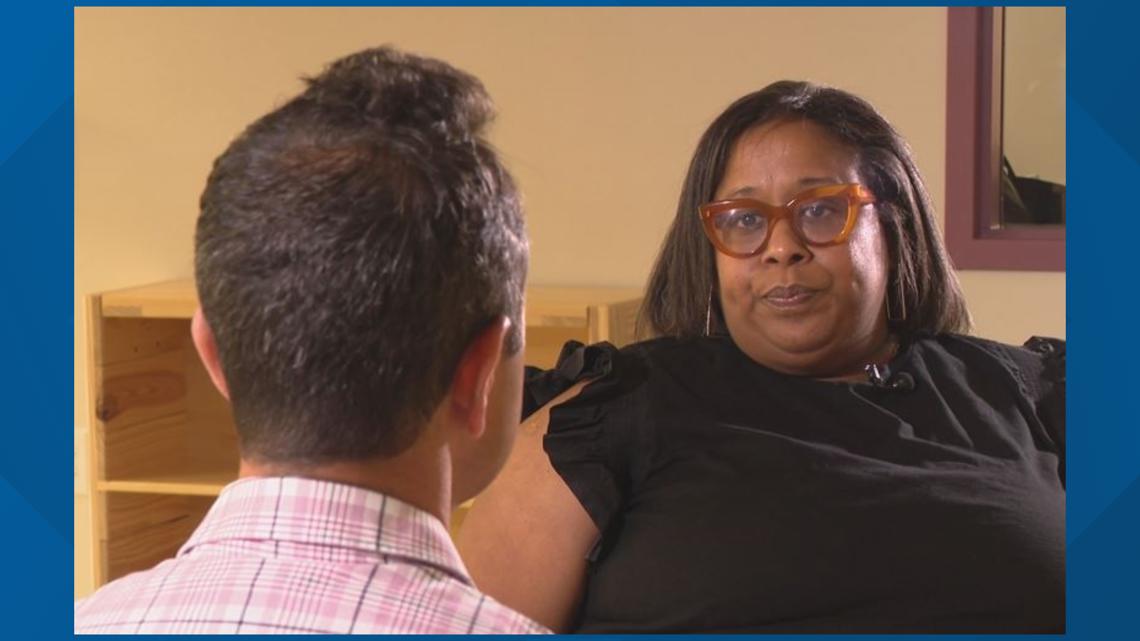 An alternative
As a WCNC Charlotte investigation uncovered in August, North Carolina schools, per capita, suspend students with disabilities at-length more than any other state in the country. Rather than come up with ways to keep them in the classroom, administrators often send those children home for disruptive behavior tied to their disabilities.
"Every child in North Carolina has the right to a high-quality education and this report is concerning," Jordan Monaghan, the deputy communications director for Gov. Roy Cooper said, in part, in a email statement earlier this week. "While I would direct you to the Department of Public Instruction for specific questions on these policies, we know that many students have specific needs and our school policies must aim to meet those needs instead of simply removing those students from the classroom."
IF YOU HAVE A CHILD WITH A DISABILITY WHO EXPERIENCED THIS KIND OF DISCIPLINE, SHARE YOUR EXPERIENCE HERE
Advocates say disability discrimination robs children of their right to an education.
"Other schools may see behavior as this big problem. We see behavior as some symptom that we need to help support, so we can get to education," Melmark President and CEO Rita Gardner said.
Started in Pennsylvania in the 1960s, Melmark now serves students and adults with disabilities in 12 states. The nonprofit expanded to Charlotte in 2018, initially using temporary spaces.
Melmark moved into a new, permanent location in August with the hope of one day teaching up to 75 kids. Those students are taught and supported by special education teachers, education coordinators and counselors who are trained to understand their specific needs. Gardner said Melmark never sends kids home early and never suspends children.
"Every child should be going to school," she said. "They should not be at home."
In the past, studies suggested students with disabilities fared better in traditional schools surrounded by their peers, but newer research raises questions about whether mainstreaming is best in every case.
"I believe inclusivity is critical, but if a child is sitting in a classroom and not interacting with their peers, not able to sit in the cafeteria, not able to participate in gym, what you've done is isolate that child so they can be around their peers and they're not learning," Gardner added. "I think that's a much greater injustice."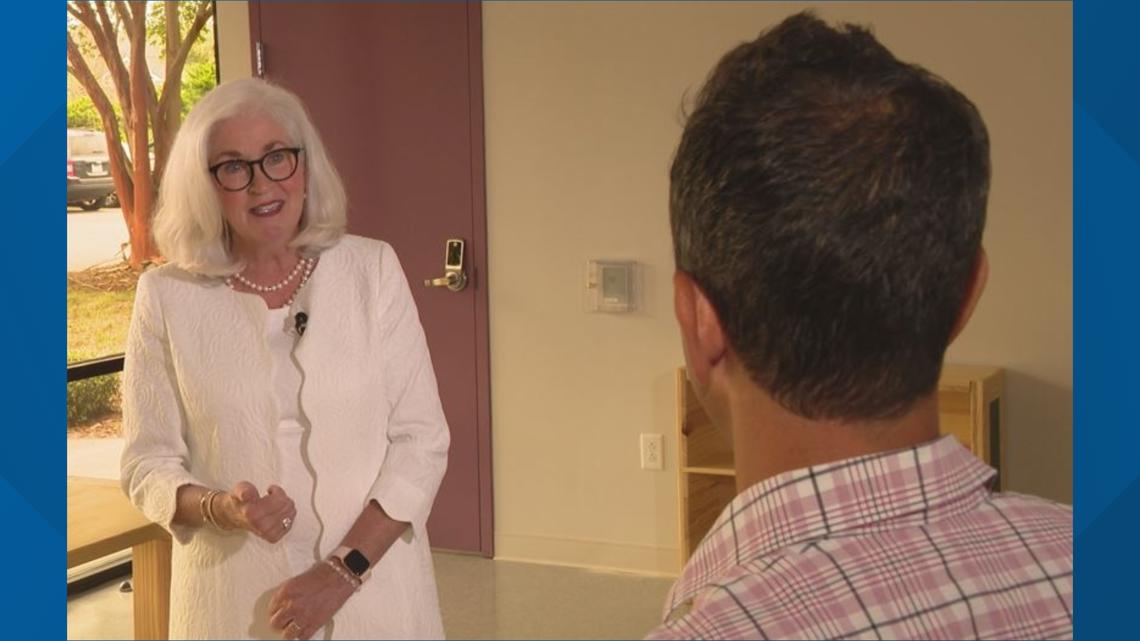 Gardner said not every child needs Melmark. She calls this type of school part of a continuum of care, which she said is still a new concept in the Charlotte area that many have not yet fully embraced.
Need school support
In order for a student to attend the school, their existing district has to agree to send them there and fund their education. As an arm of the public school system, a public school, attorney, advocate or parent can refer a child. Gardner said schools can apply for additional funding to help shoulder the cost.
"DRNC advocates for our students to be served in the least restrictive environment where they can make progress," spokesperson Cas Shearin said. "Special schools are less restrictive than homebound, which is the placement for many of our clients when they come to us. When the choices are at home with no peer interaction, interaction with only one staff (sometimes only virtual), and no access to an educational setting, or a special school like Melmark - where they are in a school building, around teachers and peers, for a full day of school, making significant progress - we obviously support the latter. Melmark is also good about training and working with the staff of the original District, with the goal for the child to be able to transition back to the original District with the supports/services and trained staff they need to stay in school there."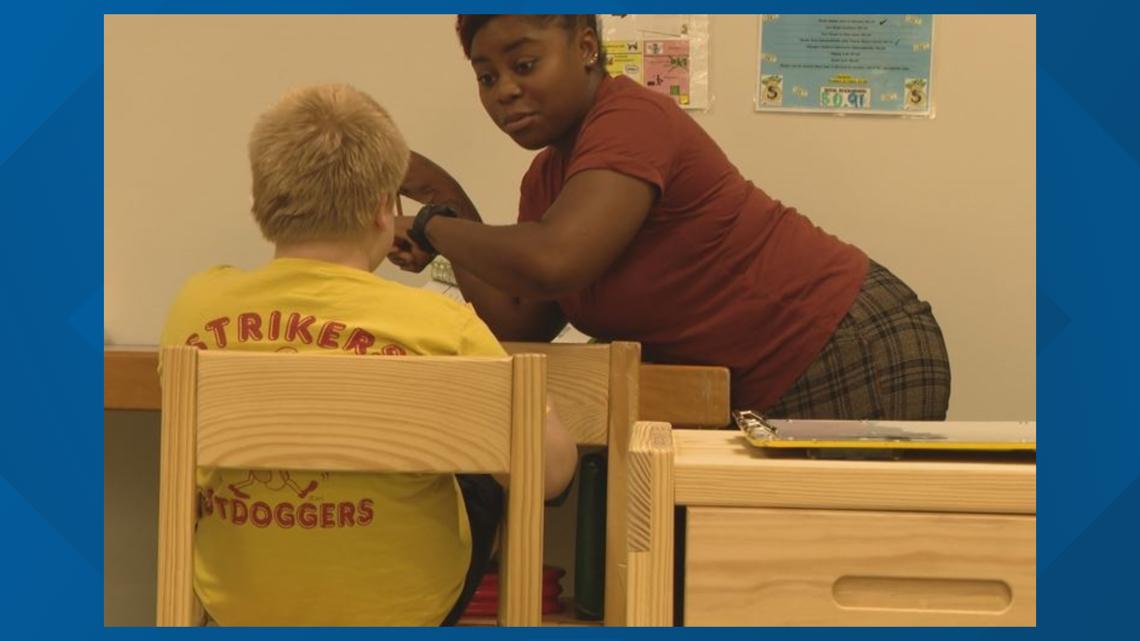 While some students may learn at Melmark their entire childhood, others will even return to their original schools. Raquel Lynch isn't sure which path Pablo will eventually take. She just wants the best possible environment that allows him to be independently successful.
"If you ask me what I fear the most, it's failing my kid and not helping him navigate what's possible for him," she said. "It's unjust to do nothing when you know so much more."
WCNC Charlotte is committed to reporting on the issues facing the communities we serve. We tell the stories of people working to solve persistent social problems. We examine how problems can be solved or addressed to improve the quality of life and make a positive difference. WCNC Charlotte is seeking solutions for you. Send your tips or questions to newstips@wcnc.com.