CHARLOTTE, N.C. — Ally and Alex Bowman raced to ensure Charlotte's youth develop financial literacy skills as the NASCAR driver read a book on the topic to a group of first graders on Tuesday.
Bowman visited Briarwood Academy in Charlotte on Tuesday to read Emma and the Cosmo Phone to first graders. The book was written by Ally to help children build good money habits.
Using the book, Bowman was able to teach the kids about entrepreneurship, interest, and savings accounts, among other things.
"It's been really cool teaching kids a little bit about saving money," said Bowman. "I remember in school not being taught much about [finances] so it's obviously important for myself and Ally to help the community with that."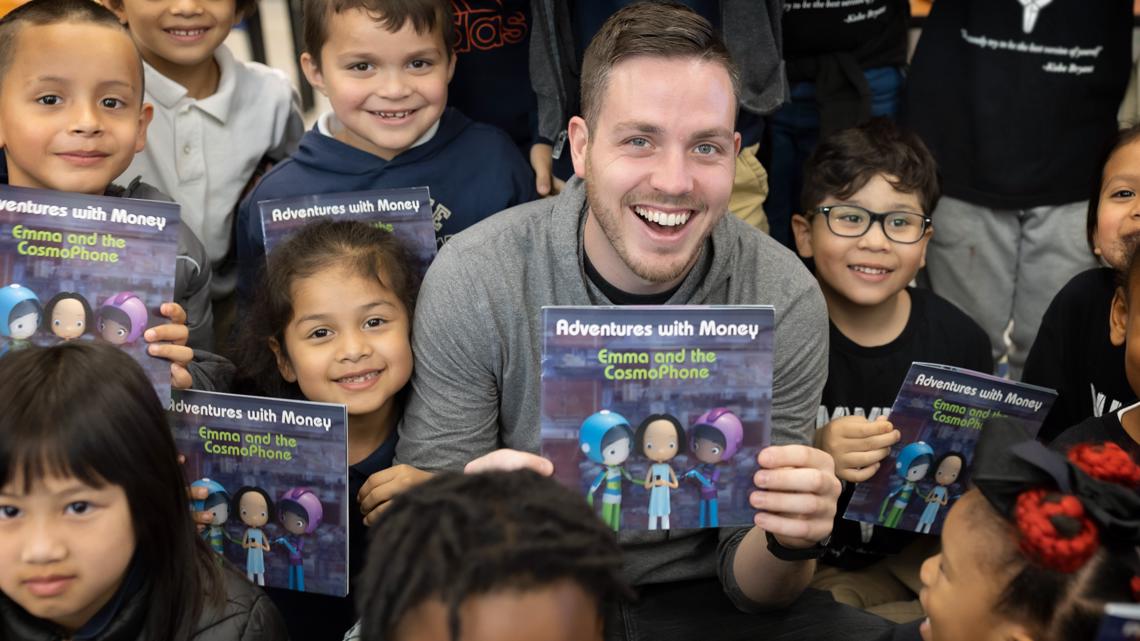 Bowman was joined by his crew chief Blake Harris and Ally's executive director of corporate citizenship Mike Rizer.
"We at Ally realize that knowledge about money, how to budget, how to plan, how to save are critical life skills," said Rizer. "We want to pass those on so people can have healthier lives."
Ally is aiming to hold more events like these in the month of April, which is Financial Literacy Month.
Bowman drives the No. 48 Ally Financial Chevrolet for Hendrick Motorsports in the NASCAR Cup Series. He has won seven races in his NASCAR Cup Series career. In 2023, Bowman is currently leading the NASCAR Cup Series points standings after a strong start to the year.