MECKLENBURG COUNTY, N.C. — Charlotte-Area Transit System (CATS) interim CEO Brent Cagle briefed Charlotte City Council on Monday about a Lynx Blue Line derailment that happened in May of 2022. It's news that Cagle said he just received two weeks ago from CATS employees, where there's an internal investigation ongoing.
As council found out Monday, the faulty equipment related to the derailment will put the city on the hook to fix all 42 rail cars.
The actual derailment happened on May 21, 2022. There were no injuries reported and customers were escorted off the car that derailed.
Cagle said an axle seized and the wheel stopped turning, which made it jump the track. He said it was a relatively minor incident but should have been reported to him right away as he took over on Dec. 1, 2022.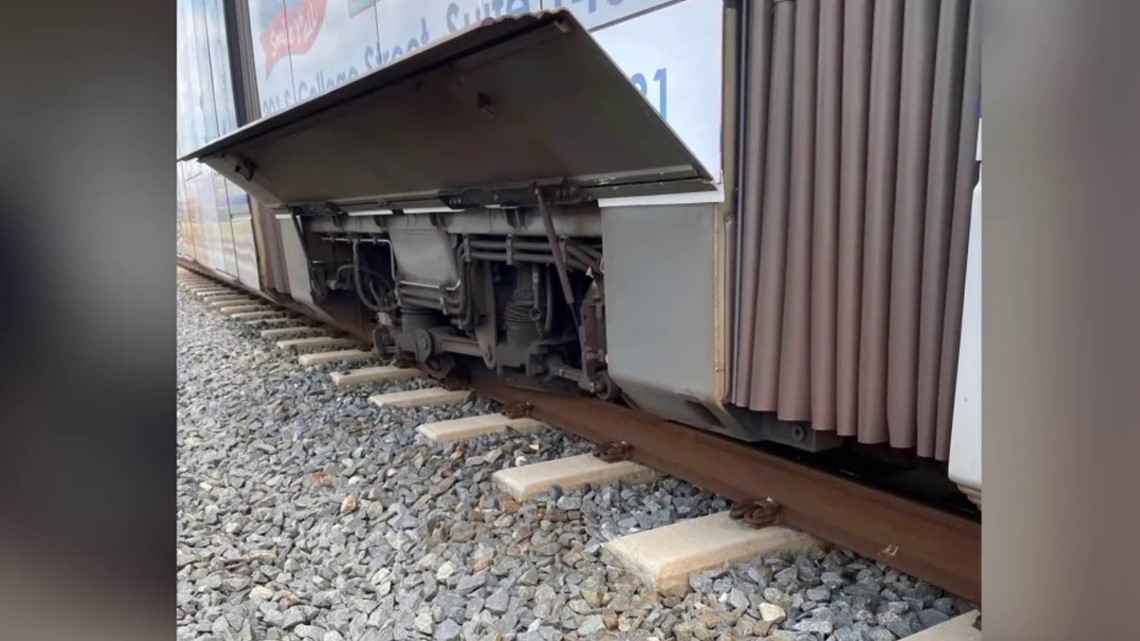 "I am 100% confident that CATS Blue Line, CATS rail is safe," Cagle adamantly said.
CATS is working with Siemens and the NCDOT for oversight to get repairs done as quickly -- but as safely -- as possible. The existing contract with Siemens repairs 20 of the 43 cars for an estimated $12 million but Cagle said it could be double that for the entire fleet.
"The fact that everyone in the public is riding this at a pretty constant rate, I'd say that's pretty concerning," Ben Granger, a light rail rider said.
On April 10, Charlotte City Council has another meeting scheduled where CATS will ask council to reconsider the contract and allow for expedited repairs. The initial contract calls for 20 cars to be repaired by July of 2025.
"We may need to go back and take a hard look at some things we said we wanted to do that were a little bit more nice to have than the must-have of safety amongst our infrastructure," councilmember Tariq Bokhari said of the unexpected costs.
While CATS looks to repair more than one car at a time, the company is increasing inspections of what they call heat tabs. Those tabs allow operators and engineers to understand when a bearing could be close to failure.
Those inspections will increase weekly.
A 35 MPH speed max will also operate on the Blue Line allowing operators enough time in the event something would happen.
"I have confidence in this interim CEO that he's going to be able to make that case to the community but I don't think any of us should come out ahead of him and say it's safe just because they say it's safe," Bokhari said.
There's no timeline right now for complete repairs on the entire fleet.