CHARLOTTE, N.C. — A Charlotte nonprofit is making a difference by bridging the gap of learning about the sport of tennis to kids who otherwise wouldn't get a chance to play.
Coach William Brown spends his days at the Charlotte Black Tennis Club showing kids a few moves. WCNC Charlotte's Larry Sprinkle caught up with Brown as he and the nonprofit showed over a dozen kids from a local Boys and Girls Club how to play the game.
Brown and the Charlotte Black Tennis Club are serving up lessons with pop-up clinics across the Queen City. They're hoping this will get more kids exposed to tennis and interested in competing.
Raven Johnson, the vice president of Charlotte Black Tennis Club and Black Tennis Connect, says part of the goal is simply to show kids what tennis is about, because for many, it's their first time setting foot on the court.
By teaching tennis to kids of color, it gives them experiences they might have missed out on. From learning the rules of the game to the benefits of good sportsmanship.
"There are plenty of Black tennis players and they were all able to have a community supporting them," Johnson said. "We want to be that community to support them to be that next big star."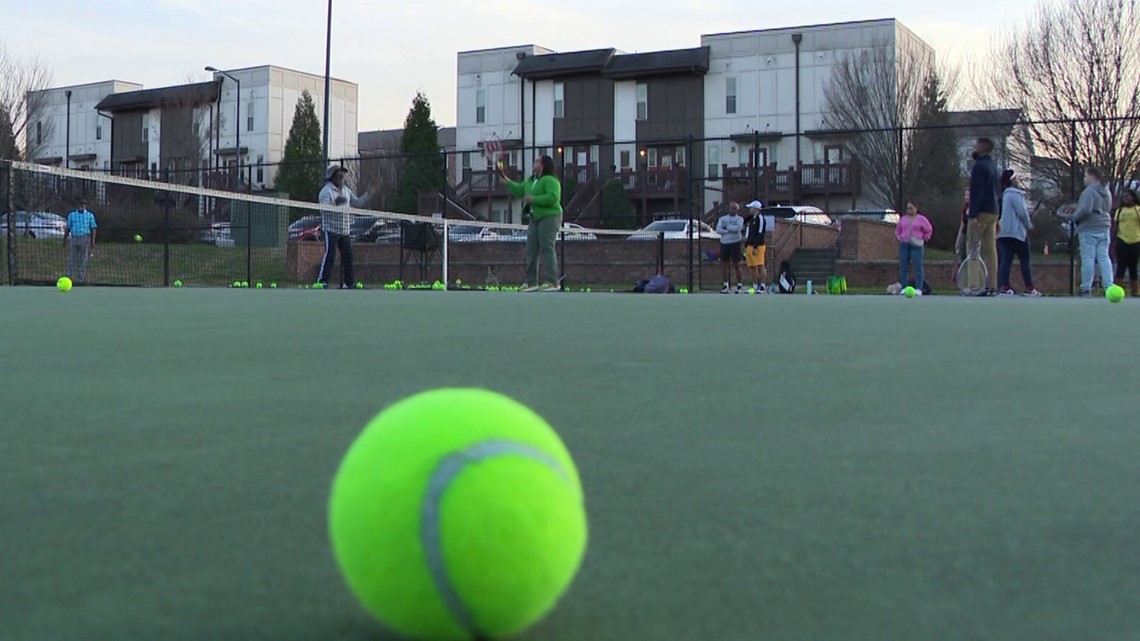 Among those potential tennis aces is Kannon Neely, who knows a thing or two about swinging the racket.
"Sometimes you have to hit the ball," Neely said. "Sometimes, if you hit the ball over the net, you get a point."
And then there's Love Mangum, who explained what volleying is. Coach Brown has a slightly different definition, but the point is the same. Giving kids an opportunity they otherwise wouldn't. The kids are catching on, and most importantly, they're having fun.
After all, in tennis the scoring always starts with "love."
"It's something new that they are just discovering," Brown said. "Building for the future."
All of WCNC Charlotte's podcasts are free and available for both streaming and download. You can listen now on Android, iPhone, Amazon, and other internet-connected devices. Join us from North Carolina, South Carolina, or on the go anywhere.