CHARLOTTE, N.C. — Construction for the Wake Forest University School of Medicine Charlotte and "The Pearl" Innovation District is underway, after breaking ground Tuesday.
Almost two years after its initial announcement, the first shovels of dirt were turned Tuesday at a ceremony near the intersection of Baxter and South McDowell streets, commemorating the groundbreaking.
This will be Charlotte's first 4-year-medical school. WFU School of Medicine Charlotte is expected to seat its first class in 2024 and open the following year.
"We are proud that Wake Forest University School of Medicine is among the top 50 research institutions in the U.S.," Dr. Julie Ann Freischlag, executive vice president and chief academic officer for Advocate Health said. "Adding this second campus will allow us to expand our health technology, research, and education capabilities at both campuses, and allow us to enhance the educational experience for our students who will shape the future of medicine as the next generation of healthcare leaders." Dr.Freischlag added.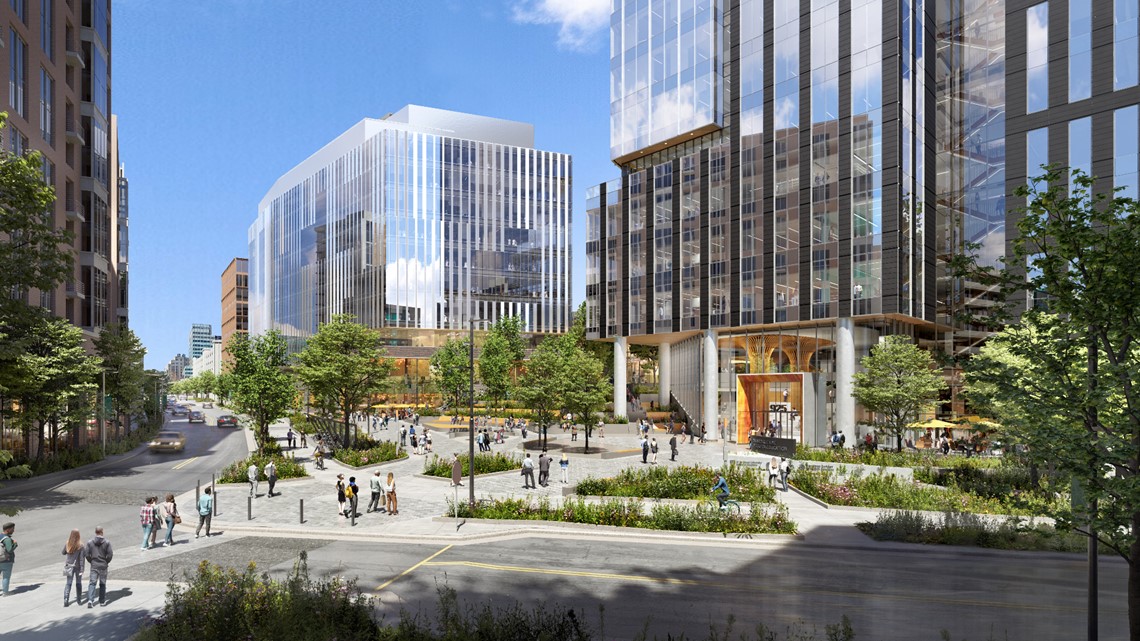 The school will be at the heart of the Pearl Innovation District, anchoring the Howard R. Levine Center for Education.
Atrium Health Officials say The Pearl will help reshape and diversify the economy of the Charlotte region. In addition to the Levine Center and a 331,000-square-foot research building, The Pearl will also feature STEM education, retail, apartments, a hotel, and open community spaces.
"We are creating a 'city within a city,' where excellence lives and excellence is learned. And as we begin this new chapter on these storied grounds, we are deeply committed to partnering with the communities around it and honoring its rich history." Eugene A. Woods, CEO of Advocate Health said.
All of WCNC Charlotte's podcasts are free and available for both streaming and download. You can listen now on Android, iPhone, Amazon, and other internet-connected devices. Join us from North Carolina, South Carolina, or on the go anywhere.