CHARLOTTE, N.C. — People who live in Charlotte's Dilworth neighborhood are on the lookout for an aggressive owl that has attacked several people walking or running in the neighborhood.
One man said he was left with several scratches on the head after an attack.
"It was definitely startling," Conner Mannion said. "At first it was almost like shock, like you don't believe it is happening. I've run on this road several times and never had anything like that happen."
Large tall trees fill the Dilworth neighborhood. Perfect nesting grounds for owls, but neighbors say one owl has gotten a little too close for comfort.
"I went underneath a tree and I thought a branch I didn't see scratched me, but then I looked up and there was a large bird flying back into the tree," Mannion said.
He was out on a jog around 6 a.m. Monday when he said he was attacked.
"The owl came down and scratched me again," Mannion said. "At that point, I just took off and wasn't waiting for it to come down again."
Mannion made sure to get the scratches checked out and was OK.
"The owl came down and took his baseball cap," he said. "Then there was another report of someone else running and it coming down and bothering them."
"They get a bit more defensive of the trees where their young are, so they may swoop at things that they see as threats, humans, dogs, predators, things like that," Ladrie explained. "Usually not an attempt to hurt anything, but to scare it off."
Ladrie added owls can construct fairly large nests primarily using sticks and twigs. Owls tend to favor building nests either at the base of large branches (where they meet the tree trunk), or in cavities in the trunk of a tree.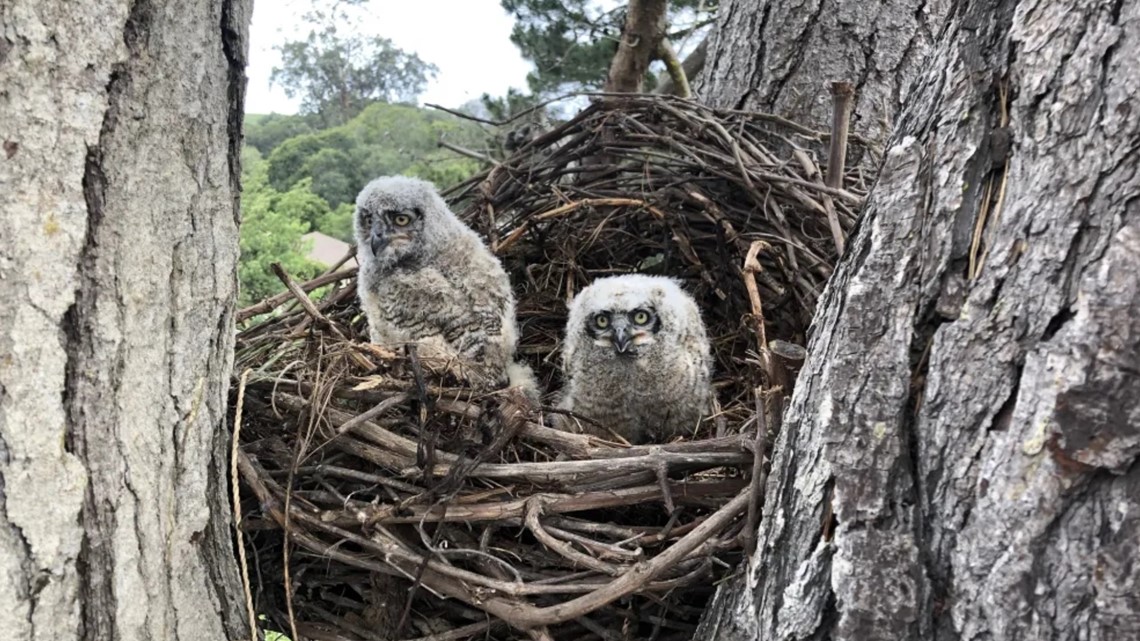 There are ways to protect yourself. Ladrie suggests walking with a whistle, because owls are sensitive to sound, or with an umbrella you can even use to make yourself look bigger.
It's important to note, you don't want to hurt the owl -- keep in mind they are a protected species.
"That protection extends not only to the owls themselves but also their active nests," Ladrie said. "So nest with eggs, and young in them. They can't be killed, harmed, or harassed."
Ladrie expects this aggressive behavior to calm down in the upcoming months as the nest becomes inactive.
"It was a good reminder that you have to stay on your toes," Mannion said. "You never know what is going on around you …and that's the owl turf."
Some neighbors blamed rabies for the owl's aggression. Ladrie said you can cross out that idea of your list, only mammals can get infected with this disease, and birds are not mammals.