CHARLOTTE, N.C. — An exciting era continues for Honeywell in Charlotte.
Company stakeholders, along with state and local leaders, were able to see the final product on Wednesday, Dec. 1, with a special grand opening ceremony for the HQ, located on South Mint Street in Uptown Charlotte. North Carolina Gov. Roy Cooper also attended the grand opening ceremony.
A spokesperson for the company said Honeywell has been adding on to the skyline while welcoming in employees since the early part of November.
Honeywell CEO Darius Adamczyk said he wants to tap directly into the workforce of local and state colleges.
"More than 50% of some of our interns are diversity hires, we believe in really retaining, attracting all the way at the early stages and then keeping that diverse talent throughout the whole career," Adamczyk said.
The company requires everyone who currently works at the headquarters, and future employees, be vaccinated due to its government contracts.
Cooper said he is happy that Honeywell embraced vaccine mandates.
"It is so important to get people vaccinated so that not only can we pull out of where we are now that we're ready for anything else that may come about," Cooper said.
According to the company's website, the new office houses corporate team members, including human resources, IT, marketing and legal. It also houses employees from the Safety and Productivity Solutions business.
"Not only do we need baseline jobs we also need those jobs that pay high wages, so individuals to live and work and afford our community," Graham said. "Charlotte is somewhat becoming unaffordable so having a Fortune 100 company like Honeywell coming here to our community giving good-paying jobs eases that burden a little bit."
Mayor Vi Lyles said the cities infrastructure needs to continue to improve to handle the incoming workforce.
"How do we use the future talent to build the ability to move around the city," Lyles said. "It's not just roads and highways. It's buses, changing congestion at intersections thing like that."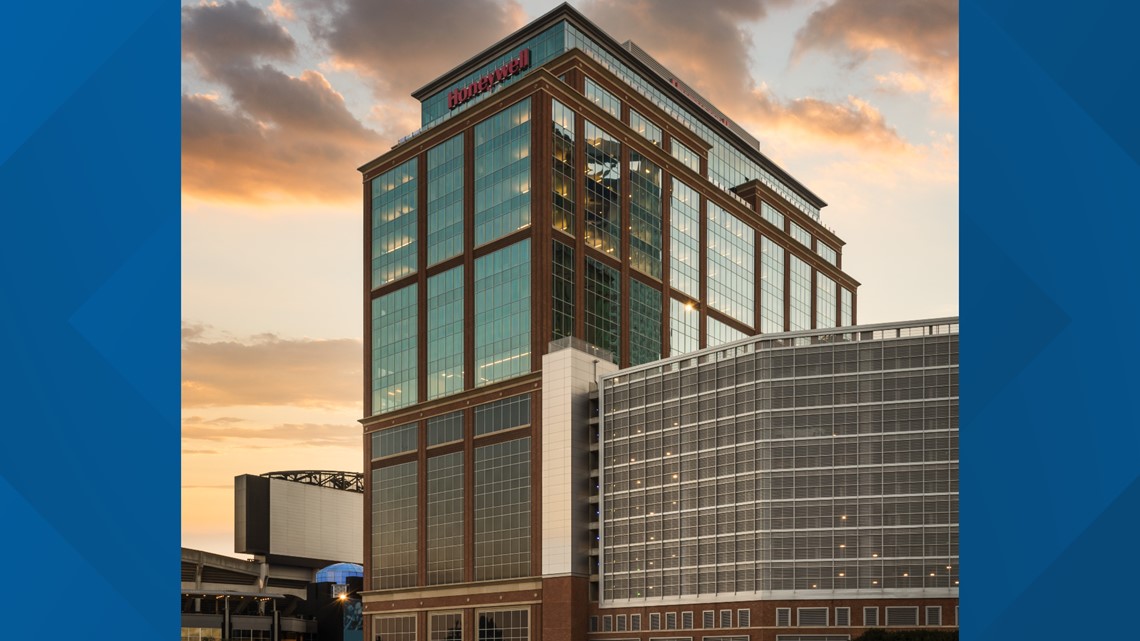 During 2018's announcement, officials said the company's move will bring more than $248 million in investment by the end of 2023 to Charlotte.
The Fortune 100 company broke ground at the Legacy Union location back in 2019.
Honeywell is one of a growing list of companies calling the Queen City home. The Charlotte Regional Business Alliance said nine of the largest publicly traded companies in the U.S. are headquartered in Charlotte including Bank of America, Lowes, Duke Energy and Truist.