IREDELL COUNTY, N.C. — Two men have now been arrested in connection to a deadly drive-by shooting that killed a teen and critically injured another in Statesville on Wednesday, according to police.
The Statesville Police Department responded to a reported shooting at a home on Goldsboro Avenue late Wednesday. When officers got to the home, they found two teenagers who were shot. One of the victims, identified by family as 19-year-old Zion Sincere Wilder, died at the scene.
The other victim, a 15-year-old boy, was rushed to the hospital after being shot in the head, Wilder's aunt said. The 15-year-old is currently being treated at Wake Forest Baptist Medical Center where he is listed in critical condition, police confirmed.
In addition to the victims, three adults and three juveniles, ages 14, 16 and 17, were also inside the home at the time of the shooting, police said.
Community leaders say they are sad to lose another member of their community to gun violence.
"When they told me what happened I said oh my gosh… here we go again. And of course, I'm broken," Doris Allison, a Statesville city council member, said.
For Allison, this shooting not only happened in her ward but hits close to home.
"Coming from a family that has lost three loved ones to gun violence... murder, two brothers, my grandnephew was involved in the shooting in the house and he is in the hospital fighting for his life…until parents say enough is enough -- we are going to work together," Allison, who talked about coming together to find solutions to end gun violence, said.
Officers issued arrest warrants in connection to the shooting for 25-year-old Dakota Michael Duke, of Troutman, 24-year-old Tevin D. Seymour, of Statesville, and 22-year-old Javis Black, of Statesville.
On Friday, officers arrested Duke at his home, police said. Duke is charged with murder, attempted murder, shooting into an occupied dwelling, felony conspiracy, assault with a deadly weapon with intent to kill inflicting serious injury, and possession of firearm by felon.
Duke is being held in the Iredell County Jail with no bond, according to police.
There were outstanding warrants for both Seymour, including murder, attempted murder, shooting into an occupied dwelling, felony conspiracy, assault with a deadly weapon with intent to kill inflicting serious injury and possession of firearm by felon, and Black, including murder, attempted murder, shooting into an occupied dwelling, felony conspiracy, and assault with a deadly weapon with intent to kill inflicting serious injury, police said.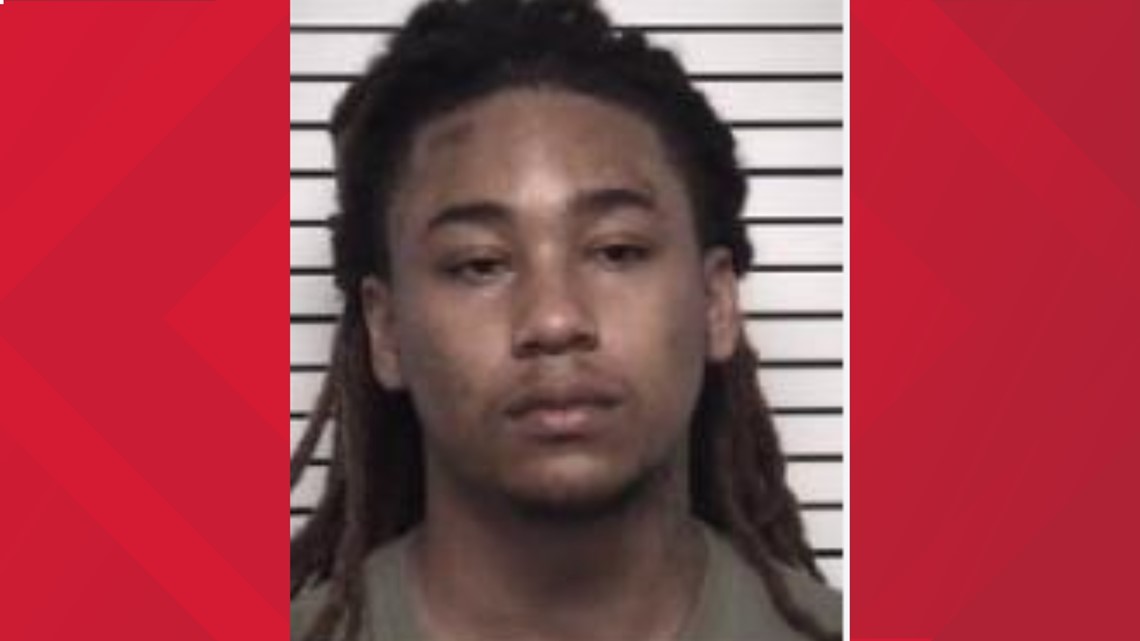 The vehicle used in the crime has been seized, police said.
On Saturday, Statesville Police confirmed Tevin Seymour was arrested by U.S. Marshals in Charleston, West Virginia, more than 225 miles away. As of publication, he remains jailed there and is awaiting extradition to Iredell County to face his charges.
Black's whereabouts are unknown at this time, police said. Anyone with information about their location or the incident at 610 Goldsboro Avenue is encouraged to contact the Statesville Police Department at 704-878-3406.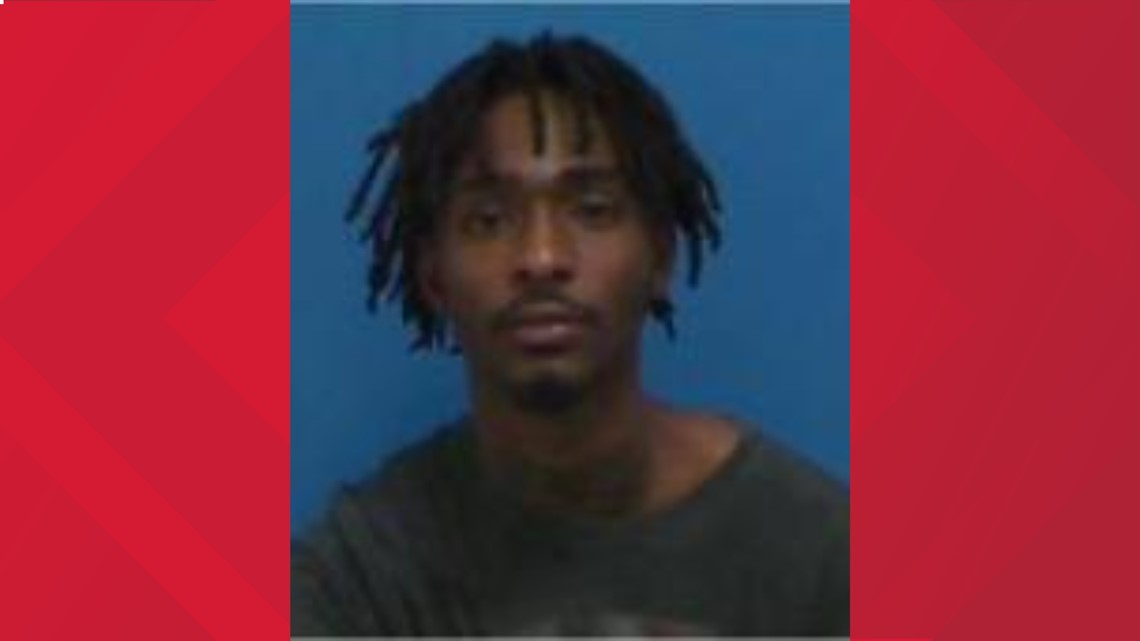 Star Turner, Wilder's aunt who raised him as a boy, said the shooter(s) surrounded the house and opened fire. Turner explained that the suspects even shot up her car, leading her to believe this was a planned attack.
"It was an ambush," Turner said. "They came from one half of the house all the way around to the back. To me it was personal. For them to even shoot up my car, yeah this was personal. And you took somebody's life and almost took another life? That's sad."
Turner said she was in the kitchen when she heard gunshots.
"I don't believe it's right that somebody can just cut your life off," she said. "Who gives somebody the right or the power to say when you can live or when you can die? There's nobody who can do that."
In a separate incident, just hours later Thursday morning, Statesville police officers responded to gunshots near Fayetteville avenue and 5th street where they found two teenagers. Police say a 14-year-old who ran from the scene dropped a loaded gun. He was eventually arrested and then released to his mother.
Frederick Foster, a Statesville city council member, is pushing for more proactive efforts to get guns off the streets.
"Who is putting these guns in these young kids hands? How are they getting them? That is what we need to take a hard look at," Foster said. "Because if they can get access to guns like that, anyone can. That's dangerous."
City leaders say they are committed to getting to the root of the problem and reaching the youth.
"Listen to the children, there is no safe haven here," Allison said.
Todd Scott is the President of the NAACP Statesville Branch.
"We have to go where the youth are at and try to get them to meet us halfway and not chastise them… just a discussion on how they feel," Scott said. "Until we get to an understanding of how they feel and what's going on, we won't be able to put a dent in it."
Allison said the city needs to invest in its communities especially those hard hit by violence.
"How are you going to help a community or city that is dying… you have to grow that community and change the environment within," Allison said. "You have to put something in... you have taken so much out. Now it's time to put something in…educational programs, recreation."
She added access to resources plays a major role in helping build a community.
"The guns are here and the violence is here but if you don't give them an option," Allison said. "The first thing they ask in my ward is what are we going to do for the children? We have to change that."
The community leaders said there is a lot of work ahead but it is going to take the schools, police, parents and young people coming together to tackle these issues.
A post on the school's Facebook page confirmed it was closed Thursday.
"This closure is out of safety precautions for our students and staff," the post reads. "All buses will be sent back home. We will ensure that all students are safely dropped off back at their homes."
Later in the evening Thursday, the district confirmed both Northview Academy and Statesville High School would switch to remote learning for Friday.
Northview Academy, formerly Pressly School, is an alternative school for students in grades K-12. According to the school's website, it serves students who have dropped out and wish to re-enroll, need extra mental health support and face extraordinary life circumstances that prevent them from attending a traditional school.
"This is a real tragedy for our community," Statesville City Council, Frederick Foster said.
Youth violence is becoming more common. Statesville City Council member Fredrick Foster said the city installed some cameras in problem areas, which slowed down crime a bit, but he said it's time to invest in the city's young people.
"It's best to invest so we don't have this happen again, get programs so we can get these kids off the streets," Foster said.
Meanwhile, for Wilder, it's too late.
"I go from hurt to anger, something got to be done," Turner said.
WCNC will only air or post a mugshot if the person has been formally charged with a crime and in a few other cases. The exceptions include: If it appears the person could be a danger to themselves or others or if they are wanted by authorities; to differentiate between people with a common name; if the photos could encourage more victims to come forward. The news-editorial leadership may also decide to use a mugshot based on the severity of the crime(s) committed and/or the level of public interest in the crime and ensuing criminal proceedings.
WCNC Charlotte is committed to reporting on the issues facing the communities we serve. We tell the stories of people working to solve persistent social problems. We examine how problems can be solved or addressed to improve the quality of life and make a positive difference. WCNC Charlotte is seeking solutions for you. Send your tips or questions to newstips@wcnc.com.