CHARLOTTE, N.C. — On Saturday, Better Ballot North Carolina is holding its statewide gathering in Charlotte to discuss the benefits of bringing ranked choice voting to North Carolina. This is the organization's first in-person event since they were founded in 2020.
Better Ballot North Carolina is a non-partisan, politically diverse nonprofit that seeks to inform and influence the NC electorate about ranked voting and electoral reform.
What is ranked choice voting?
As opposed to a single-choice voting system, as used in most North Carolina elections, voters choose a single candidate and the candidate with the most votes wins the elections. This system is also called "first past the post."
In some single-choice voting systems, there are runoff elections if the electoral rules require a candidate to win a majority (50% +1) of votes.
The candidate that receives a majority of the first-choice votes is the winner. If there is no candidate that receives a majority of first-choice votes, the candidate with the fewest first-choice votes is dropped from the ballot.
This process repeats until a candidate receives a majority.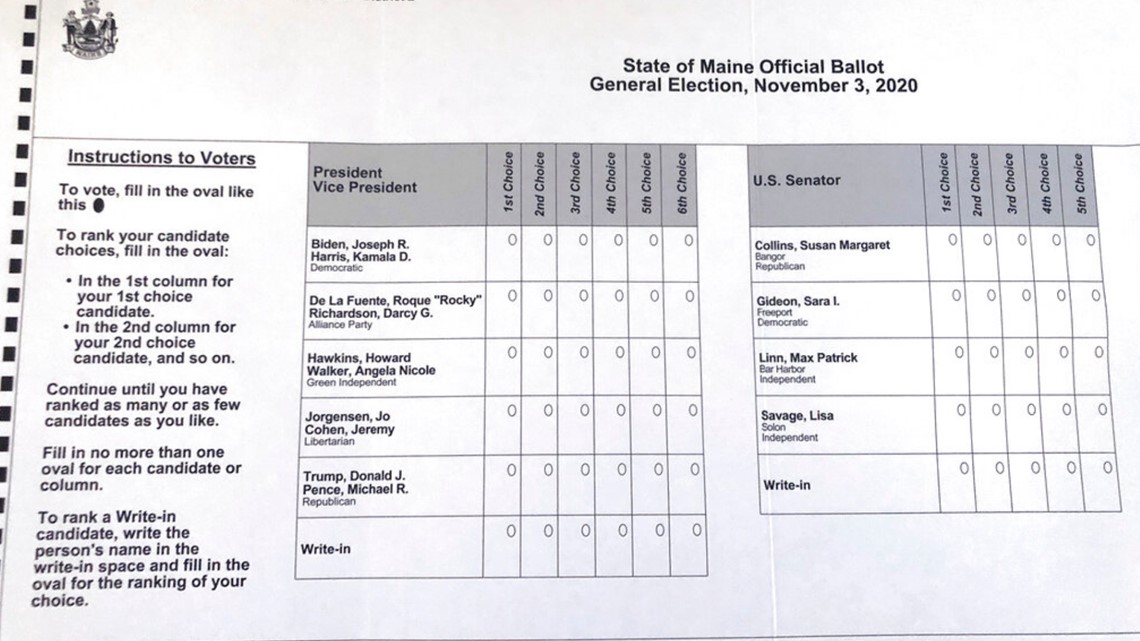 Advocates for ranked choice voting argue that ranked choice gives voters more choice and forces candidates to appeal to a larger electorate, resulting in more compromise.
Where is ranked choice voting used?
Ranked voting is not a new concept and has been used around the world for some time. Australia, Ireland and India all use ranked choice in national or local elections.
In the U.S., many states use ranked choice in local or primary elections. On the statewide level, Alaska adopted ranked choice in 2020 for all state and federal general elections. It was first used in the 2022 election.
Ranked choice is also used in Maine for state and federal primaries and all general congressional elections. It was adopted in 2016 and first used in 2018.
For a comprehensive list of all local jurisdictions using ranked choice voting in the U.S., click here.
Better Ballot North Carolina's event is Saturday, June 3 at 2:30 p.m. in the community room of Charlotte Mecklenburg Library's Boulevard Branch. It is open to the public. To attend the event, register here.
All of WCNC Charlotte's podcasts are free and available for both streaming and download. You can listen now on Android, iPhone, Amazon, and other internet-connected devices. Join us from North Carolina, South Carolina, or on the go anywhere.