Friday's ceremony marked the end of National Police Week, which pays special recognition to those law enforcement officers who have lost their lives in the line of duty for the safety and protection of others. In Charlotte, the Police Memorial serves as a timeless reminder of fallen law enforcement officers.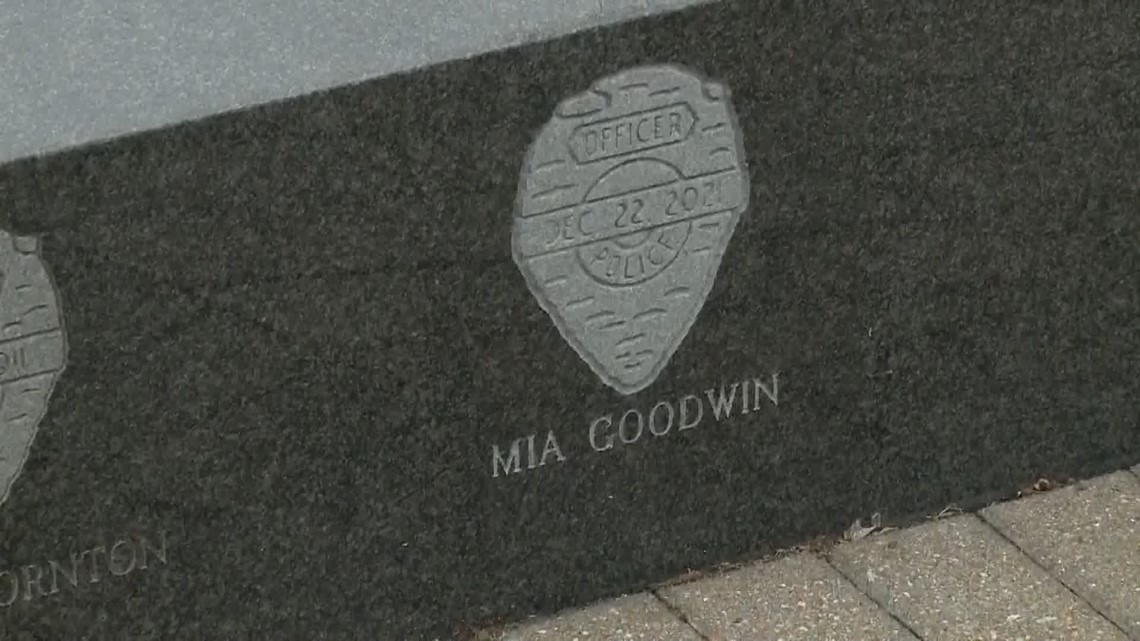 CMPD said Goodwin is the first female CMPD officer to be killed in the line of duty.
Officer Goodwin was a six-year veteran of the Charlotte Mecklenburg Police Department and a member of its 172nd Recruit Class. She was assigned to the University City Division.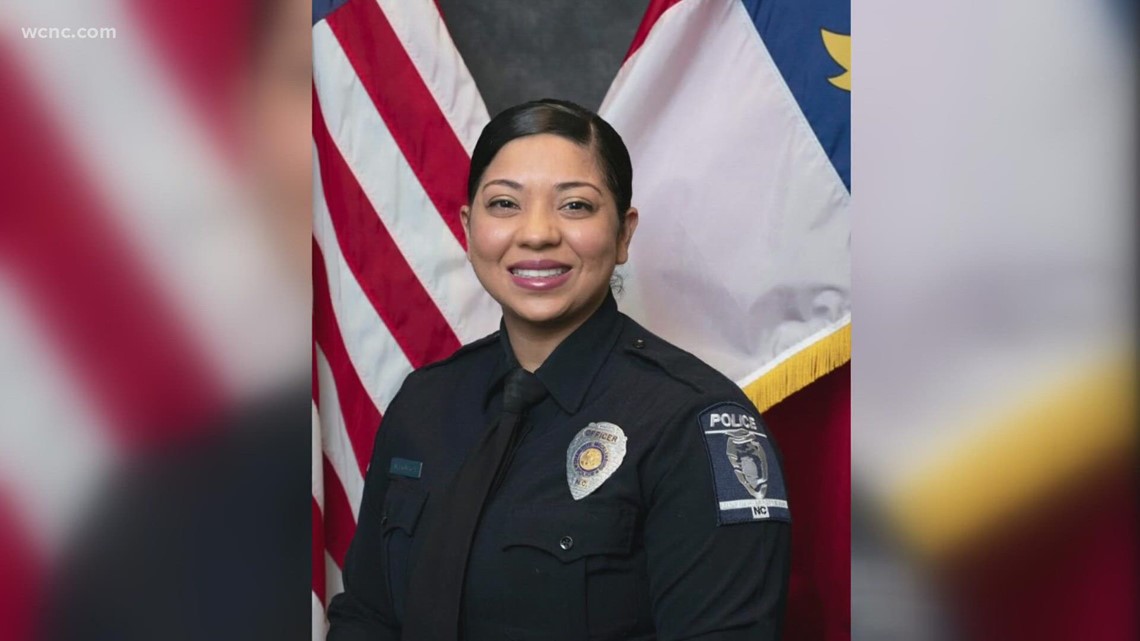 She had just returned to work from maternity leave. She left behind a 3-year-old child, a 1-year-old child, a 4-month-old baby, and husband Brenton Goodwin, who is a firefighter with the Charlotte Fire Department.
"This week was an opportunity for law enforcement agencies across the country to celebrate the sacrifices," CMPD Police Chief Johnny Jennings said. "We want to celebrate their lives and what they did for this profession."
"It's tough," Mecklenburg County Sheriff Garry McFadden said while remembering the fallen. "We want the community to remember us each day."
CMPD's fallen police officers
Officer James Moran
Officer James H. Brown
Officer Sampson E. Cole
Special Officer John Robert Estridge
Officer John Franklin Fesperman
Detective John North Byers
Chief of Detectives Joseph Eckles Orr
Officer Robert M. Reid
Detective Harvey Edgar Correll
Officer William Stephen Rogers
Detective Thomas H. Jenkins
Officer Benjamin H. Frye
Officer Charles P. Nichols
Officer Rufus L. Biggers
Detective Charlie Herbert Baker
Officer Johnny Reed Annas
Officer Paul Reed
Sergeant Lewis Edward Robinson, Sr.
Officer Ronnie E. McGraw
Officer Edmond "Ed" N. Cannon
Officer Ernest Coleman
Officer Timothy W. Whittington
Officer Robert L. Smith
Officer Milus "Terry" Lyles
Officer Eugene A. "Gene" Griffin
Officer Anthony Alford Nobles
Officer John Thomas Burnette, III
Sergeant Anthony Scott Futrell
Officer Jeffrey Shelton
Officer Sean Robert Clark
Officer Frederick A. Thornton
Officer Mia Goodwin
Mecklenburg County's fallen sheriff's deputies
Captain Anthony Stancil
Deputy Sheriff Edmund V. Thomas, Jr.
High Sheriff John Caldwell Cook
All of WCNC Charlotte's podcasts are free and available for both streaming and download. You can listen now on Android, iPhone, Amazon, and other internet-connected devices. Join us from North Carolina, South Carolina, or on the go anywhere.