GASTONIA, N.C. — Regional transit planners are asking drivers for feedback on a proposed roadway that would span both the South Fork and Catawba Rivers to connect Gaston and Mecklenburg counties.
Supporters of this new project argue the road is needed to relieve congestion on Interstate 85 and Wilkinson Boulevard, both popular thoroughfares for crossing the Catawba River.
"I think it's fantastic," Ryan McGuinness, a homeowner whose neighborhood is close to where Catawba Crossings would start on South New Hope Road, told WCNC Charlotte. "Anything that'll reduce commute times in and out of Charlotte would be great."
Jonathon and Melissa Austin also support a new road.
"I think that would be a good idea," Melissa Austin said. "I travel to and from the airport a lot so I think it'll be beneficial for us."
However, opponents fear Catawba Crossings will cause more congestion on South New Hope Road and South Point Road, which are only two lanes.
While city leaders are planning a new parkway to relieve some of South Point Road's congestion, several residents who submitted public comments to planners fear Catawba Crossings will worsen the situation.
"There's definitely room for improvements in regards to infrastructure in the Belmont area," McGuinness said. "It's such a growing community. They do have to make improvements to the existing roadways."
"Catawba Crossings, like its predecessor, represents a short-sighted, costly, and unsustainable approach to regional transportation, rather than a sustainable path forward," the SELC wrote in a 2021 letter to planners. "The Catawba Crossings project as envisioned by the Feasibility Study Group would have serious environmental consequences."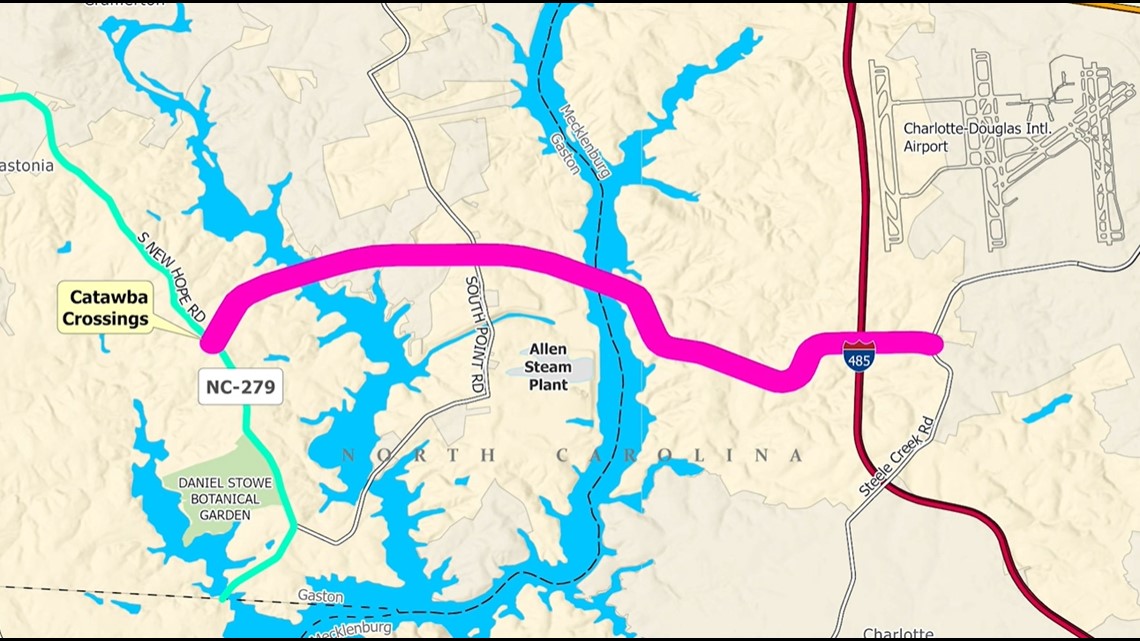 Residents can also submit comments on the project's website here.
The project will be accepting public comments through Feb. 13.