DYSARTSVILLE, N.C. —
Confirmed Tornado:
The National Weather Service can now confirm there was a tornado that occurred in McDowell County, four miles ESE of Nebo, North Carolina, on Saturday, April 10.
McDowell County Tornado Facts:
Rating: EF0
Estimated Peak Wind: 80 mph
Path Length: 0.6168 miles
Path width: 180 yards
No injuries or fatalities
Start Time: 8:11 p.m.
End Time: 8:12 p.m.
This tornado was only on the ground for one minute BUT that is all it took. Within a minute it damaged a mobile home and a window was blown out. Most of its path showed uprooted mature trees with a few smaller trunks snapped. The last thing this particular tornado took was a flat roof that was ripped off of a shed.
The trees had fallen in a convergent pattern which was the deciding factor to why this was deemed a tornado and not straight-line winds.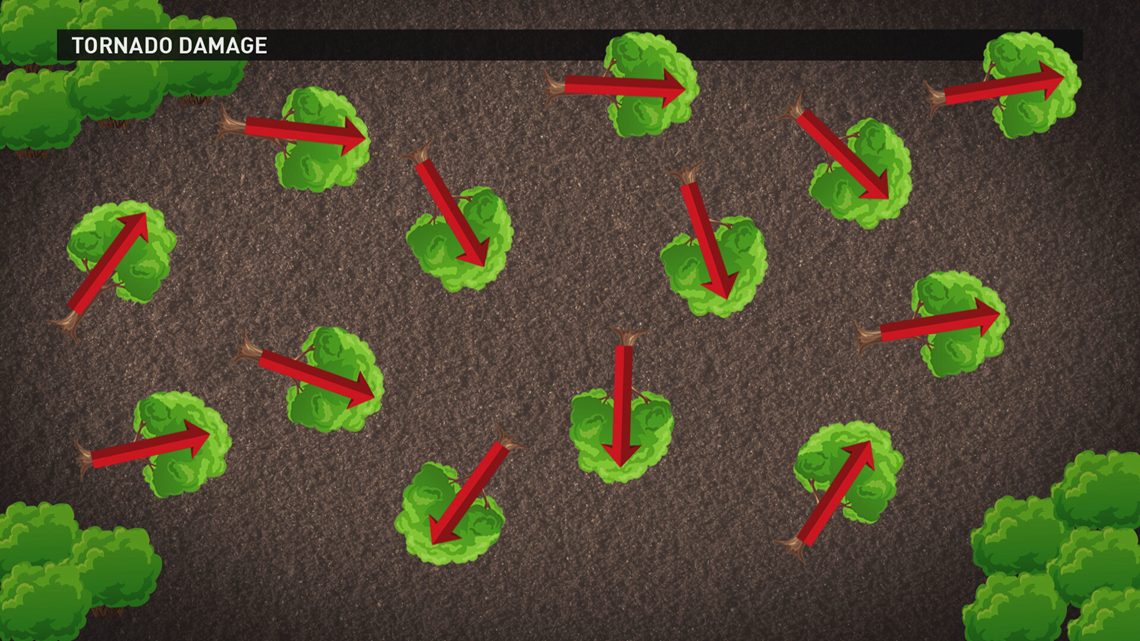 This is now the third tornado to be confirmed from this line of storms. The strongest was in Seneca, South Carolina.
A second was confirmed Sunday in Spartanburg County through Reidville. This one was weaker by 10 mph compared to Seneca but still a high-end EF-0. The strength of this tornado matched this McDowell County tornado and both came from the same circulation.
Damage still needs to be surveyed in Burke and Caldwell County where the final damage reports were.
Below is the coverage of the tornado warnings that spawned the above tornado.