CHARLOTTE, N.C. — Memorial Day weekend is here, and while it's the unofficial start to summer, it will feel anything like summer in the Carolinas with a cool, windy, and likely wet weekend on top.
WCNC Charlotte chief meteorologist Brad Panovich says a storm system will move to build along the Atlantic coast by Wednesday afternoon. A high-pressure system over the Great Lakes will provide cool, dry air to the Carolinas. That cool air will move in just in time for that low-pressure storm system to meet over the Carolinas, creating a lot of wind this weekend.
By Saturday morning, there will be rain over the Carolinas, according to Panovich. As the front pushes inland, those showers will extend west to the Charlotte area before moving into the mountains. Saturday could be cloudy, drizzly, and misty pretty much all day with temperatures struggling to reach the 70s, Panovich said.
"The surest bet I have for rain is Saturday, and it looks pretty widespread at times," Panovich said.
It's too soon to say the weekend will be a washout. Some improvements are possible by Sunday and Monday for the second half of your extended holiday weekend. We will continue to monitor how the system develops over the next few days.
Panovich said Saturday will be the worst weather day of the weekend, with Sunday improving from there and then Monday being even better. Tuesday will be significantly better in the Carolinas.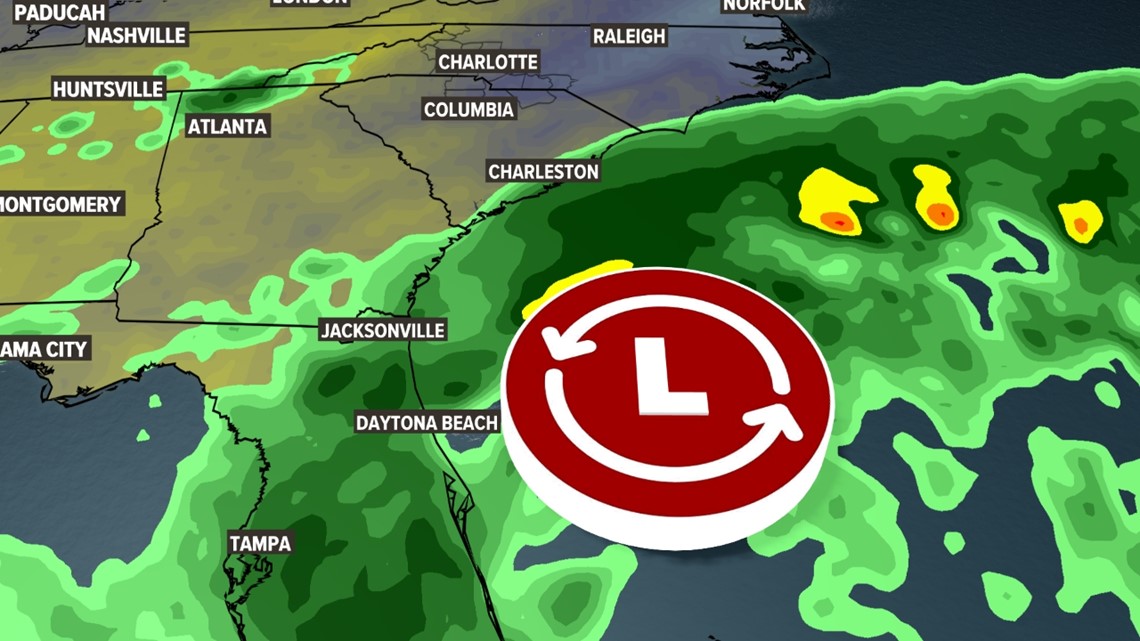 It's still a little early to make exact predictions on the rain totals, but one thing's for sure. It's a bad weekend to go to the beach. Panovich said all the way into Monday rain is expected along the Carolina coast.
"That is just not a great setup," Panovich said. "That's going to be an ugly weekend overall."
Up to 3 inches of rain is possible south and west of Charlotte, depending on the track of the system, but there's still some uncertainty as to when it will rain and how much.
"I don't want you to completely cancel your plans this weekend. Trust me, I know a lot of people have outdoor weekend plans," Panovich said. "But right now, I would definitely plan for it not to be a great beach, pool or lake weekend because it's going to be cloudy and drizzly and wet."