CHARLOTTE, N.C. — Flooding is the deadliest weather threat to the Carolinas and is the most common of all weather-related natural disasters that happen in all 50 states. Let's learn more about floods in this week's Weather IQ.
Flooding has no season and can happen any time of year with Flash Flooding being the most deadly. For instance, some of the worst flooding in recent years happened on Nov. 12 of last year. When the Hiddenite Campground was swallowed up by an extension of the South Yadkin River. Over 30 people were rescued but sadly 5 people lost their lives including a 1-year-old child.
Flash flooding is defined as when flooding begins within the first 6 hours of a heavy rainfall event or other cause.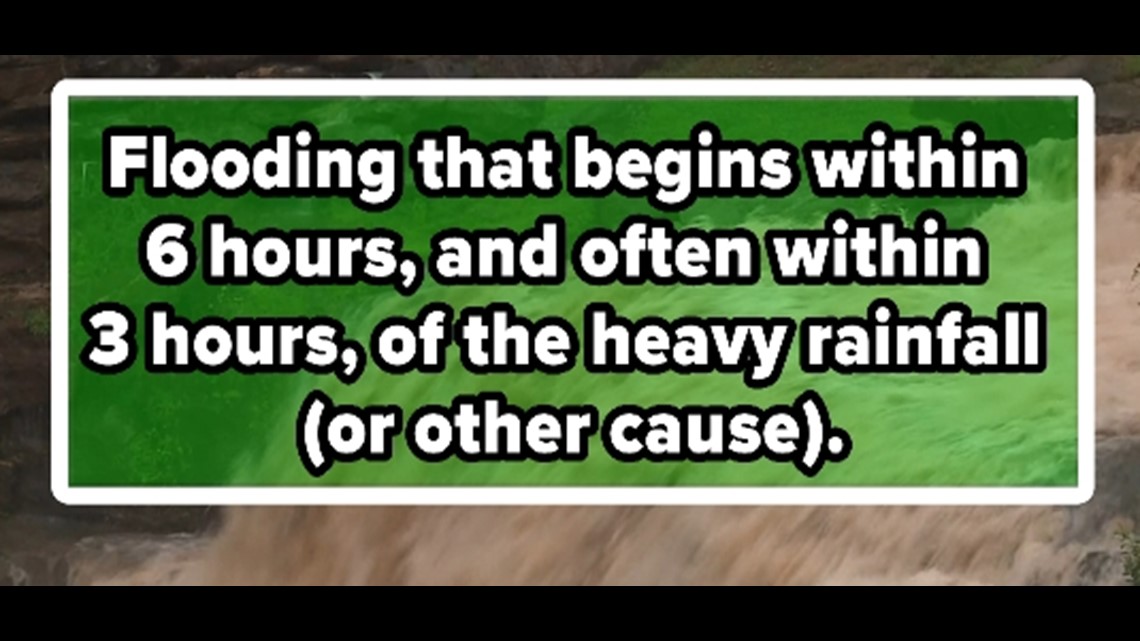 Flood Causes:
Excessive rainfall (most common here in Charlotte area and mountains)
Storm surge
A dam or levee break
Melting snow or ice
Ice jams
Deadliest U.S. Flooding Event:
The deadliest flooding ever to happen in the United States happened May 31, 1889 in Johnstown, Pennsylvania. A dam broke upstream creating a 36-40 foot wall of water that killed 2200 people.
Flood Facts:
More than half of flood deaths occur in vehicles when people try to drive through floodwaters. Every meteorologist says turn around don't drown because you never know the condition of the surface under the floodwaters and cars can easily be swept away. This is why it is a good idea to avoid driving on bridges. Because 6" of moving water is enough for you to lose control and 18-24" can carry away a large vehicle with the east.
Over the last 10 years, flood damage cost approximately $17 billion, according to the Federal Emergency Management Agency (FEMA).
About 40% of every natural disaster that happens involves flooding.
75% of all presidential-level disaster declarations are associated with flooding
Flood Warnings and Watches:
Flash flood warnings come in three categories called impact base warnings. Base, Considerable and Catastrophic
Base is used most of the time and it means that flash flooding is possible in your area.
Whenever you are notified by the wireless alert system, that means flooding is considerable or catastrophic and is life-threatening. For more information on the new Impact Based Warnings that started in 2020 click the video below:
Whenever the conditions are favorable for flooding, a general flood watch will be issued. This is a change as of November 2021, where the Flood Watch and Flash Flood Watch were coupled into one general term.