CHARLOTTE, N.C. — The 540-member Western Carolina "Pride of the Mountains" band brought the sounds of the Carolinas to the Macy's Thanksgiving Day Parade Thursday.
Renowned for their size and skill, the Pride of the Mountains were one of 11 college marching bands invited to perform in this year's parade. The band made the 12-hour drive to New York aboard 10 charter buses with hundreds of cheering supporters behind them.
According to NBC, the band brought 45 support staff members and over 300 parents and alumni to the Big Apple. They were the largest marching band in this year's parade.
During their air time, the band performed a medley of Journey's "Don't Stop Believin'" and Bon Jovi's "Livin' On A Prayer."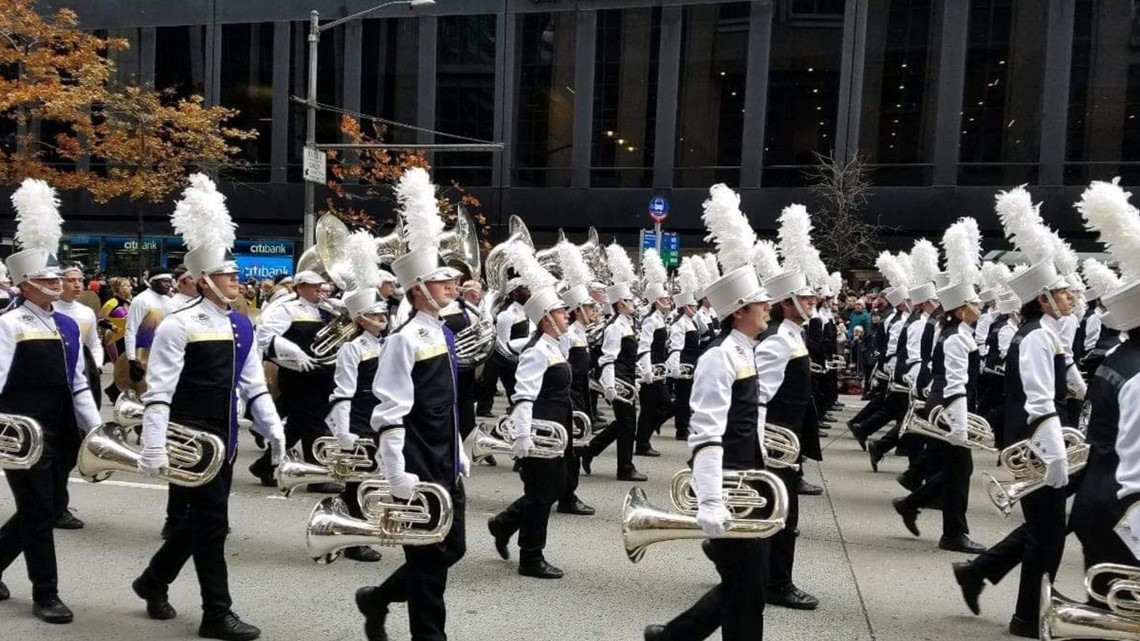 This was the second time the Pride of the Mountains marched in the Macy's parade after making their debut in 2014. They've been practicing for over a year since receiving the invitation.
"Everything we do has to be consistent whether it's the parade route or the 1:45 we get in front of NBC, it's got to be consistent," said David Starnes the Pride Band Director.
Western Carolina University headed to Macy's Thanksgiving Day Parade