CHARLOTTE, N.C. — Among the two thousand visitors for the Carolinas Aviation Museum's last weekend: passengers of Flight 1549, the flight better known as Capt. Chesley Sullenberger's Miracle on the Hudson.
"This is a place where I come by myself when I have to get grounded and remember all of the wonderful things that happened," passenger Denise Lockie said Saturday recalling their miracle survival in 2009. "Losing the museum for two and a half years is emotional for all of us."
When business hours ended Sunday, the Carolina's Aviation Museum closed its doors to the public until 2022, when it is expected to re-open in a yet-to-be-decided location. Until then, all of its exhibits, including the famed U.S. Airways aircraft Sully successfully put down on the Hudson River in New York City after a bird strike will be tucked away in storage.
Crowds had gathered Saturday to see the exhibits for themselves before the museum's hiatus. Shortly after 3 p.m., a man approached the museum employee standing next to Sully's Airbus A320-214. That man wanted to go around the ropes to touch the plane.
The man was Barry Leonard, who had been seated in seat 1C on January 15, 2009.
Leonard was permitted to touch the plane as a small crowd gathered to watch. Leonard was not expecting to speak when he arrived at the museum but the curious onlookers had already gathered to watch him say goodbye.
"I think it is important that people understand what happened that day," Leonard told NBC Charlotte after speaking to the crowd. "It was a moment that changed the DNA in all of our lives."

After the plane came to rest in the icy Hudson River, Leonard was the first passenger to the gate-side door. He initially froze as he stared down at the 36 degree water below. The ferries, made famous by photos of the impromptu rescue, had not yet arrived.
"I didn't know what to do," Leonard said. "The flight attendant said jump. So I jumped."
He swam to the front of the plane before realizing they were in the middle of the Hudson River, then swam back. He says he does not remember how he got on the raft, but he was in the cold water for about four minutes.
As Leonard spoke to the growing crowd, he began to spot fellow survivors. He was soon joined by four others: Lockie, Susan ODonnell, seat 3D; Michael Leonard, seat 12C; and Laurie Crane, seat 9D.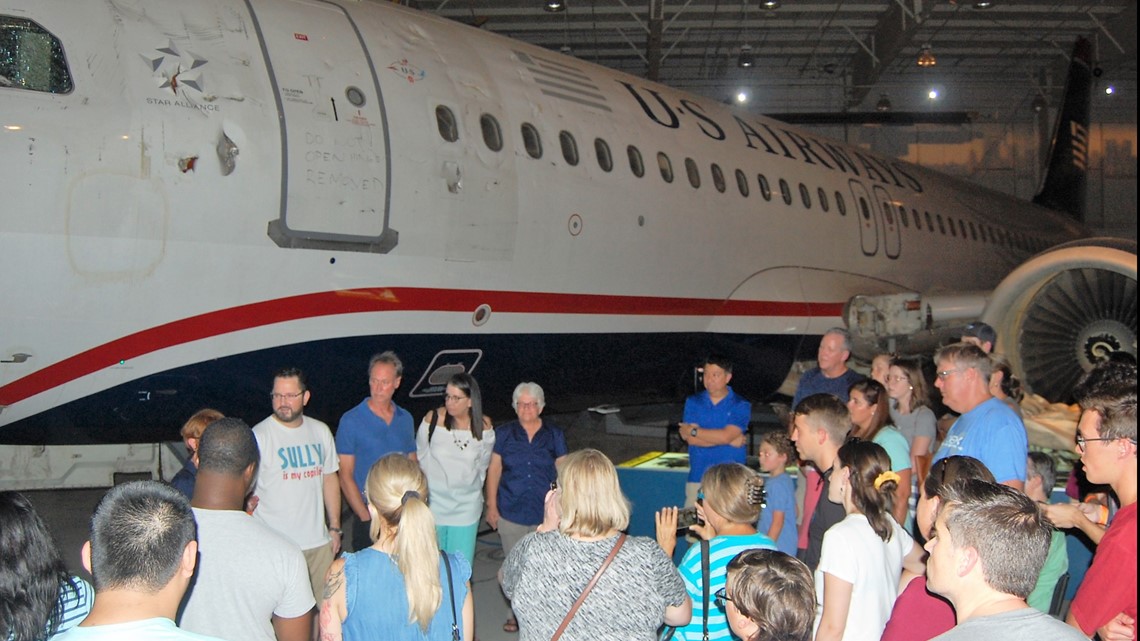 "What's amazing is there's 155 different stories from that day and I like hearing everybody else's stories, and it just makes it so miraculous," Laurie Crane said. "Some people thought we were going to die on the plane, then we thought we were going to die on the river. That we all were saved, it's just a godsend."
Crane said she has probably been to the Carolinas Aviation Museum around 20 times.
"I was very apprehensive of coming here today but I knew that I had to say goodbye to her before she left for her little vacation," Lockie said. "It's just part of my life and who I am today."
Leonard credits their survival on a combination of different factors working together: Captain Sully, the crew, the first responders, the passengers, and the 'beautiful plane.'
"We're just lucky to be here," Barry Leonard said.
Michael Leonard, seat 12C, is not related to Barry Leonard as the name might suggest, but they say they are all family now. He said he gets anxious when he goes to the museum for more than 30 or 40 minutes but he still likes to go, to be put back in that moment. He said he has been back 8 or 10 times.
For visiting always reminded of her of what a 'fantastic' day it was.
"I can still remember seeing all those people standing on the wing and remembering thinking how it's amazing," O'Donnell said, remarking on how every person on board survived.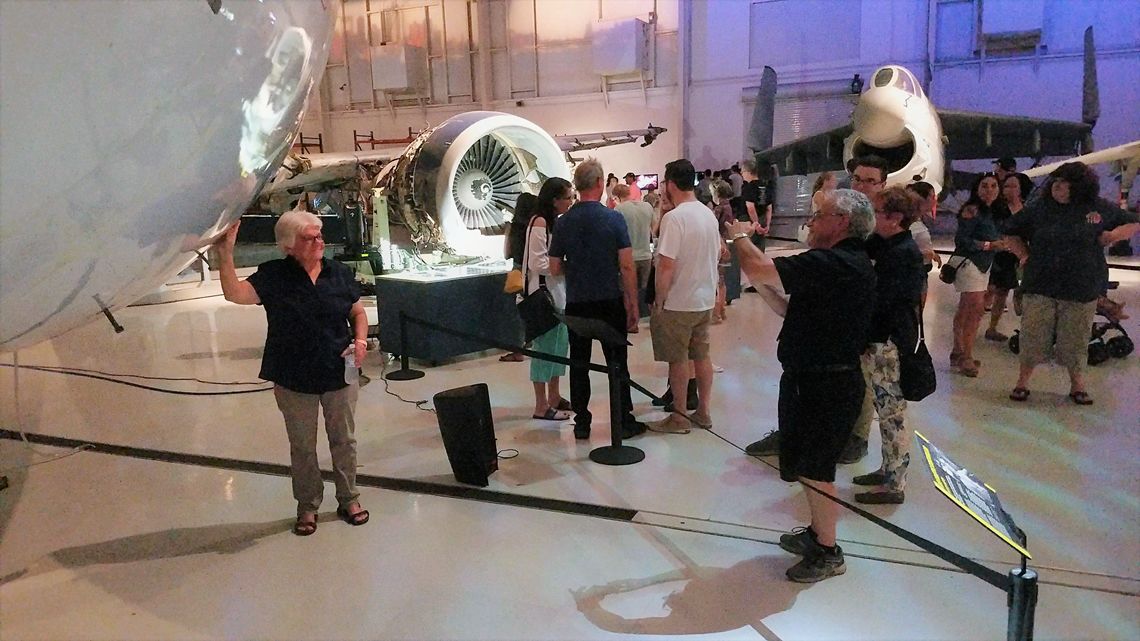 The passengers share a bond from the flight that has made them more like family. They have reunions as often as possible, and never forget Flight 1549.
Saturday's unexpected reunion was followed Sunday by a visit from Dan Vinton, another survivor who spoke to museum-goers.
A spokesperson for the museum said they had a busy weekend, with over 1,300 guests Saturday and at least 900 on Sunday.
The museum is still not sure where they will be located when they reopen. Until then, they plan to still be a part of the community and will be implementing community outreach programs.
The aircraft will be stored elsewhere on airport property under storage guidelines advised by the Smithsonian Institute.
ALSO ON WCNC: