CHARLOTTE, N.C. — Many Charlotte-Mecklenburg Schools students are still learning fully online as teachers, students and parents get into the swing of virtual learning. Teachers are now reinventing education to figure out how to get the job done and get through to their students from a distance.
Chelsea Hawkins wakes up every morning, gets dressed and ready for school and heads to her kitchen table, now converted into her high school classroom.
Talking to her health-sciences students over zoom and troubleshooting technical problems is her new normal before she can begin teaching.
"They're re-writing the book on what school and education is like. And I don't mind being an editor to that book," said Hawkins, a teacher at Vance High School.
Hawkins said she's adjusting and is coming up with creative solutions to make her students feel like they're in the classroom.
"I use this mirror as a document camera," Hawkins said. "I can put it up and my students can see on camera me writing something or drawing it out."
Hawkins knows physically being in school is vital for social and emotional growth, so she encourages her students to turn their cameras on and get to know each other. It's what she's telling her own sons to do in their classes.
She thinks with time, virtual schooling can be successful.
"If you hand a teacher one tool, they can turn it into 20," she said. "Don't underestimate what we teachers are capable of doing, once we get used to this."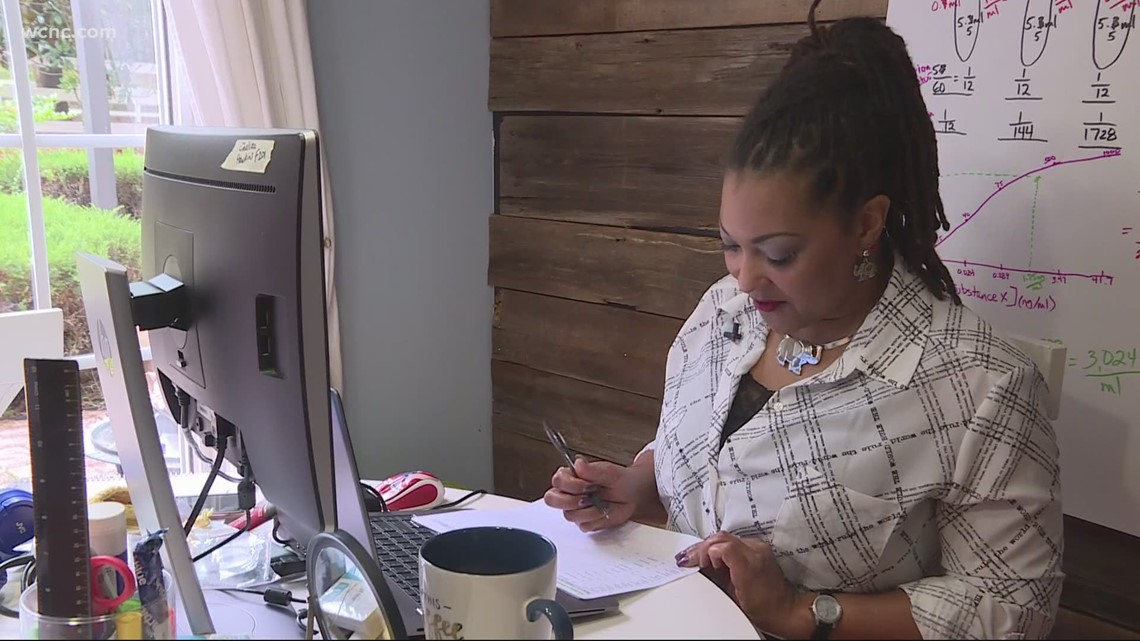 Because she is high risk, and her mom is starting chemotherapy, she feels safest teaching from home for right now.
"I've got a family of my own," Hawkins said. "I've got hopes and dreams of my own, please remember. This is a job for me. I do like teaching, but it is a job. I have to remember this is also my life at stake."
She recognizes online schooling is not working for everyone but believes teachers are doing everything they can.
"We're doing more now than we ever have before, and for some teachers, it is a huge learning curve," Hawkins said.