CHARLOTTE, N.C. — The number of coworking spaces exploded across Charlotte, with new ones regularly opening up just before the COVID-19 pandemic.
But with a new way of working taking shape, what's happening with these spaces now? Turns out they're filling up again, but this time, with new clients.
Garrett Tichy remembers thinking his business might really be in trouble back in April 2020.
"That's where panic mode started to set in, and I was thinking, 'How do we reasonably keep this business afloat without charging our members?'"
After spending five years building and opening four Hygge coworking spaces across the Queen City, Tichy shut them all down within the first few months of the pandemic.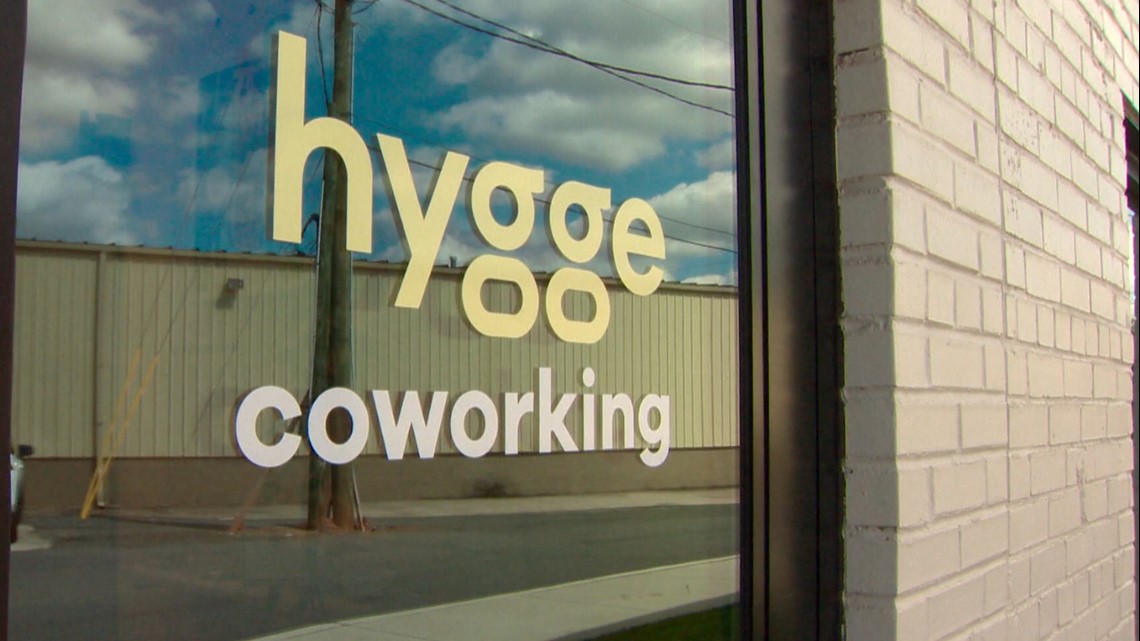 Business had been so good up until then, the ink wasn't even dry on the lease he'd signed for 20,000 square feet of additional space.
WCNC Charlotte is always asking "where's the money?" If you need help, reach out to the Defenders team by emailing money@wcnc.com.
The coworking spaces are open again, but membership is half of what it was pre-pandemic. Eighty percent of people now working there are brand new.
"We're seeing companies who sent their teams full remote coming to us because they don't want to work from home, and we're seeing companies with full teams – groups of five – joining at the same time," Tichy said.
The owner of Advent coworking Kevin Giriunas said his revenue was down 35% at one point. But now his space is 85% full again.
"We are seeing an influx of members now," Giriunas said.
The husband-and-wife team behind the small business King's Press Publishing said they love having office space at Advent.
"It's really chaotic at home," Ronald King admitted. "I can't even work at home before the pandemic. I always needed a separate space."
Both coworking spaces say more members are now requesting private spaces with doors rather than taking advantage of the wide-open areas that used to be more popular.
Also, a lot of the new members are people who moved to Charlotte during the pandemic.