CHARLOTTE, N.C. — Carli Abram was a chemical engineer working for billion-dollar brands who was able to fight to get her product into bigger stores despite the COVID-19 pandemic.
She created her own haircare line called Pollynation Apothecary, making the products in a University of North Carolina at Charlotte campus lab. She got her start locally at a regional farmers' market and gained a loyal following.
Her business kept growing but then COVID-19 hit.
"When the pandemic happened, all my in-person and farmers markets really disappeared, so I pivoted," Abram said.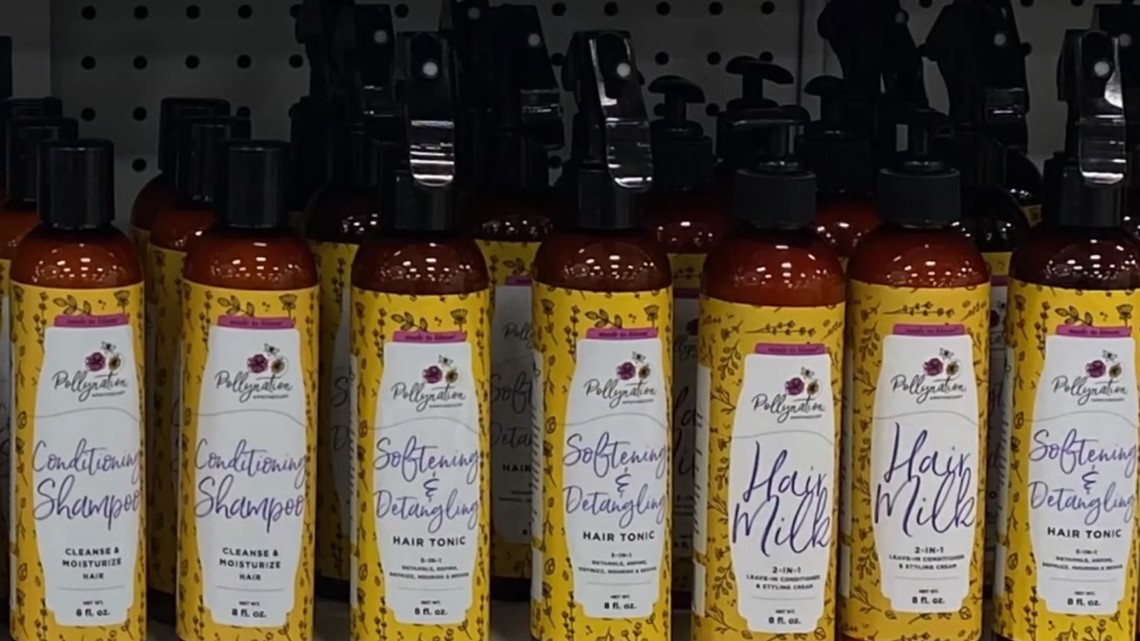 She asked herself: How do I get into big retail stores? After a lot of brainstorming with friends and mentors, her business savvy started to develop.
WCNC Charlotte is always asking "where's the money?" If you need help, reach out to the Defenders team by emailing money@wcnc.com.
She was able to land her products in the health and wellness supermarket Earth Fare and the ultimate big-box retailer Walmart.com. Abrahms was delighted to see her products flying off shelves.
"It's exciting," Abram shared. "It's what I've been putting in the work to do, been challenging as a small business owner and a woman."

Her products are sold in all North Carolina and South Carolina Earth Fare stores, and she's hoping for a big expansion soon.