CHARLOTTE, N.C. — Detectives are investigating Charlotte's 100th homicide of the year after a person was shot and killed in a northeast Charlotte home Wednesday morning, police said.
According to Charlotte-Mecklenburg Police, officers responded to a reported assault in the 500 block of Princess Street, just off West Sugar Creek Road near the Gethsemane Cemetery and Memorial Gardens around 9:30 a.m. When officers got to the area, they found the victim dead from a gunshot wound inside the house.
CMPD tweeted that the victim was pronounced dead at the scene.
Police said they are currently looking to identify a person of interest in the case. The man was last seen wearing a grey hooded sweatshirt, black vest, dark jeans, and white sneakers. Police said he was observed in the rear passenger seat of a 2015-2017 dark blue colored Toyota Camry. The vehicle had factory spoke wheels, daytime running lights, tinted windows, and a sunroof.
Detectives are also requesting that anyone who may have been traveling on Princess Street on Tuesday, October 27, 2020, between 8:00 p.m. and 8:30 p.m. to contact 704-432-TIPS and speak with a detective.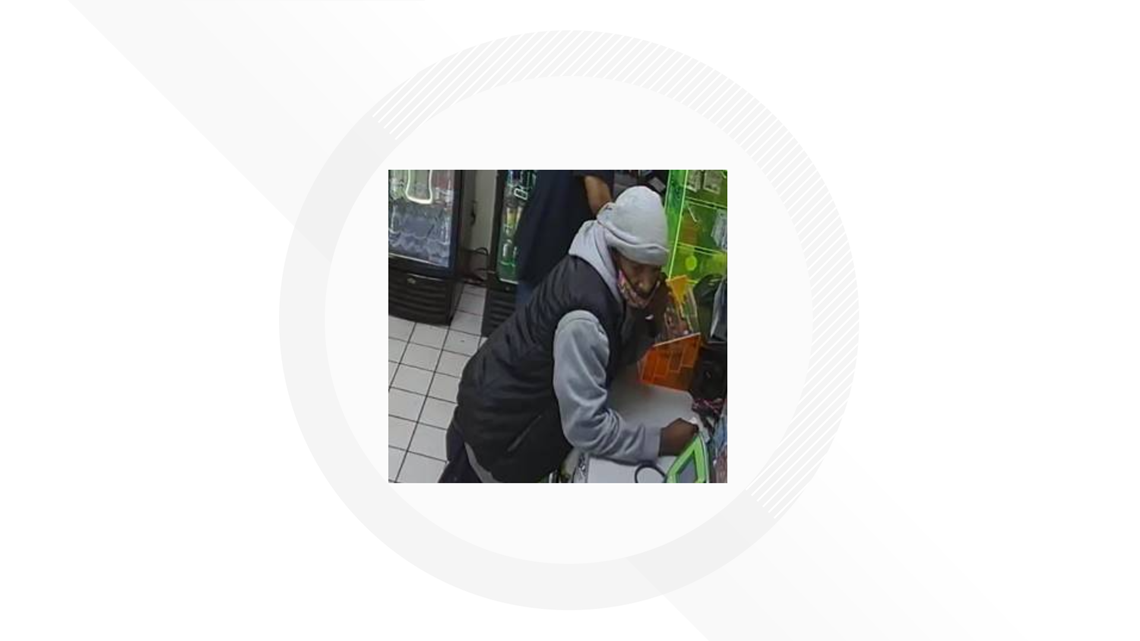 A neighbor told WCNC Charlotte he heard the gunshot but said it's common to hear shots and didn't think much of it at the time. CMPD Chief Johnny Jennings said an individual doing some work on the house noticed the door was "kind of open" and, upon investigating, found the victim inside.
Jennings came to the scene, and said the increase in violence is concerning for his department.
"Obviously it's very concerning for us," Jennings said. "We are concerned with where we are so we can put a stop to this."
Jennings said at this point last year, Charlotte had 86 homicides.
"It is frustrating when you start looking at the amount of homicides and just the disregard for the sanctity of human life," Jennings said.
The latest homicide victim has been identified by family members as 41-year-old Abel Harris. His family described him as a good person and a good father who adored his three daughters.
Although the cause of Harris' death is still under investigation, Chief Jennings says it falls in line with a violent trend this city is seeing.
"Minor disputes are being solved with gunfire," Jennings said.
Neighbor Kyle Bowlby lives a few doors down from the home where Harris' body was found. Reflecting on Harris' death, he said the violence was "ridiculous."
"It's pretty sad, it's kind of ridiculous that everyone just relies on killing each other," Bowlby said, later adding "it being that close to home was kind of nerve-wracking."
Chief Jennings said curbing this uptick in violence is an ongoing battle.
"Trying to figure out ways of where we can go to resolve some of these issues before they result to a point of death or violence," Chief Jennings said. "That's a struggle we have right now."