CHARLOTTE, N.C. — Lauren Dungan had a typical pregnancy with her daughter. So when she got pregnant with her son, she wasn't expecting what doctors told her at the 8-week ultrasound.
"They told me that his heart rate was very low; however, I had a 50-50 shot that he would survive," Lauren told WCNC Charlotte's Sarah French.
Lauren and her husband, Evan, took it week by week.
"I wanted to comfort her and say, 'hey it's gonna be okay' but you don't necessarily know that at the end of the day," Evan said.
"Every week, he held on," Lauren explained.
When Hunter was born a healthy baby boy, the couple finally felt like they could breathe a sigh of relief. But five days later, Lauren was home with her newborn, and something didn't feel right.
"All of a sudden I had this intense pressure like right on my chest, you immediately try to think of what could it possibly be. It's got to be something that's not serious," Lauren recalled.
"The pressure had not subsided and it was really something I couldn't ignore," she said.
Evan drove his wife to their local hospital.
"What happens from there?" French asked.
"It was pretty terrible," Evan replied.
Her local ER immediately rushed her by ambulance to the main hospital that had a cath lab, and what they told her was shocking: "I'm sorry to inform you, but you've had a heart attack."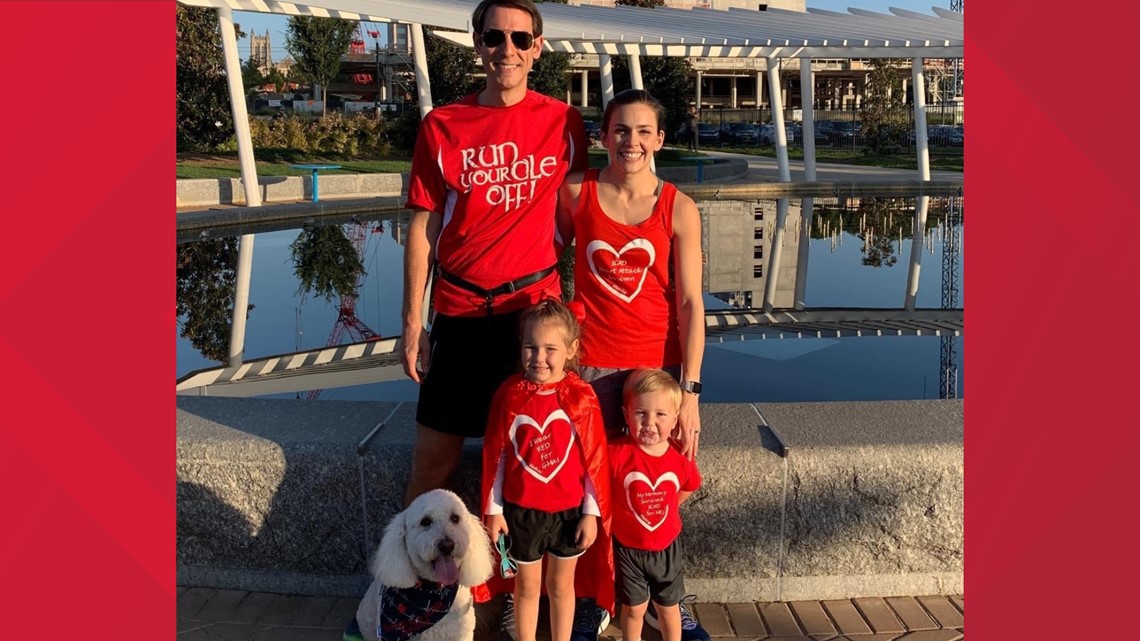 Lauren was just 33 years old, and she was going to need a double bypass surgery.
"I had a SCAD, which stands for spontaneous coronary artery dissection," Lauren explained.
Doctors rushed over to Evan.
"We need to get you back here, need to get you to sign some forms so we can do the surgery, because if you don't, she could die," Evan explained. "The thought of having to raise those two kids by myself is just terrifying."
Lauren was taken back around 10:45 am. And she finally finished around 6 pm.
"It was hard being by yourself for that while," Evan said.
The doctors would come out every hour to update Evan. Lauren recalled what the doctors said.
"They told me that I'm extremely lucky. The fact that when I went to the first emergency room, they took me seriously. I'm young, I don't look like somebody that would have a heart attack."
"I want everyone to understand that heart disease, can affect you at any age, you know, young or old, it really doesn't matter," Lauren said. "Just because you take really great care of yourself doesn't mean that you aren't still vulnerable."
Lauren says now she's off all her heart medication. She has regular visits to her cardiologist and is just trying to take care of herself so she can be there for her two kids.
All of WCNC Charlotte's podcasts are free and available for both streaming and download. You can listen now on Android, iPhone, Amazon, and other internet-connected devices. Join us from North Carolina, South Carolina, or on the go anywhere.