CHARLOTTE, N.C. — Imagine finding a tear in your big sectional sofa. Not to worry you think, you have a warranty on it. Well, that's where things got muddy for one Charlotte woman and, you guessed it, her claim was denied.
"Clearly, I didn't do it on purpose," Joy Troxel said. She found a tear in her sectional sofa and when she tried to make a claim with her 'lifetime warranty,' she got anything but joy on the other end of the phone.
"They asked me what happened, and I told them that I wasn't sure. 'It may have been a pet, I don't know. I am just not sure' is what I told them. Then they told me they can't cover it unless I knew how it happened," Troxel said.
Troxel showed WCNC's Bill McGinty what she had from the purchase five years ago, a brochure touting a lifetime warranty. La-Z-Boy sent us a similar warranty contract that included more detail, and it clearly spells out that "tears of unknown origin" are excluded from coverage as mandated by the warranty company.
For this reason, it's a good idea to file away the original paperwork that you signed at the time of purchase.
Troxel was transparent in admitting that she didn't know how the tear had occurred and for that reason her claim was denied. Troxel was angry, but the reality is, "Lifetime Warranty" doesn't mean it covers everything. In fact, these warranties have many exclusions and it's important to know what they are before you make your claim.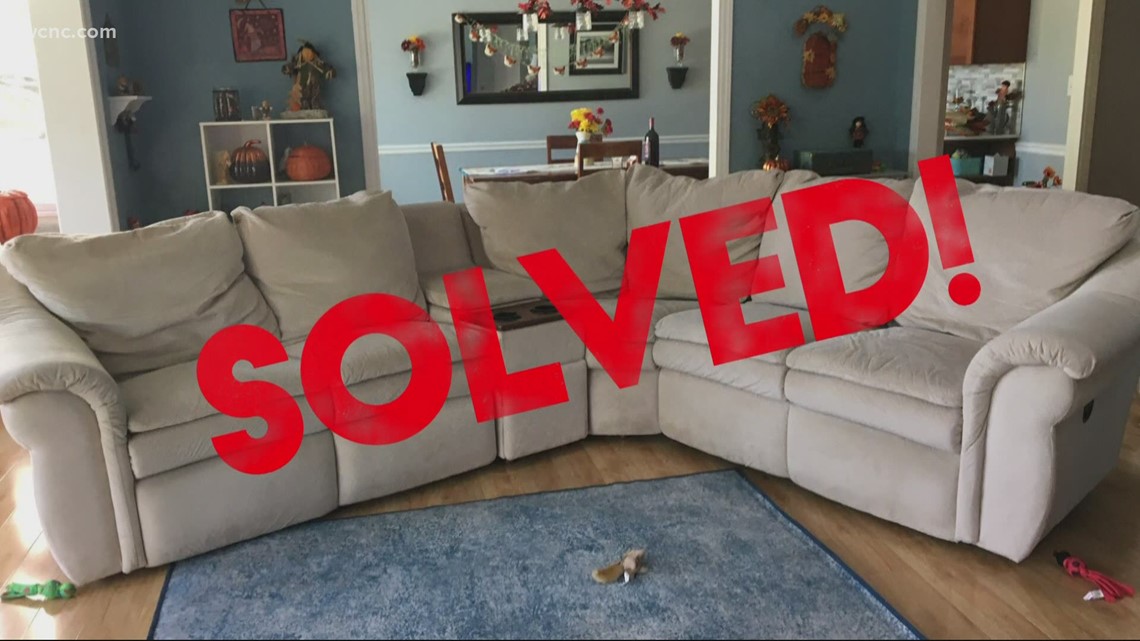 When WCNC brought this to the attention of multiple La-Z-Boy representatives in writing with photos, the company investigated and decided to overlook Troxel's misreading of her warranty and offer her a new sofa anyway, something they didn't have to do.
Not all cases get settled this way. As with all insurance and warranties - you have to decide if the additional cost is worth the investment for something that might or might not happen.