People said it was a birthday celebration for someone who touched so many. One of the people in attendance was her best friend, Shanaudica. She said she continues to think about how many memories she shared with people.
"Spring break, high school spring break … Birthdays were her favorite," Shaunaudica said.
People spoke about the times they spent together with Shanquella. Her godson took some of his first steps next to Shanquella's grave. It's something Bobby Collins said she'd wished for a long time.
"She was probably jumping for joy," Collins said. "Excited and happy and excited as ever. Shaunquella I love you. We are still justice for Shanqulla no matter what."
"The Robinson family became Charlotte's family when this tragedy happened," Mario Lopez, one of the event's organizers, said. "So ensuring and seeing the hashtags on social media is very important."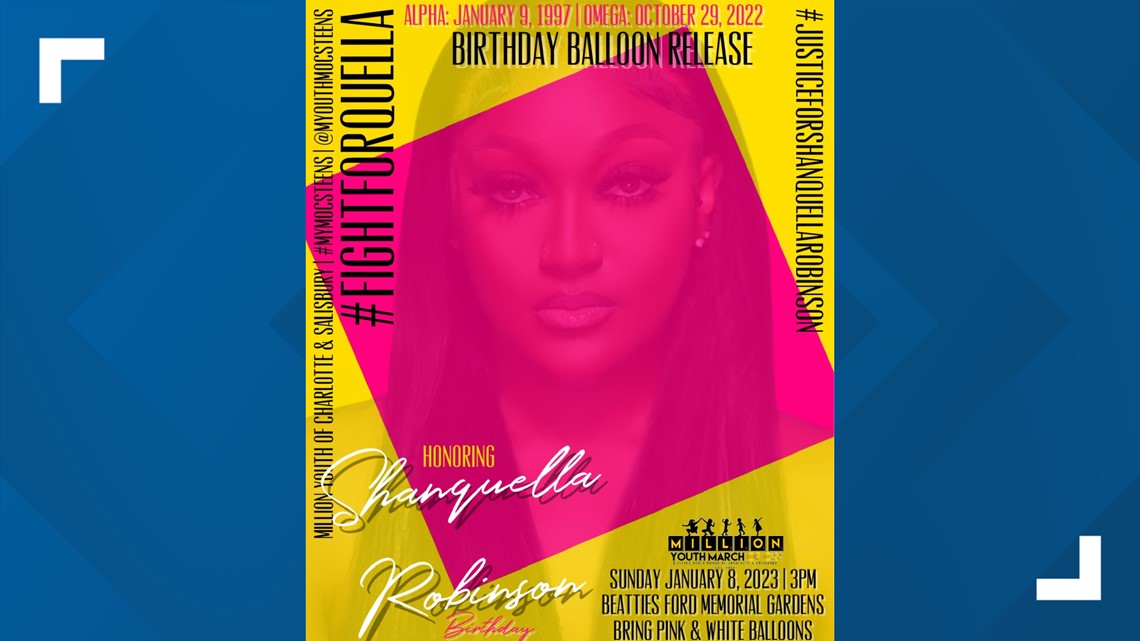 Support for Robinson's friends and family continues to pour in as they await justice for her death. Community members by the hundreds gathered inside an Uptown Charlotte church demanding justice.
Back in November, Mexican authorities confirmed they had an arrest warrant for an unnamed woman who was on the trip with Robinson, charging the woman with femicide. That development was shared after a disturbing video circulated online. Robinson's own father confirmed it showed her being beaten, likely sometime during the trip.
According to the official death certificate, Robinson's cause of death involved a severe spinal cord injury and atlas luxation. Atlas luxation is the instability in the uppermost neck vertebra.
WCNC Charlotte is committed to reporting on the issues facing the communities we serve. We tell the stories of people working to solve persistent social problems. We examine how problems can be solved or addressed to improve the quality of life and make a positive difference. WCNC Charlotte is seeking solutions for you. Send your tips or questions to newstips@wcnc.com.