CHARLOTTE, N.C. — Bystanders grabbed over $100,000 in cash that fell from an armored truck in west Charlotte Thursday morning, police said.
Police appear to still be looking for portions of the missing money.
CMPD closed a portion of Sunset Road and Reames Road Thursday just before 10 a.m. due to the incident.
It appeared multiple bins had fallen out of an armored money truck operated by GardaWorld.
CMPD later confirmed that over $100,000 fell from the truck as bystanders grabbed cash that had fallen into the street.
GardaWorld in Charlotte did not immediately respond to a request for comment.
The incident remains under investigation.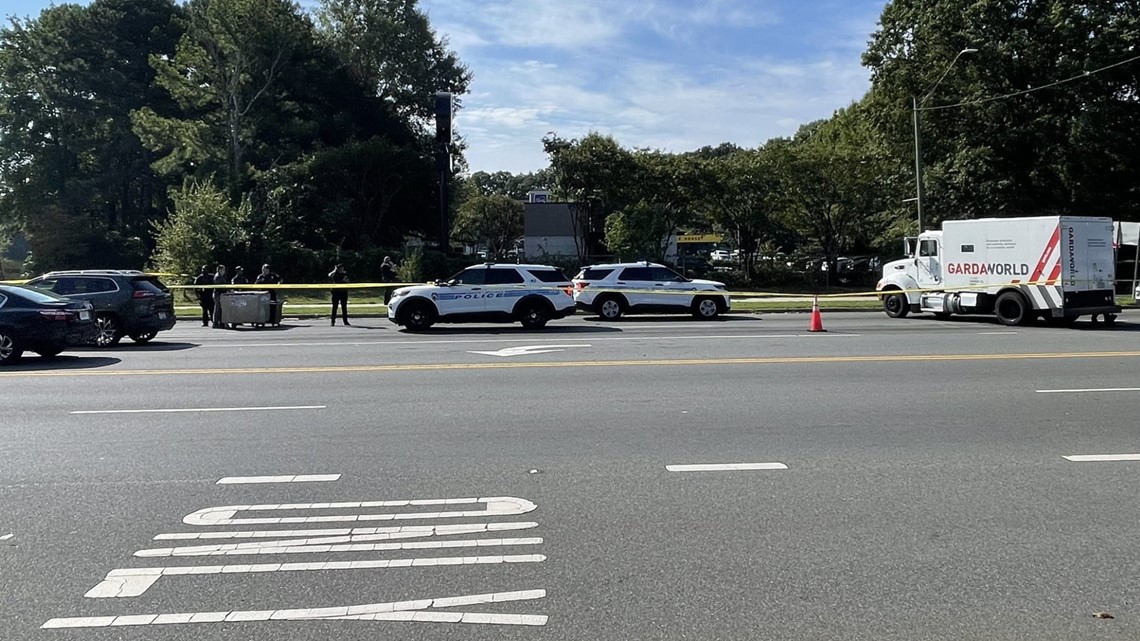 WCNC CHARLOTTE PODCASTS
All of WCNC Charlotte's podcasts are free and available for both streaming and download. You can listen now on Android, iPhone, Amazon, and other internet-connected devices. Join us from North Carolina, South Carolina, or on the go anywhere.