CHARLOTTE, N.C. — A Charlotte mom is speaking out after she said her daughter was a victim of racial abuse at a local Chick-fil-A.
The woman said that her daughter went through the drive thru at the Chick-fil-A near Mount Holly-Huntersville Road and Brookshire Blvd on Monday, Feb. 13.
She said that when her daughter received her order, a racial slur was written on the bag and drink order. The mother posted a picture of the order on social media, and it went viral.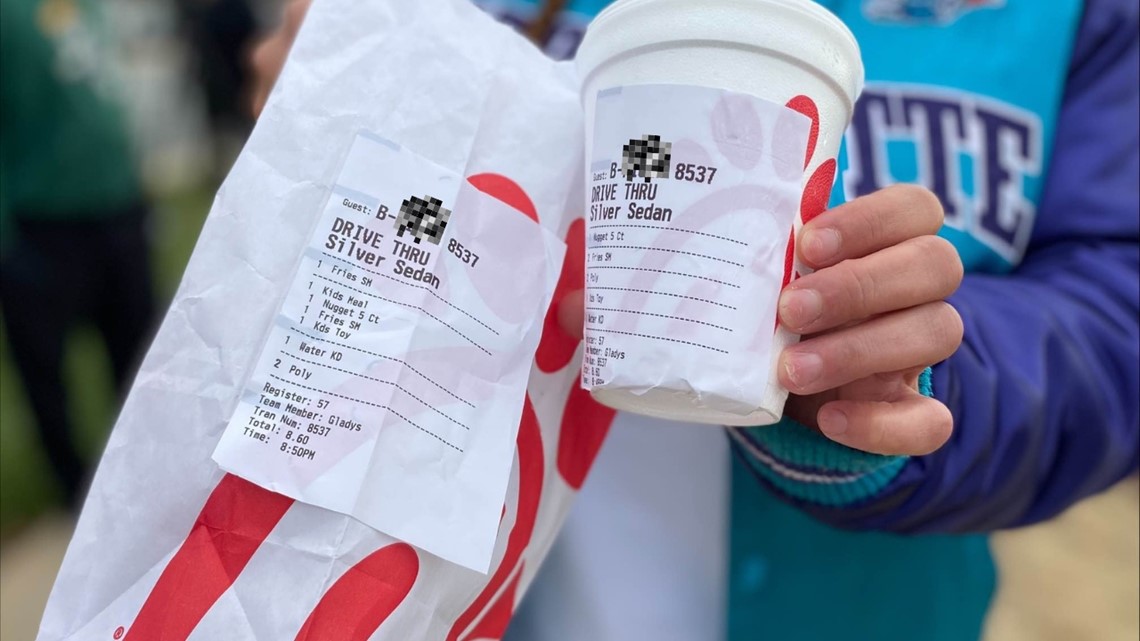 The mother said that the store's general manager apologized, but she still wants the employee to face consequences.
Chick-fil-A Inc. released the following statement about the incident:
"It is Chick-fil-A, Inc.'s expectation that guests at all Chick-fil-A restaurants are treated with honor, dignity, and respect. The Operator/Owner of Chick-fil-A Mountain Island has thoroughly investigated and tried to connect with the customer to better understand her experience and apologize for the situation. Though we understand this to be a misspelling of the customer's name, that does not negate the impact or experience had by our guests. The Operator has started additional training at his restaurant to ensure this doesn't happen again. We sincerely apologize for the harm caused by this incident."
All of WCNC Charlotte's podcasts are free and available for both streaming and download. You can listen now on Android, iPhone, Amazon, and other internet-connected devices. Join us from North Carolina, South Carolina, or on the go anywhere.