CHARLOTTE, N.C. — Charlotte republicans displayed a bulletproof prototype Monday that, if enacted, is meant to protect Charlotte Area Transit System bus drivers from bullets.
The transparent partition, which would isolate CATS bus drivers from passengers and the outside world, is a proposed solution after the shooting death of CATS bus driver Ethan Rivera last month.
Since the shooting death of Rivera, who was killed by a gunman in a road rage incident, bus drivers have held protests and even gone to City Council to demand changes intended to make it safer for drivers and passengers alike.
The prototype still has to be reviewed by CATS leadership.
City Council Member, Tariq Bokhari said it's about taking action.
"We jump into action, build and execute just like a startup does. Within one week we said what are the ideas... what can we do to act. One of the things that we know is necessary right now, no matter how much people like it or not are bulletproof enclosures."
Kyle Luebke who is running for office said as a public transportation rider himself, safety is a top priority.
"If our transit workers are afraid or feel unsafe operating a bus think about how the woman riders getting on a bus at 9 o'clock at night feels," said Luebke adding the city cannot have economic mobility if people are afraid to use public transportation.
"We learned about their prototyping machines, their waterjet cutters, the mounts and all of the things necessary," said Bokhari. "And not to do this for a publicity stunt but to build an operating model that can be used on a CATS bus as soon as tomorrow."
The collaboration includes several local businesses like Polymer shapes, Queen City Engineering and Design and Heritage Handcrafted to name a few.
"Here is how fast we can do it, in a week, from an idea to the first one. This is ready to bolt in as soon as OSHA says yes, here are the bullet points and the instructions to install it.
Monday's prototype cost less than $5,000 to the manufacturer. Supporters said Monday the cost to manufacture 323, enough for each bus, would be cheaper to produce in mass quantities.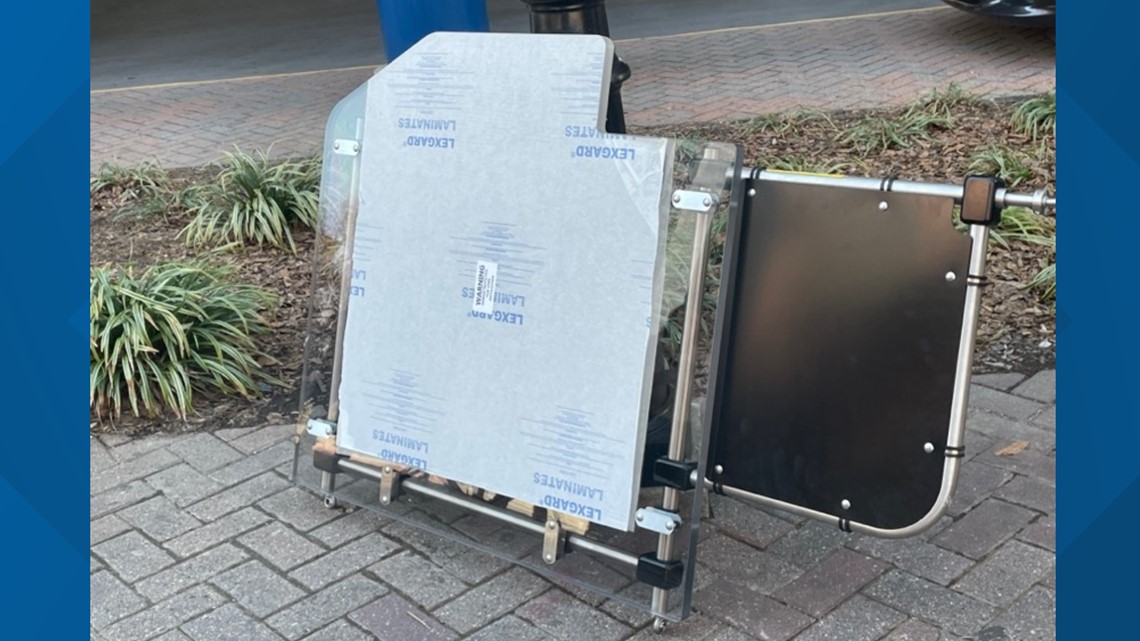 Several bus drivers and local activist Willis Draughn Jr, who recently announced his run for mayor were there. He said this a step forward
"We are grateful for him and his team for making it happen, listening to the people, and creating safety changes now and not tomorrow."
Bokhari says it can also create its own stream of income to fund it.
"This design offers the opportunity for us to create 4x4 tiles where the company, local businesses can come to add their QR code and advertise
CATS tells WCNC they were not aware of these efforts until Monday and sent us this statement.
"CATS has been in discussions with our primary bus manufacturer about the feasibility of a bullet-proof glass enclosure on buses for several weeks.
Installing these enclosures would require a complete analysis of the operator's area, as well as an analysis of the impact that the additional weight of the glass would have on vehicle performance and safety, the structural changes in the operator's areas to support the additional load and the impact to federal Americans with Disabilities ACT (ADA) requirements for front-entry access and wheelchair loading.
CATS has not been able to identify any other transit agencies in the United States that use bullet-proof enclosures at this time; and our bus manufacturer has informed us that there are no current options available, nor is there a timeline for when a product might be available. We are open to further discussions about the feasibility of this technology."
In the meantime, the agency continues to work with the SMART employee union to address the safety concerns. CATS has increased security patrols in its transit center and buses. It is working on de-escalation trainings for its employees. It has also surveyed every bus and fixed any malfunctioning radios.
Darian Dru Thavychith was arrested in Kansas on March 1 in connection with Rivera's death. As of last week, he was still awaiting extradition back to North Carolina.
"We want our work environment to allow us to return every day and evening back home to our families," Gia Lockhart said.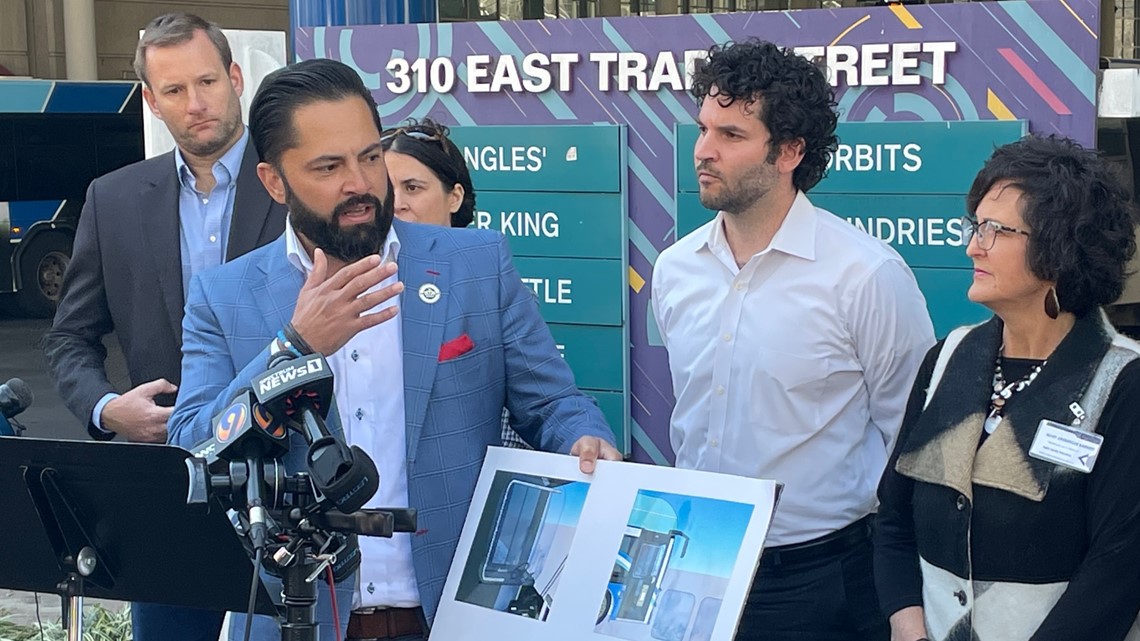 Since the death of Rivera, CATS told WCNC Charlotte they have inspected and repaired radio systems on buses. CATS is working to increase security presence and increase de-escalation training for employees. It will continue to work to increase safety measures for its staff and employees, they said.
All of WCNC Charlotte's podcasts are free and available for both streaming and download. You can listen now on Android, iPhone, Amazon, and other internet-connected devices. Join us from North Carolina, South Carolina, or on the go anywhere.