ROCK HILL, S.C. — The Carolina Panthers are one step closer to building their new headquarters in Rock Hill.
Tuesday evening, Rock Hill's planning commission recommended the Panther's request for rezoning and annexation.
The 51-page site proposal now heads to Rock Hill city council for a vote, which is scheduled for November 25.
The Carolina Panthers are not only hoping to build a new headquarters -- complete with practice facilities -- but they're hoping to build an entire development around it.
Some are on board, like Frank Knox, whose neighborhood would be a stone's throw away.
"I think it's going to be great for Rock Hill," Knox said. "It's going to bring a lot of growth to this area."
The plan calls for an innovated mixed-use, pedestrian-friendly community anchored by the Panthers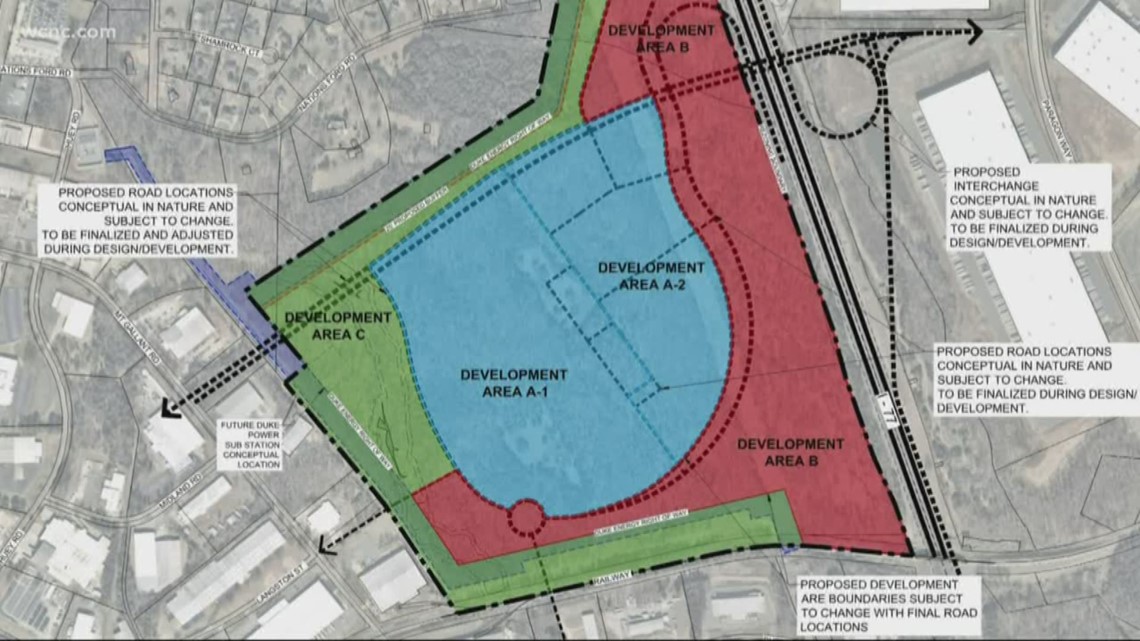 The surrounding area would be a mix of office, retail, and residential.
In all, the proposal calls for no more than 1,225 apartments, 250 townhomes and 230 hotel rooms.
MORE NEWS ON WCNC: