CHARLOTTE, N.C. — Charlotte FC held a celebration of life ceremony for Anton Walkes as the team, family, and friends continue to mourn his death following a boat crash in Florida.
The ceremony featured speeches from teammates, family, and friends who knew him both in Charlotte and in his native England.
Walkes was a passenger on a personal watercraft in south Florida's Biscayne Bay that struck a cabin boat on Wednesday, Jan. 18. He was taken to shore unconscious and received CPR, but died from his injuries at a hospital.
"Anton was a good man," said Don Garber, MLS Commissioner. "He represented everything that's great about our sport, and everything that's great about our league."
One of Walkes' best friends, Mohamed Khalifa, spoke at length about their friendship and reminisced about their time together.
"Anton had the biggest heart. He cared deeply about those close to him," said Khalifa. "He was so proud of me when I finally achieved my goal of buying my own condo in Atlanta."
Khalifa noted that Walkes sent him messages about being on a boat shortly before the fatal accident.
Walkes' former teammates and coaches from Tottenham Hotspur and Portsmouth F.C. sent over video messages paying tribute to him. North Carolina Governor Roy Cooper did the same, saying "Anton meant so much to so many... he was a great father, friend, and teammate and he leaves a wide hole in hearts that will be hard to fill."
Fans who attended Tuesday at Bank of America Stadium wore black Charlotte FC gear or the Newly Minted kits.
The ceremony featured speeches from teammates, family, and friends.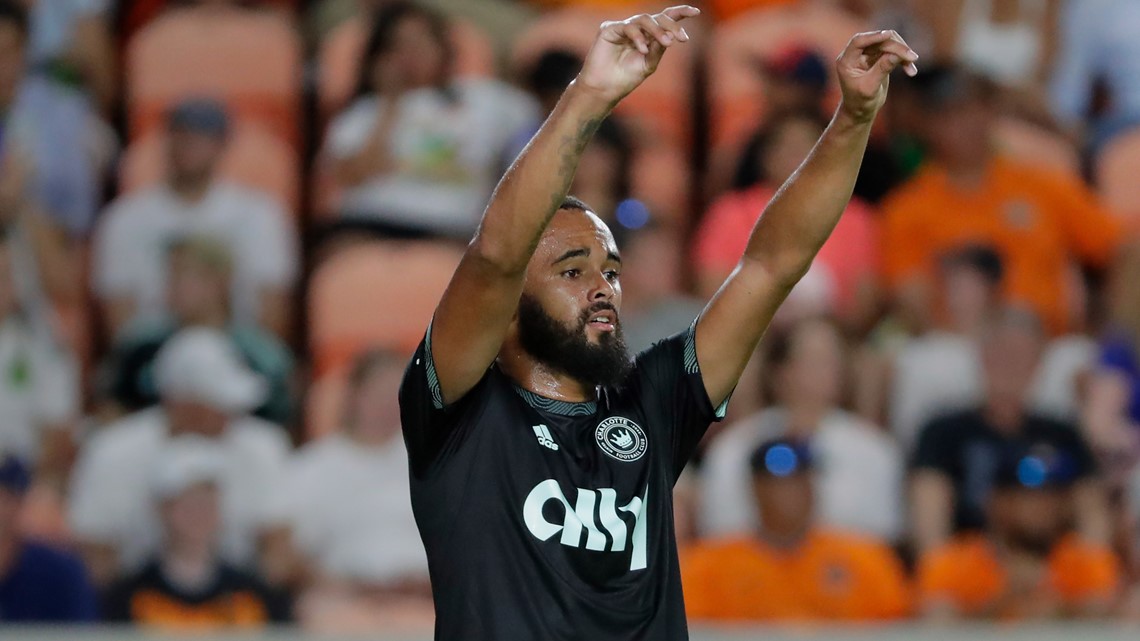 Since his passing, tributes have poured in, from Charlotte Mayor Vi Lyles to members of the Charlotte FC fanbase. The team and the public held a vigil for Walkes on Friday, Jan. 20