CHARLOTTE, N.C. —
Tonight through Monday
Rain chances are starting to decrease just in time for Memorial Day. Spotty light rain will continue tonight along with areas of fog and mist.
The coastal low pressure continues to put a damper on weekend events. However, there are signs of improving conditions for Monday as the bulk of the heaviest as well as widespread rain has already lifted out.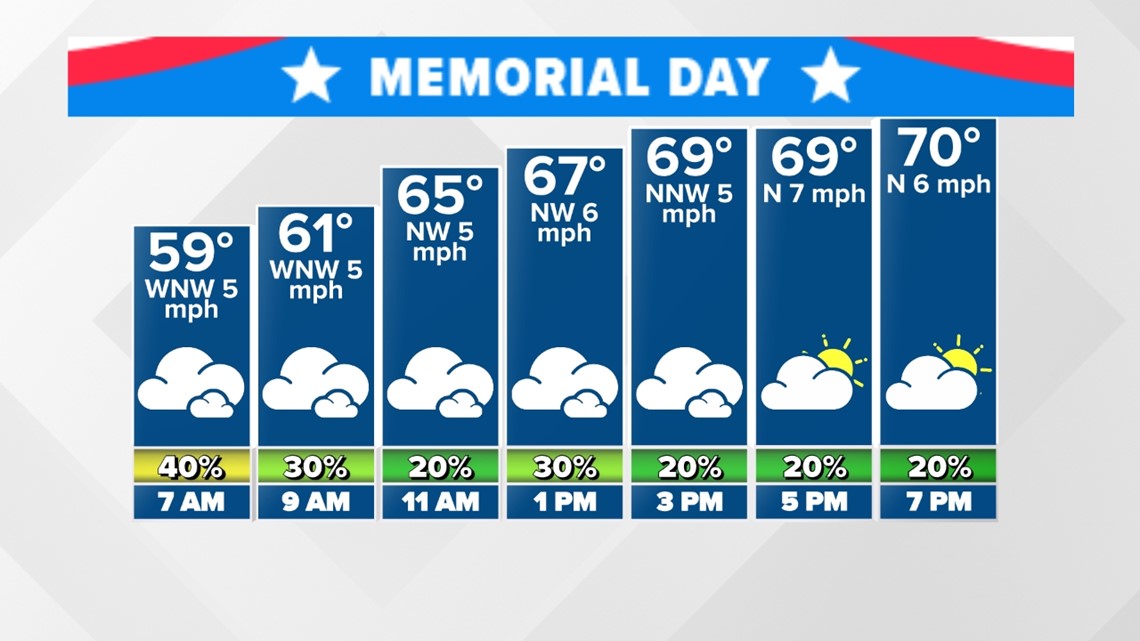 After scattered rain overnight, the chances are much lower for Monday. It's not going to be totally rain-free on Monday, but conditions are moving in the right direction. Added to that - the Xfinity Series race will start at 11 a.m. on Monday followed by the new start time for the Coca-Cola 600 slated for 3 p.m.
Several rain chances this upcoming week
Keep the umbrella on standby for the week ahead. Rain chances are ongoing as the low pressure system slowly pulls away from the Carolinas between Monday and Tuesday.
Rain chances will be isolated through midweek at 20-30 percent across the Charlotte area. Temperatures will warm up into the 70s and 80s for the upcoming week along with increasing humidity.
WCNC Charlotte Chief Meteorologist Brad Panovich explains in his Weather IQ YouTube weather vlog on Friday. "What's interesting is this big plume of moisture. There's going to be like a firehose of moisture on the north side, that's going to drive the heaviest rainfall amounts, especially when you interact it with the mountains and the cold air trapped over the western Carolinas."
Our team is cautiously optimistic. Although heavy rain chances shift northward, there will be patchy drizzle and light mist in play. Stay tuned for updates!