CHARLOTTE, N.C. — WCNC Charlotte always prioritizes the viewers' safety by letting them know when severe weather is coming their way. So what is the Weather Aware label all about?
Chief Meteorologist Brad Panovich explained how the station is going to flag days that Charlotte-area residents need to be Weather Aware, getting them the information they need to keep each other safe.
Any time a person sees the Weather Aware label on the forecast online or on social media, they know it's really about their personal safety, their family's safety and protecting their property.
Beyond the typical severe weather, there are dangerous heat waves, record-breaking cold snaps or even hazardous winds that could impact people's safety. Those instances would cause WCNC Charlotte's Weather Team to tell everyone they should be Weather Aware.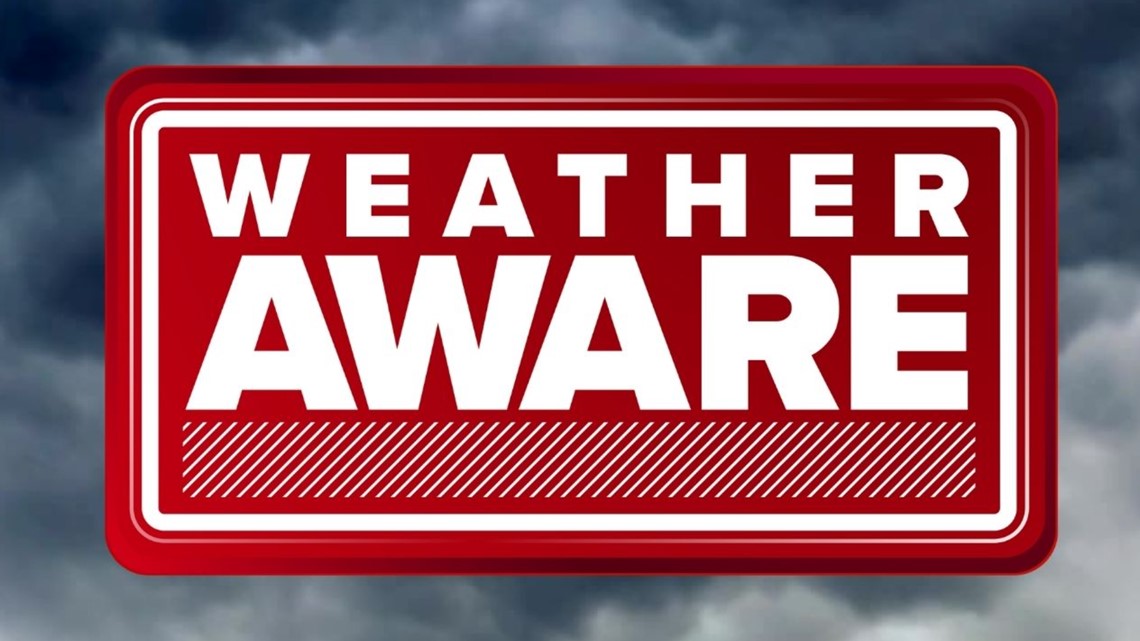 But there is a threshold, and it's a decision driven solely by the skilled meteorologists on the WCNC Charlotte's Weather Team. These Weather Aware days are not meant as a scare tactic but instead as a warning to keep people out of harm's way.
"For me, it really comes down to a safety issue," Panovich explained to WCNC Charlotte anchor Vanessa Ruffes. "Is there something going on outdoors where we might have a lot of people at risk for lightning or strong winds or heat. So maybe a thunderstorm on any given day might not be a Weather Aware day, but if it's on the Fourth of July or there's a home Panthers game and people are out tailgating, that would be a day we'd want you to be Weather Aware because your safety is more at risk that day."
As for when these Weather Aware warnings might pop up, it depends on the particular weather event. Sometimes the meteorologists will know days in advance like when a hurricane is approaching, or it could be the day of, like when a thunderstorm system is suddenly capable of producing tornados.
The main message here is: Weather Aware is here to keep people safe, first and foremost.
All of WCNC Charlotte's podcasts are free and available for both streaming and download. You can listen now on Android, iPhone, Amazon, and other internet-connected devices. Join us from North Carolina, South Carolina, or on the go anywhere.