CHARLOTTE, N.C. — One of the best things about autumn in the Carolinas is the fall foliage. But to maximize those vibrant yellows, oranges and reds, the weather is a major factor.
Before we get into the weather aspect let's answer: Why do leaves change color?
Why leaves change:
The simple answer as to why leaves change color is the decrease in sunlight. Photosynthesis begins to slow down when we approach fall and this leads to reduced chlorophyll, which is what makes a leaf green.
When this happens, the other pigments start to show through. The two main leaf pigments are anthocyanins (these make a leaf red or purplish) and carotenoids which turn leaves yellow and orange.
Weather and Leaves:
Leaves are like snowflakes. Due to variable conditions, no fall foliage display is identical. Leading up to the fall change, temperature and moisture determine how vibrant and long these colorful displays will last.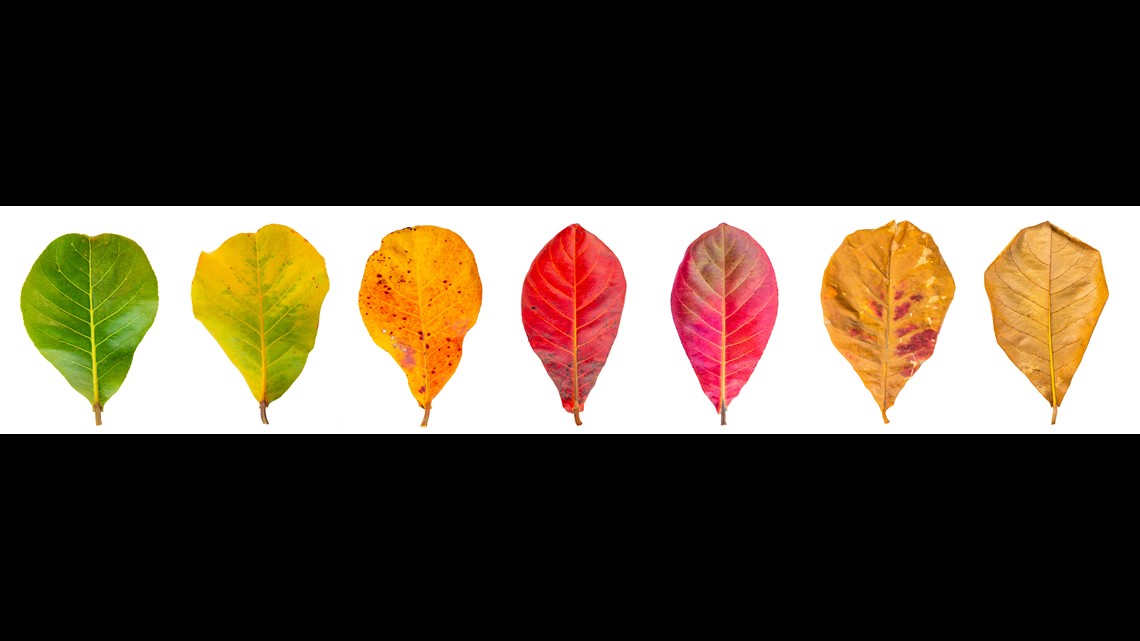 Sunny days and cool nights are the perfect combination to enhance those fall colors. If it gets too warm, it can lower the color intensity and trigger a premature leaf drop.
Also when leaves are peaking, you don't want rainy and windy weather that could knock down leaves and shorten the season.
But for a perfect fall color pop, the ideal conditions need to happen during other seasons.
A wet growing season is the best start and if soils stay fairly moist throughout the year, this will promote great tree health.
However, any spring or summer drought can delay the onset of color. If a drought happens to end the summer, this can also trigger an early shutdown.
Fall Photography Tip: Fall colors always look better in the morning and late afternoon when the sunlight is softer.
In Summary:
For the perfect display you need:
A wet spring growing season
An average or slight above-average wet summer
No drought from spring until fall
Sunny afternoons and cool nights to end summer and begin fall
No major wind or rain events leading up to the peak of the season
The 2021 Forecast:
North Carolina had near normal to slightly below normal temperatures over the last month and a half to the west, which should lead to leaf color peaking in early October. By the third and fourth weeks of October, it will start working its way down into the valleys.
NOTE: Fall color first starts on the Carolina mountain peaks in early October. Then every 1,000 feet you go down will result in a peak seven to 10 days later.
Since we have avoided major rain events through September and a dry forecast into October, the perfect weather set up for vibrant colors for the mountains is here.
The only thing that could ruin it for us now would be a major rain or wind event that would cut the season short. But for now, it is looking like a great year!
Fall Trees and Colors:
Here is a list of some trees and the colors their leaves change every year.
Aspen: Golden
Beech: Golden brown
Birch: bright yellow
Red Maple: bright scarlet
Dogwood: purple-red
Oaks: brown or russet
Hickory: golden bronze