What is the 'dirty' side of the storm?
Hurricanes rotate counterclockwise and when that rotation of the storm matches the direction it is moving, it enhances the winds.
For example, a hurricane producing 100 mph winds moving north at 20 mph would have a max speed of 120 mph on the right side since you add these numbers together.
But on the left side, the winds are fighting against its forward push, so the forward speed is subtracted making the totals winds 80 mph. That's a big difference.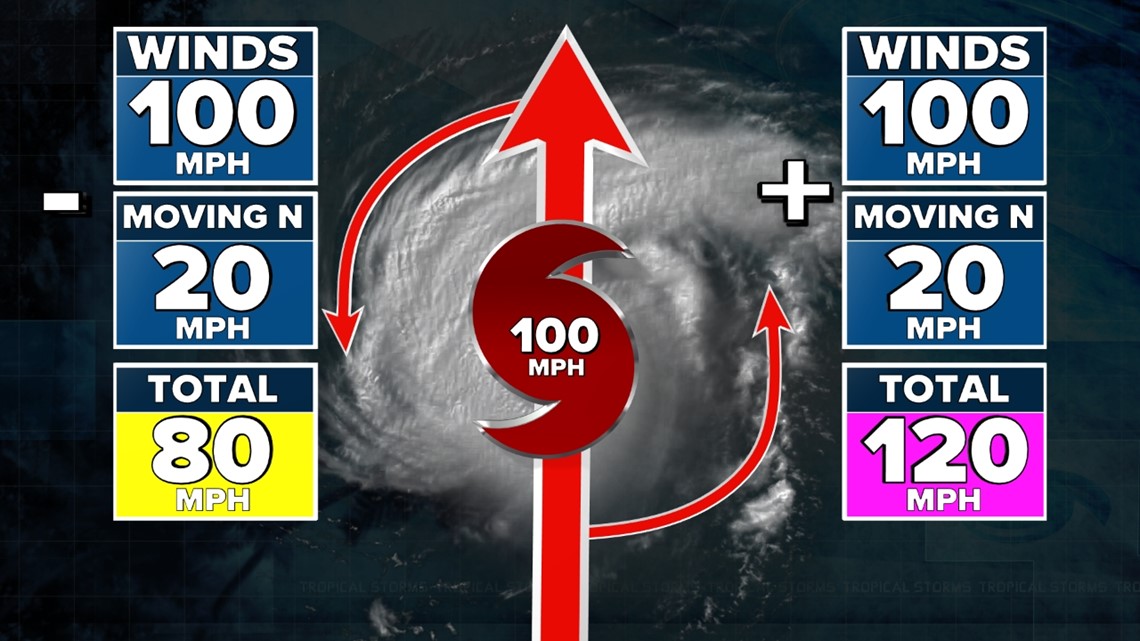 All sides of a hurricane and tropical storm are dangerous, but the strongest side of a hurricane is the right side based on the direction it is moving. This is known as the dirty side.
So a storm moving north has a right dirty side. A storm moving west shows the dirty side is on the northern side
Meteorologists call this the "dirty side" because this is where the worst weather occurs.
To narrow this down further, the right front quadrant is where the peak winds are reported.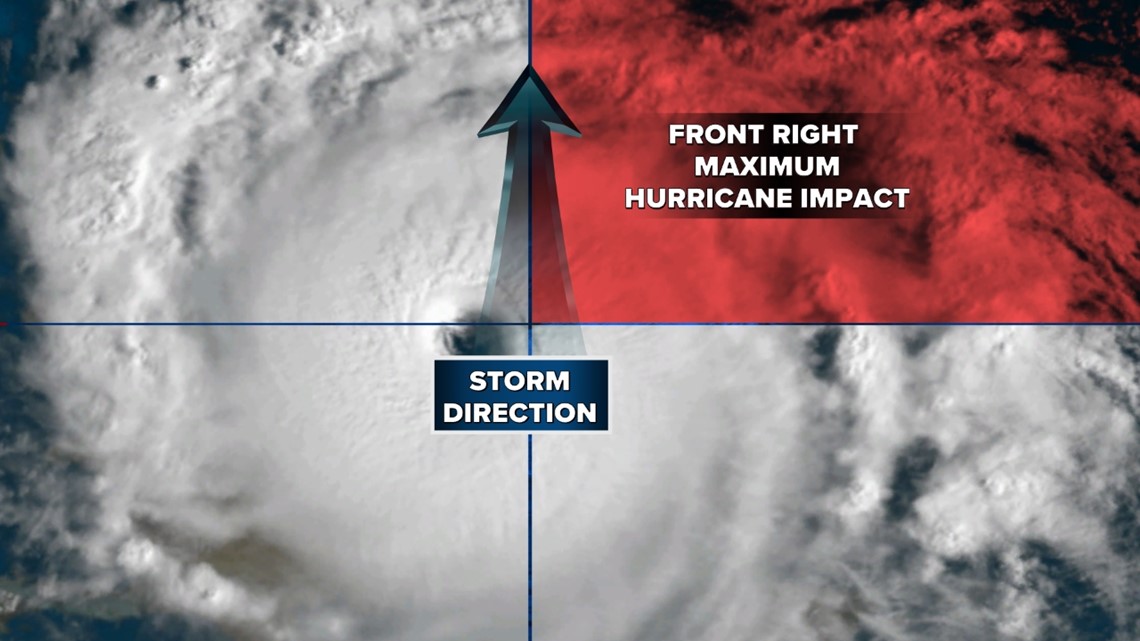 This is also the part of the hurricane that has the worst storm surge along the coast.
Using Hurricane Ian as an example, the worst storm surge would occur (see above) where the counterclockwise winds are pushing water onshore. The faster the storm is blowing and moving, the higher the storm surge. The opposite side will blow water offshore reducing the storm surge threat.
This dirty side also has the most moisture leading to the heaviest rainfall rates. And has the most wind shear which makes tornadoes and waterspouts more likely, especially in that right front quadrant.
All of WCNC Charlotte's podcasts are free and available for both streaming and download. You can listen now on Android, iPhone, Amazon, and other internet-connected devices. Join us from North Carolina, South Carolina, or on the go anywhere.